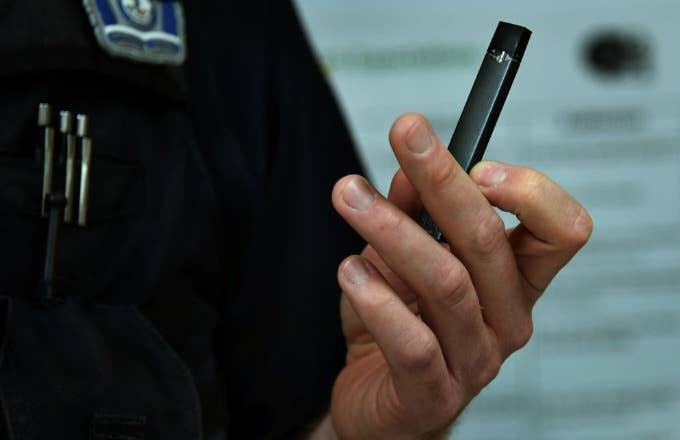 Juul Labs has announced a CEO switch-up and a suspension of advertising in the United States.
Now-former CEO Kevin Burns will be replaced by Altria senior VP of chief strategy and growth K.C. Crosthwaite, the Washington Postreported early Wednesday.
"I have long believed in a future where adult smokers overwhelmingly choose alternative products like Juul," Crosthwaite said in a press release. "That has been this company's mission since it was founded, and it has taken great strides in that direction."
Crosthwaite added that "today that future is at risk," citing "youth usage" and "eroding public confidence" as reasons. 
Against that backdrop, we must strive to work with regulators, policymakers and other stakeholders, and earn the trust of the societies in which we operate, Crosthwaite said.
In addition to the suspension of U.S. advertising, the Juul team said Wednesday that it will be "refraining from lobbying" the White House regarding the drafting of a possible vaping-related ban. Additionally, the company said it will comply with the final policy.
As the Post points out, officials have not linked the recent swath of reported lung problems to Juul products, though the brand has arguably still taken the brunt of the controversy. 
Tuesday, California health officials issued a public notice advising that people refrain from vaping at all while awaiting the results of an investigation into the lung-related incidents. At this time, no specific chemicals or devices have been linked to the problems.