Juul to Reportedly Cut Staff Amid Vaping Criticism
Juul is looking to weather coming problems.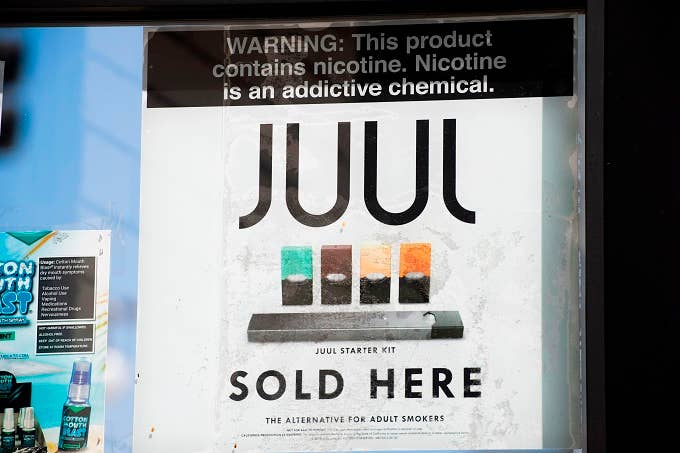 Getty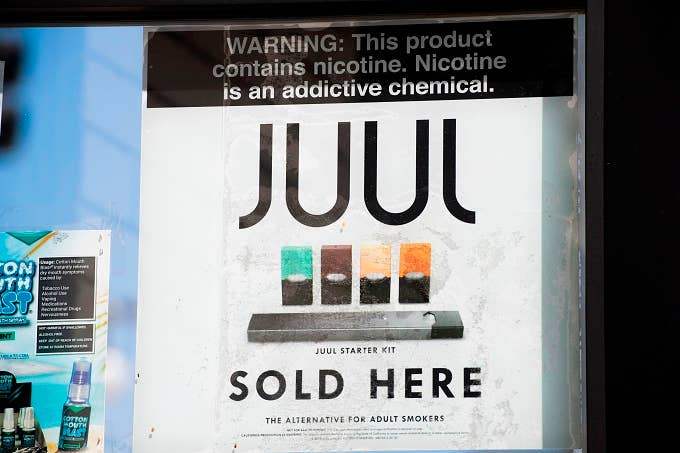 Juul is feeling the pressure of a mysterious vaping-related illness and a potential ban on flavored e-cigarettes. The San Francisco-based startup clearly expects a sales slowdown from the crop of bad vaping press, and they're taking a hard look at every position in their company with the goal of remaining solvent through a potential downturn. 
According to the Wall Street Journal, Juul is looking to scale back its hiring and eliminate some jobs. The website's sources inside the company said that Juul asked managers to identify which positions were absolutely necessary for that portion of the company to function. They also planned to reassign employees whose positions were eliminated to other, more necessary positions in the company. At the same time, they are reviewing their open job positions to see which ones are necessary for the continued expansion of the company. 
The popular vape company has grown from 225 employees in 2017 to nearly 4,000 today. A ban on flavored e-cigarettes would strike a massive blow to the company, which reportedly generates over 80% of its sales on its flavored cartridges.
While all vape companies have come under fire in the wake of an illness that has killed several people and affected hundreds more, Juul in particular has been feeling the heat due to additional claims that they target teenagers with their product and advertising. According to CNBC, California prosecutors have opened a probe into the company and CDC Deputy Director Dr. Anne Schuchat recently testified before Congress that Juul pods could be particularly harmful to young people. 
"Juul products use nicotine salts, which can lead to much more available nicotine," she said, adding that nicotine salts "cross the blood brain barrier and lead to potentially more effect on the developing brain in adolescents."