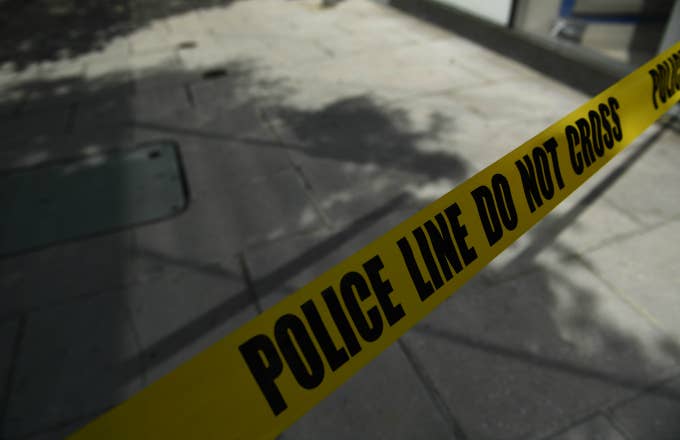 One internet influencer is now looking at up to 20 years behind bars after trying to steal his desired domain name.
According to a statement from the United States Attorney's Office of Northern Iowa, a jury found 26-year-old Rossi "Polo" Adams II guilty of conspiracy to interfere with commerce by force, threats, and violence. This verdict comes as after Adams was arrested for hiring his cousin to break into the home of an Iowa man and hold him at gunpoint until he agreed to relinquish a domain name.
Per reports, Polo started a social media company "State Snaps" while enrolled at Iowa State University. The company which operated on Instagram, Snapchat, and Twitter had over a million followers and mostly featured college students wilding out at parties. Through "State Snaps'" popularity, Adam's coined the phrase "Do It For State" and decided he wanted to turn the slogan into a brand. This led him to attempt to purchase the "doitforstate.com" domain name from a name who had it registered with GoDaddy.com. Between 2015 and 2017, Adams continually tried to buy "doitforstate.com" but the owner would not budge.
Eventually, Adams realized that the man who owns the domain happened to live in Cedar Rapids, Iowa. So, like any social media personality, Adams used "gun emojis" to threaten the man's friends and family. When this didn't work, Polo decided to take things to the next level. On June 21, 2017, Adams contracted his cousin Sherman Hopkins, Jr. to intimidate the victim until he agreed to sell the domain name. It is said that Hopkins held the man at gunpoint and pistol-whipped him several times. During the struggle, the victim was able to gain control of the firearm shooting Hopkins five times before contacting law enforcement.
Fortunately, everyone involved in the crime lived. Hopkins was sentenced to 20 years for his hand in the crime in June of 2018 and it seems like his cousin could get a similar treatment. The charges in which Adams was found guilty carry a maximum penalty of 20 years in prison, a $250,000 fine, and three years of supervised release following any imprisonment.