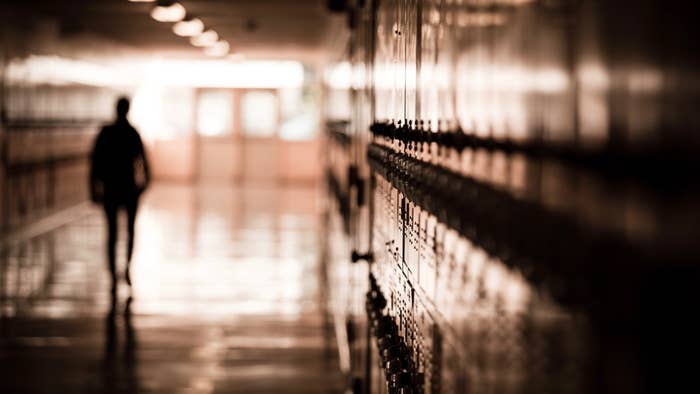 A Florida high school has come under fire over a racist Snapchat video featuring white students.
According to News4Jax, parents in Nassau County are slamming administrators for failing to handle the incident in a fair manner. The outlet reports the controversy began after two white students at Yulee High School were filmed laughing and using racial slurs while one of them was seen wearing a white hood. The video was reportedly sent to a number of Black students, who later confronted their classmates on campus. School officials say a "physical altercation" ensued, resulting in the suspension of the involved Black students as well as those who shared the clip. However, school district officials confirmed the white students seen in the video were not punished.
Parents of the suspended teens expressed their concerns and frustrations during a Wednesday meeting. Melissa Ricks, a parent of one of the teens who confronted the white students, said administrators botched their response and must now take steps to properly address racism in the school.
"All we need is an administration that cares about the issues and is willing to publicly bring awareness to our students and our community, that they are actively looking for ways and resolutions to bring in the parents, bring in the students, and figure out a way to bring these kids together and stop allowing the separation," Ricks told the outlet.
Nassau County School District assistant superintendent Mark Durham told News4Jax the video was filmed over the summer, but didn't start circulating until earlier this month. 
"Nassau County School District and Yulee High School want to make it clear that acts of discrimination based on race will not be tolerated on our campuses or toward our students," Durham wrote in a statement. "Individuals committing such acts will be subject to disciplinary consequences. We recognize that many students were negatively affected by the content of this video and the school is prepared to support their needs."