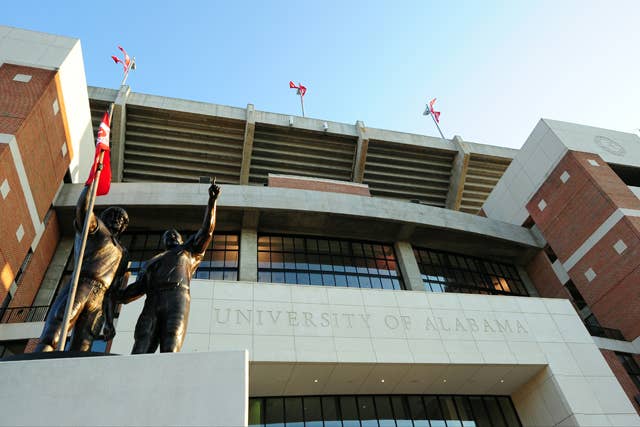 Earlier this week, Harley Barber, a sorority girl from New Jersey attending the University of Alabama, made headlines after a video of her being a racist piece of shit went viral. In the clip, she said she didn't care if it was Martin Luther King Day; she'd say the n-word if she wanted to because she was "in the South" (as if that's a good reason).
Not only was she removed from the Alpha Phi sorority, but the University of Alabama released a statement calling Barber's comments "ignorant and disturbing," adding that they "in no way reflect the values of The University of Alabama." It continues: "This unfortunate behavior has been reported to the Office of Student Conduct as it does not align with the community expectations of students at the Capstone." This morning, it looks like the University of Alabama laid down their punishment to Bayer in the form of expulsion.
Barber confirmed to the New York Post that she has been expelled from the University of Alabama, saying, "I did something really, really bad. I don't know what to do and I feel horrible. I'm wrong and there's just no excuse for what I did."
Word is that Barber's on her way back to New Jersey. Word to the wise: don't pull that shit in Jersey either. You already lost your sorority membership and now can't attend Univ. of Alabama. Maybe this will prove to you that being racist isn't going to get you far...although, we do still have Trump in the White House. And Kevin Spacey did get a good five seasons out of Netflix's House of Cards. Maybe your racist life will turn out fine, Harley.