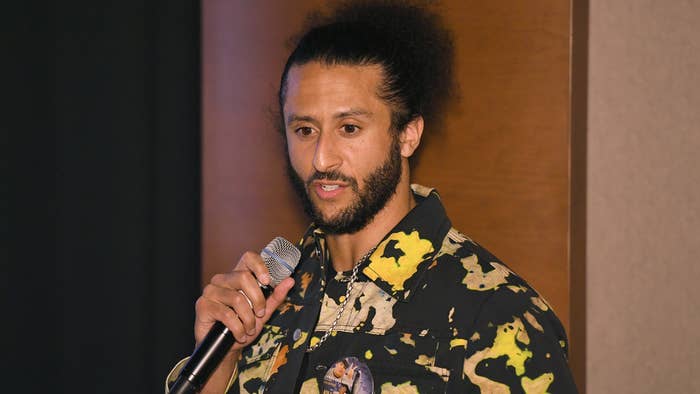 Former NFL quarterback and civil rights activist Colin Kaepernick is paying for the autopsy of a man who died in an Atlanta jail under mysterious circumstances, TMZ reports.
After Kaepernick heard about the death of 35-year-old LaShawn Thompson—who was found dead in his Fulton County Jail cell in September last year—he contacted the family's attorney Ben Crump to help fund an independent autopsy. The official autopsy conducted by authorities came back "undetermined," though his family believes that the "filthy" conditions at the jail contributed to his currently unexplained death.
Thompson was arrested in 2022 in connection with a misdemeanor simple battery case. Kaepernick was reportedly shocked by the conditions Thompson was being held in. His family has released photos that show the state of the cell, and his body as he was found. According to the coroner, there were bugs and bug bites all over his body. The cell itself was found to have a "severe" infestation of unspecified bugs. Independent autopsies typically cost somewhere between $20,000 to $50,000.
"Mr. Thompson was found dead in a filthy jail cell after being eaten alive by insects and bed bugs," Georgia lawyer Michael D. Harper said earlier this month.
The family is seeking for an explanation, and for sweeping changes to be made to the condition of the Fulton County Jail cells. "The ongoing investigation is examining details regarding the medical care provided and ultimately will determine whether any criminal charges are warranted in this case," reads a statement from the Fulton County Sheriff's Office.