sneaker-stores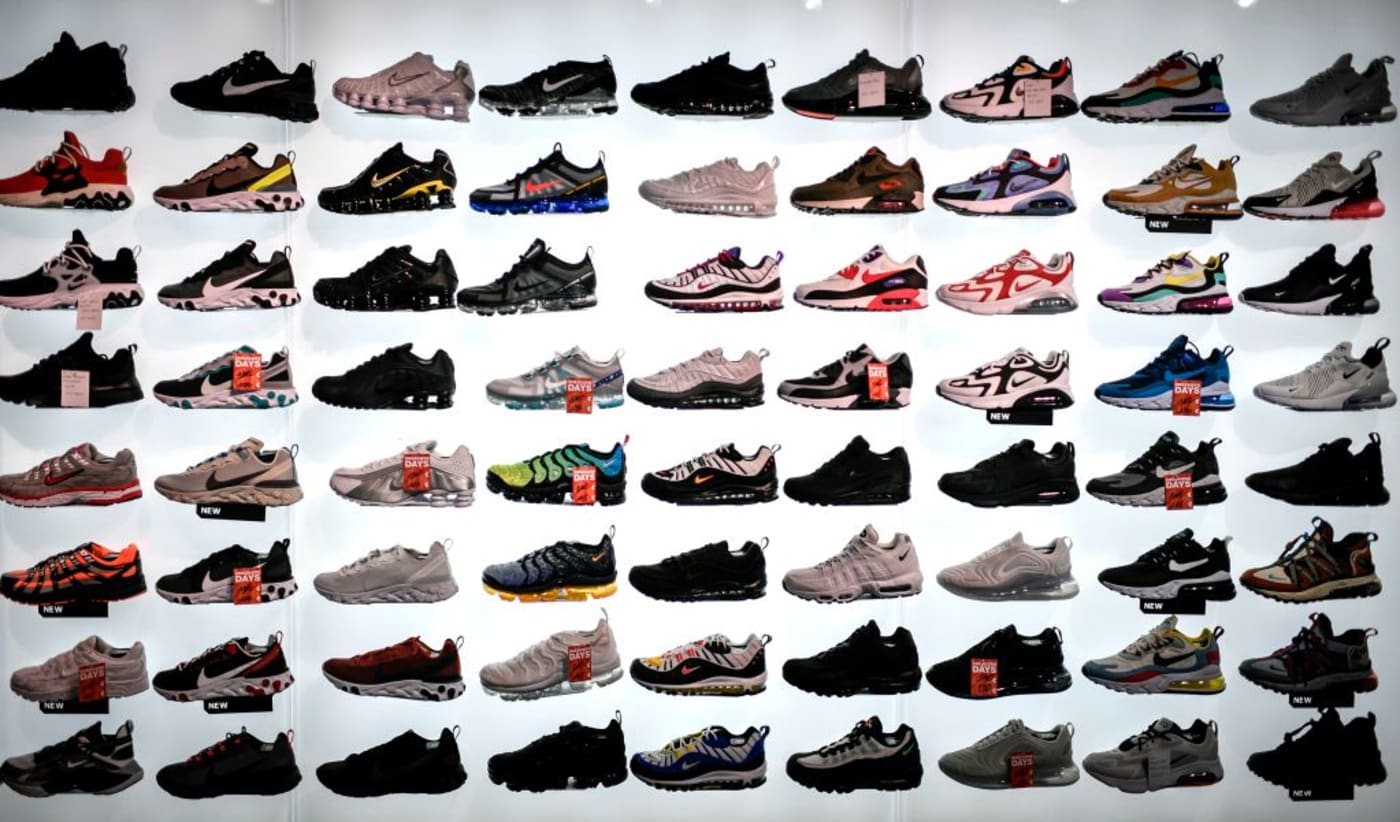 While more people are buying their shoes online, physical sneaker stores for big brands like Adidas and Nike continue to be important channels through which their most hyped releases are offered. In addition to those direct-to-consumer brand stores, big-box chains like Foot Locker, consignment stores like Flight Club, and independent boutiques like Slam Jam and Sneaker Politics are popular places for today's shoppers looking for limited-edition footwear. Each of these brick-and-mortar stores also exist as online sneaker stores, where much of the same product can be purchased without an actual visit to the physical space.
Adidas and Nike rely on sneaker stores for revenue, but are also growing more focused on cutting down the number of accounts that offer their products. Nike in particular has accelerated its direct-to-consumer business because it offers the brands better profit margins than working with a retail partner on a wholesale basis does. Nike is going to make more money selling an Air Max 1 at a Nike store than it is at a store like Sneakersnstuff, the Sweden-based global retail chain. The same is true for Adidas, which will gain more from a Yeezy sale on its own online shop than it will a Yeezy sale through Kith.
All of these online channels, from sneaker websites of smaller retailers to those of brands like Asics and New Balance, are susceptible to attacks from bots when it comes to releases. These conditions create an entirely different playing field from the typical one expected at any sneaker lineup in a big city like New York. This is due in part to the rise of sneaker reselling. Now, most Air Jordan sneaker releases on any given weekend can easily be resold for profit, even if it's a small one. The same is true for most Adidas Yeezy sneakers. This environment has greatly altered how people collect rare shoes, forcing retailers to carefully consider how to make their releases fair and equitable for all involved.