Nigel Sylvester Models New Tommy Hilfiger and Awake NY Collab With Mercedes-AMG Petronas F1 Team
Nigel Sylvester is featured in a range of exclusive photos wearing a selection from the new collection, which arrives ahead of the Miami Grand Prix.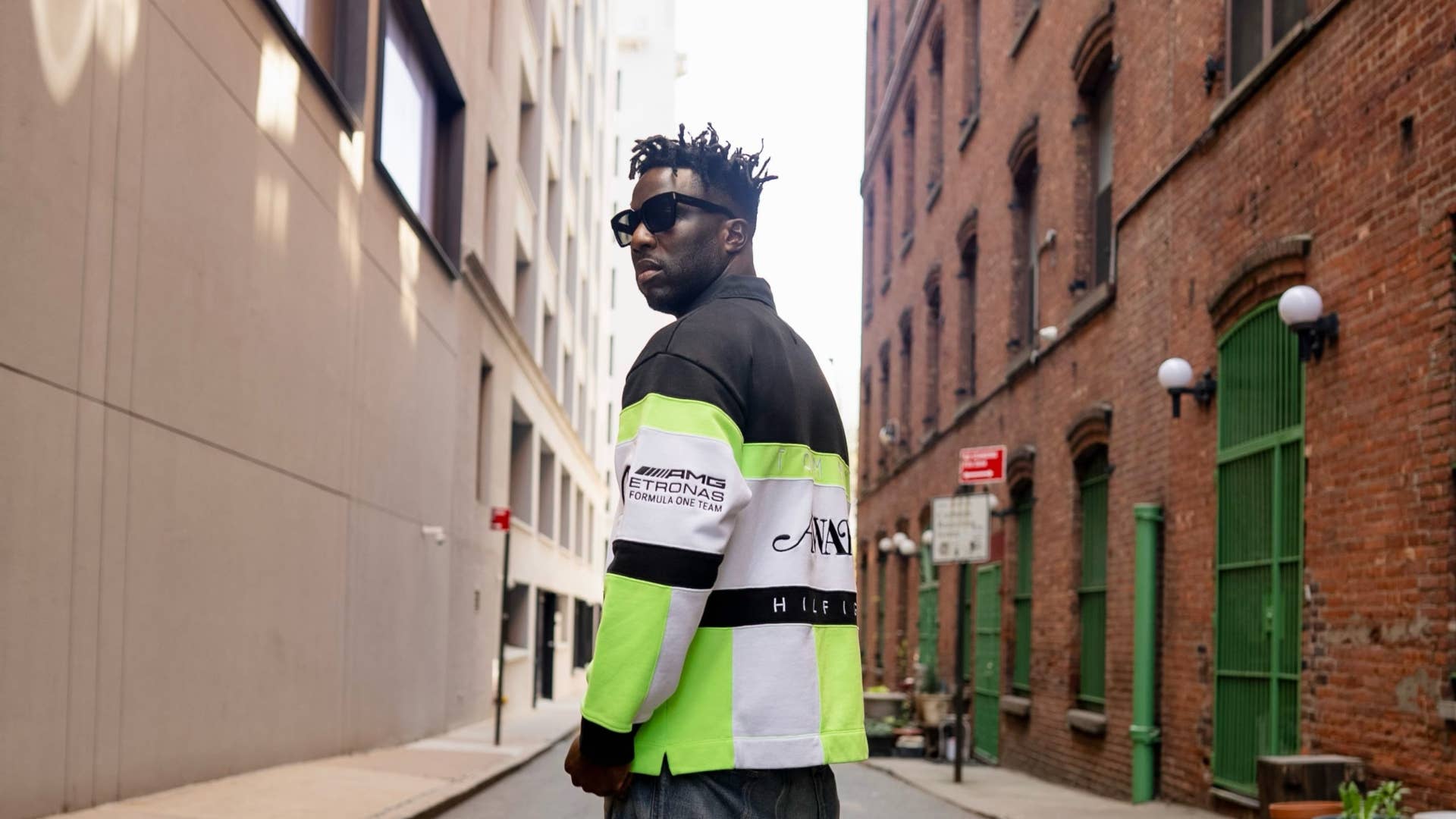 Publicist
Image via Suresh Gordon/Tommy Hilfiger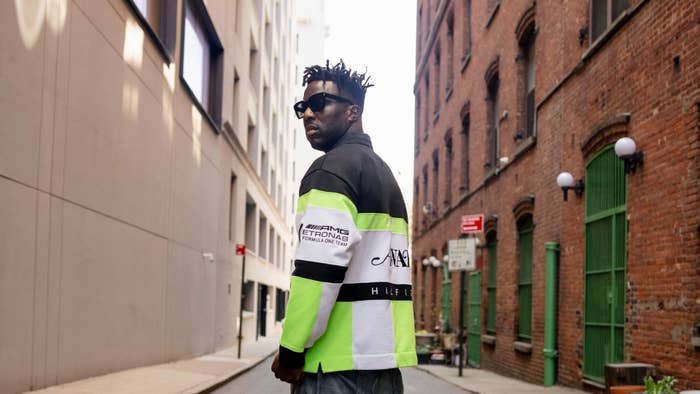 Ahead of the Miami Grand Prix, the respective teams behind Tommy Hilfiger and Awake NY have brought their individual strengths together for a new collab collection with the Mercedes-AMG PETRONAS Formula One Team.
The collection launches on Thursday, just one day ahead of the kickoff of the Miami Grand Prix, and is designed to give fans a collision of perspectives. This approach is carried out across seven gender-inclusive styles including baseball jerseys, t-shirts, and long-sleeve pieces.
"Having the ability to work on this project sparked the nostalgia of my youth," Angelo Baque, founder of Awake NY, said in a statement to Complex. "I wanted to tap into that, and authentically interpret how streetwear and Americana can apply to the sport of Formula 1. Lewis Hamilton is an athlete that transcends sport, with such progressive style on and off the track. To play a role in creating a collection that celebrates this pivotal sports moment and to work alongside such cultural icons, was beyond humbling."
BMX star Nigel Sylvester, who's pictured above and below in pieces from the new collection, reflected on growing up "immersed in the iconic Tommy Hilfiger brand" in his own statement to Complex.
"Moreover, the fact that it also celebrates the remarkable evolution of the Awake brand by my friend and fellow Queens native Angelo, makes this collection all the more special," he added. "It's a true testament to the power of collaboration and the impact of people and things that continue to push boundaries and empower our culture."
See select images of the collection below. For more info on the full Tommy and Awake NY rollout, consult this link.