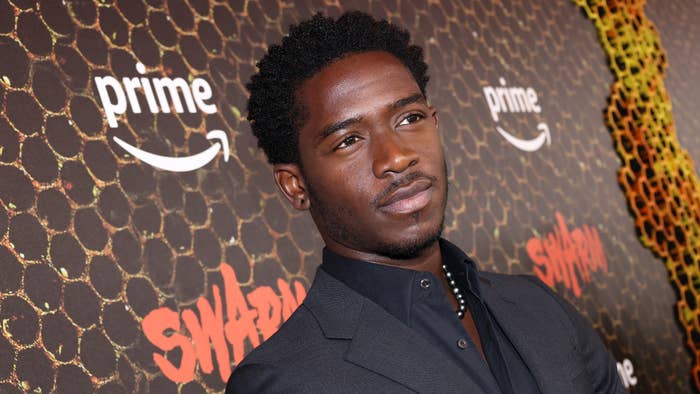 Damson Idris and Brad Pitt will soon be seen together in an untitled Formula 1 racing movie for Apple Original Films.
As first reported by Deadline, the Snowfall and Swarm actor has secured the role after a months-long process spanning everything from traditional meetings to racing tests. Top Gun: Maverick director Joseph Kosinski is helming the film, which is an inarguably hot property for all involved.
Confirmed to be producing are Jerry Bruckheimer and Chad Oman of Jerry Bruckheimer Films, Kosinski, Formula One champ Sir Lewis Hamilton's Dawn Apollo Films, and Plan B Entertainment. The latter was co-founded by Pitt back in 2001, with Dede Gardner and Jeremy Kleiner currently serving as co-presidents of the movie and TV production company. Meanwhile, Penni Thow—founder and CEO of Copper—is an executive producer on the project.
A source close to the production tells Complex that Pitt is starring in the film as a former Formula 1 driver who makes the decision to return to the track. According to this same source, Idris has joined the project as the teammate of Pitt's character.
Complex has reached out to reps for Idris, as well as to Pitt's Plan B, for additional comment. This story may be updated.
As fans await more official word on the film, now's a great time to revisit Complex's recently unveiled cover story feature with Idris.