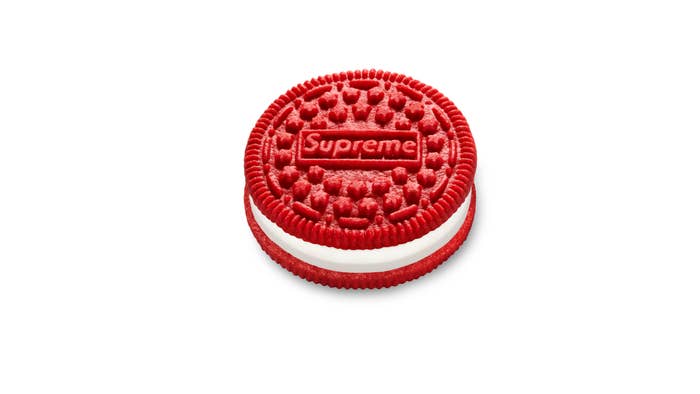 UPDATE 2/21, 4:28 p.m. ET: Another seller on eBay is looking to make an insane amount of money, to the tune of $69,000, on the Supreme-branded Oreo cookies.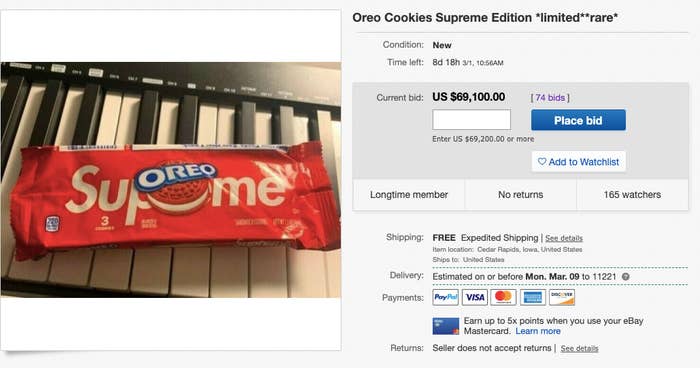 UPDATE 2/21, 3:29 p.m. ET: Supreme's exclusive Oreo cookies are now going for an astronomical $20,300 on eBay. On the bright side, shipping is only $4.60.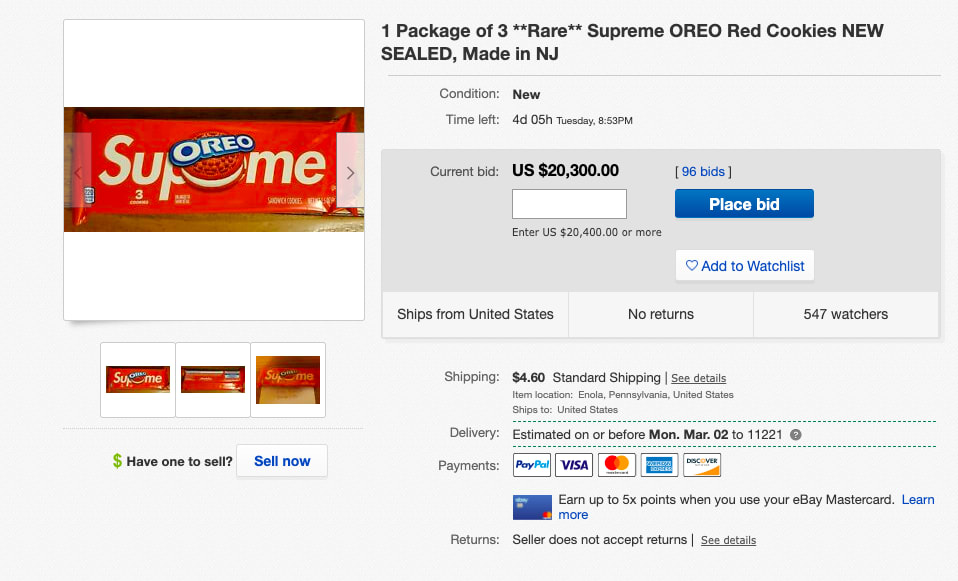 See original story below. 
If you've ever had the pleasure of ingesting an Oreo that tasted like it should be worth at least a couple grand, then nothing revealed in this article will come as a shock.
As was tucked into the assortment of accessories included in Supreme's recently announced Spring/Summer drop, the collectors-friendly brand linked with the Oreo company to craft a uniquely Supreme-ian collab cookie:
Now, as spotted by the New York Post, the treats are already going for thousands of dollars on eBay. One listing claims to be offering a "package of three rare Supreme Oreo red cookies" in "new [and] sealed" condition. At the time of this writing, the bid to beat was a paltry $4,000.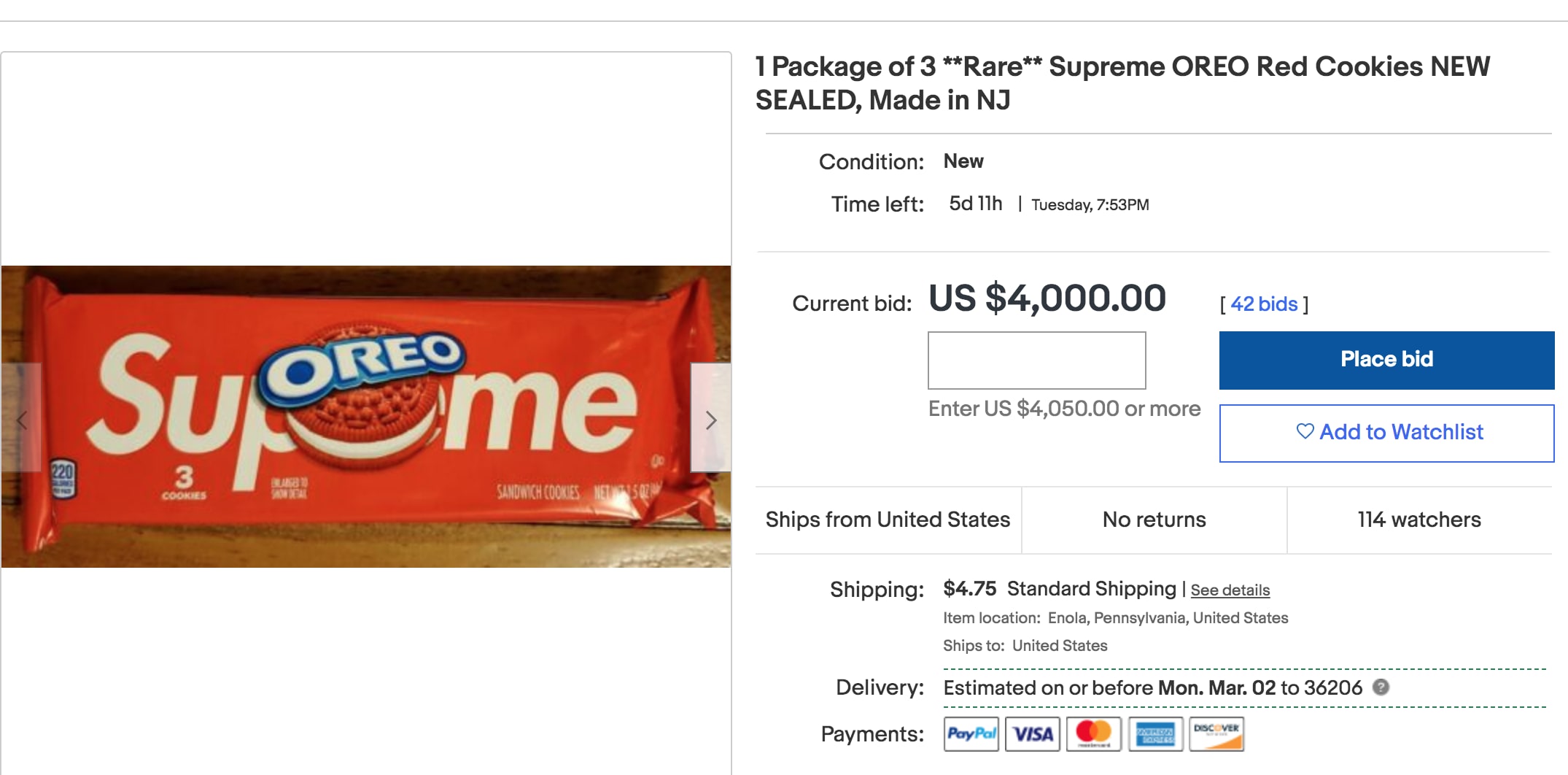 Other listings' bids range from as confusingly low as $26 to $2,500. For comparison's sake, the packs launched Thursday at $8 each, which is notably lower than thousands of dollars. The official product listing on the Supreme site explains that the collab is available as a three-pack and features "Double Stuff Oreo cookies with baked logo."
The full collection, which also features the appearance of the infamous 2Pac hologram, launched Feb. 20 at most stores and will be available online starting Feb. 27. Supreme-branded Ziploc bags, skeleton-in-a-coffin keychains, a 2Pac hologram skate deck, a Spalding x Supreme basketball, and logo-emblazoned Instax Mini film are also featured in the latest drop.