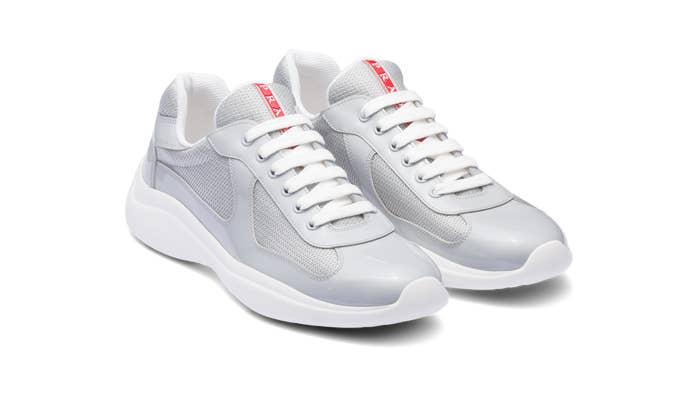 Prada is continuing to roll out new takes on its classic America's Cup sneaker.
As teased below, new drops of the shoe are rolling out, joining last December's unveiling of a new colorway.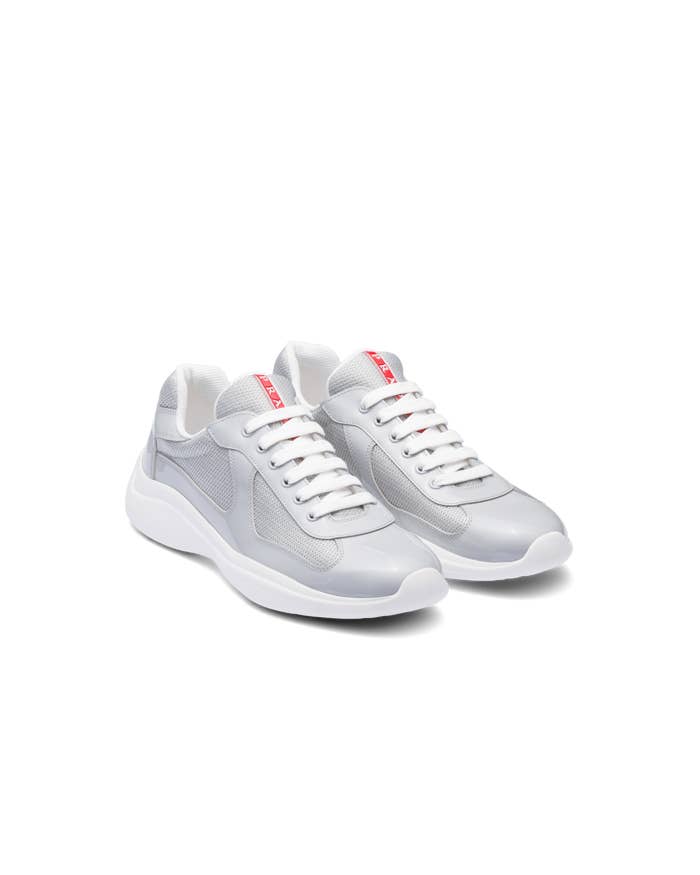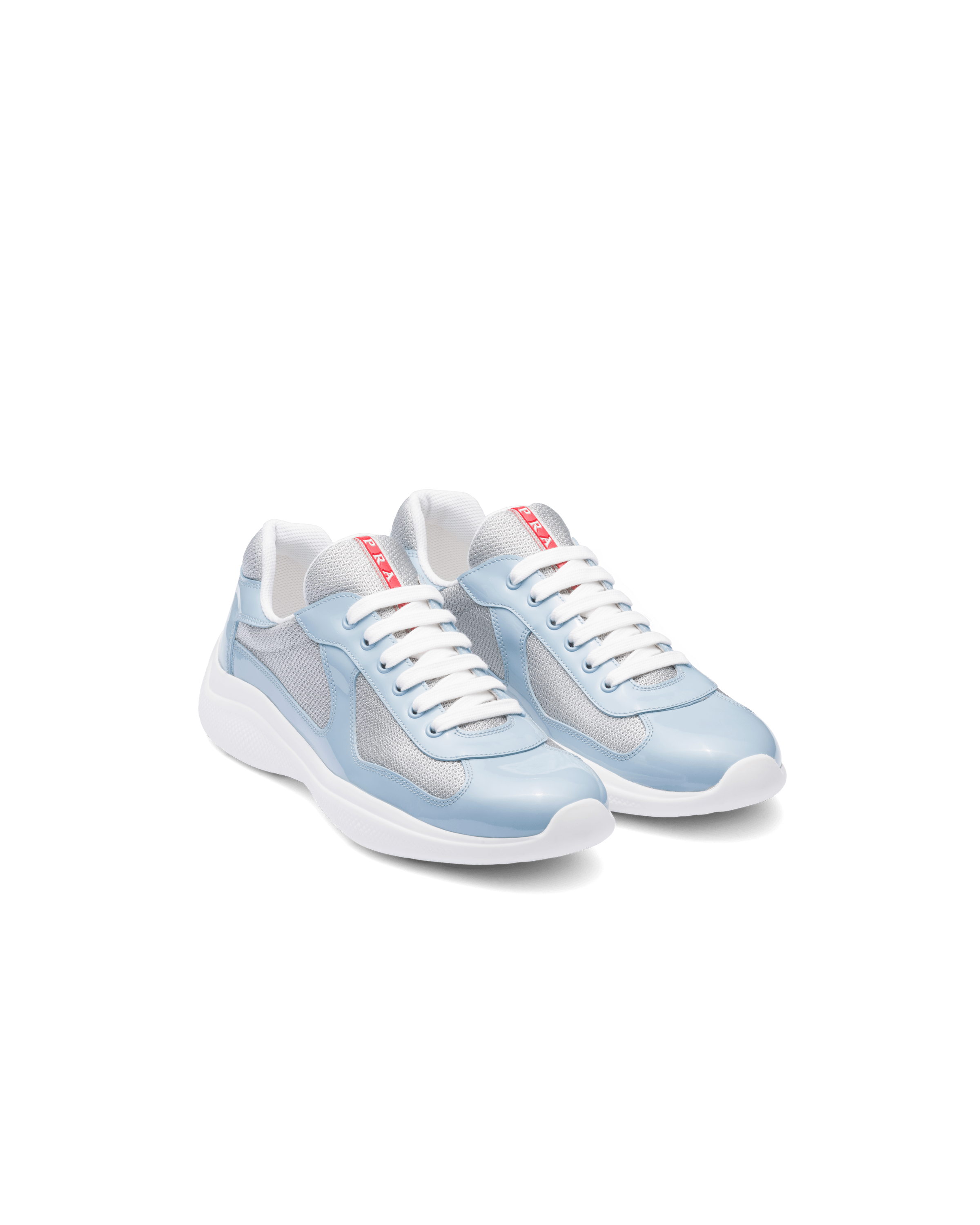 Previously, on Dec. 5, visitors to this section of the official Prada site had the chance to purchase the colorway, which (per a press release) maintains "the same vision as the original" while incorporating a modernized sole first seen in the label's Spring/Summer 2018 men's show.
For additional info, keep an eye on that aforementioned link.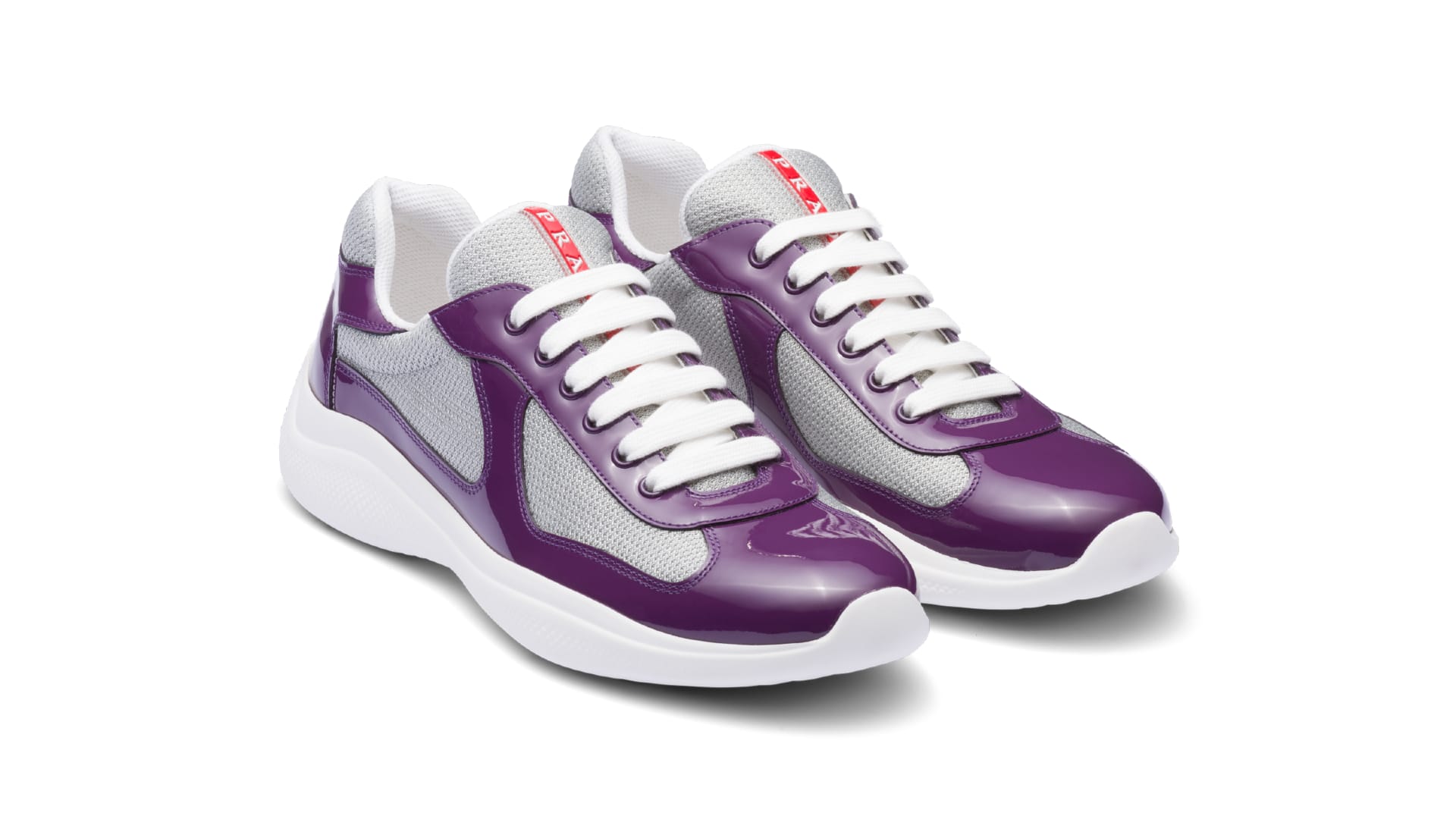 In May, artist and shoe customizer Cass Hirst (son to Damien Hirst) spoke with Complex about a separate limited-edition run of Prada America's Cup sneakers. The run included four editions of the silhouette, each designed to represent a different aspect of sound.
Speaking on the importance and history of the America's Cup silhouette, Hirst revealed that he actually entered the project "totally blind." According to him, however, this ended up helping his work by inspiring a more personal connection not dependent on what the shoe has come to mean to so many since 1999.
"I'd had very little interaction with the America's Cup sneaker before this project and I went straight to painting them in the studio, probably before even wearing them," Hirst told Complex at the time. "I think that helped me to find my love for the shoe visually and personally, rather than researching its history and understanding what it means to the world."
This week, Prada brought its recently launched Prada Extends series to Miami's Faena Forum. The invite-only experience, crafted in partnership with Plastikman, arrived during Art Basel festivities and boasted a carefully curated selection of performers and artists.