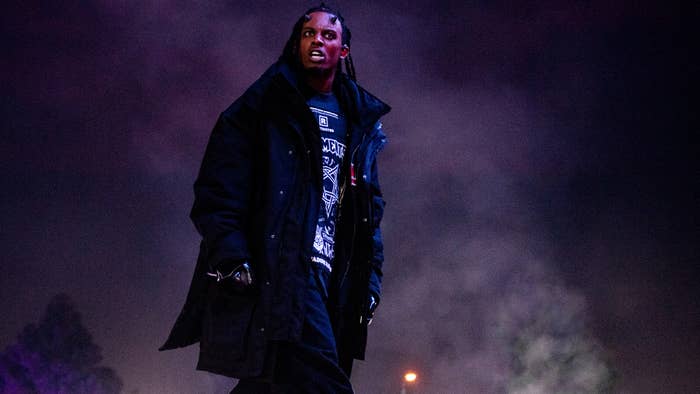 A key facet of the public figure experience is the inevitable launching of a signature beverage, traditionally of the alcoholic variety. This week, Playboi Carti took the proverbial plunge, with a press release revealing he's among the founding partners behind pre-made cocktail brand Thomas Ashbourne Craft Spirits.
The newly unveiled brand, as announced Monday, sees the Whole Lotta Red artist introducing a cocktail by the name of The Hardscatto. As the name implies, Muscat Blanc grapes play a role here and are joined in the mix by peach, apricot, elderflower, and—of course—premium vodka.
Additional announced founding partners (who are also introducing their own signature drinks) include Sarah Jessica Parker, Ashley Benson, Rosario Dawson, Vanessa Hudgens, and John Cena. In a statement, CEO Cara Kamenev says the team behind Thomas Ashbourne—which is said to have gotten its name from a prohibition era mixologist—has been keeping the focus on sourcing spirits that will ensure the products rise above what's traditionally expected from a pre-made cocktail.
"We're here to dispel the myth that bespoke, high-end cocktails can only be enjoyed in certain settings, by certain people," Kamenev said. "Our brand will provide consumers a high-quality beverage comparable only to the best bar-made cocktails that can be enjoyed anytime, anywhere."
For more info, you know what to do.
In April, Carti was announced as a headliner for this year's Lyrical Lemonade Summer Smash festival in Chicago. Joining him are Post Malone, Young Thug, and Gunna. See the full lineup here.