"Toosie Slide," the latest from Drake, has arrived and landed atop its expected No. 1 spot on YouTube's trending chart.
The perfectly engineered megahit is arguably just the sort of public-involving piece of Drakery we all needed while still largely holed up inside dodging the coronavirus, as the Theo Skudra-directed video sees the OVO co-founder engaging in some masked social distancing of his own from the comfort of home.
Naturally, the video's setting results in fans getting some rare peeks at a number of covetable pieces from Drake's personal collection including a highly sought-after Raf Simons archive bomber and a number of prominently displayed award show winnings.
The Raf flex stems from the Fall/Winter 2001 collection, perHighsnobiety, and is known as the Riot Riot Riot bomber. As recently as 2018, the jacket was going for $47,000 on Grailed. You may also recognize the iconic jacket from its popular wearing by none other than Kanye West.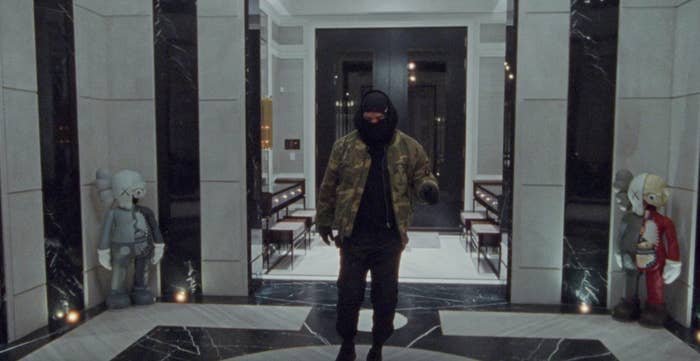 In his foyer, meanwhile, Drake has set up a pair of the KAWS Four Foot Dissected Companions. While they released in 2009 and started at $6,000, more current listings place the pieces in the $50,000-$100,000 range.
Fellow Warhol heads will note the bold presence of a Mao 94. While original Mao pieces, crafted during the same era that birthed the equally iconic Mick Jagger and Muhammad Ali series, can easily fetch millions, it's unclear whether this is an original or a print. Still, a print can set you back as much as $75,000 or more.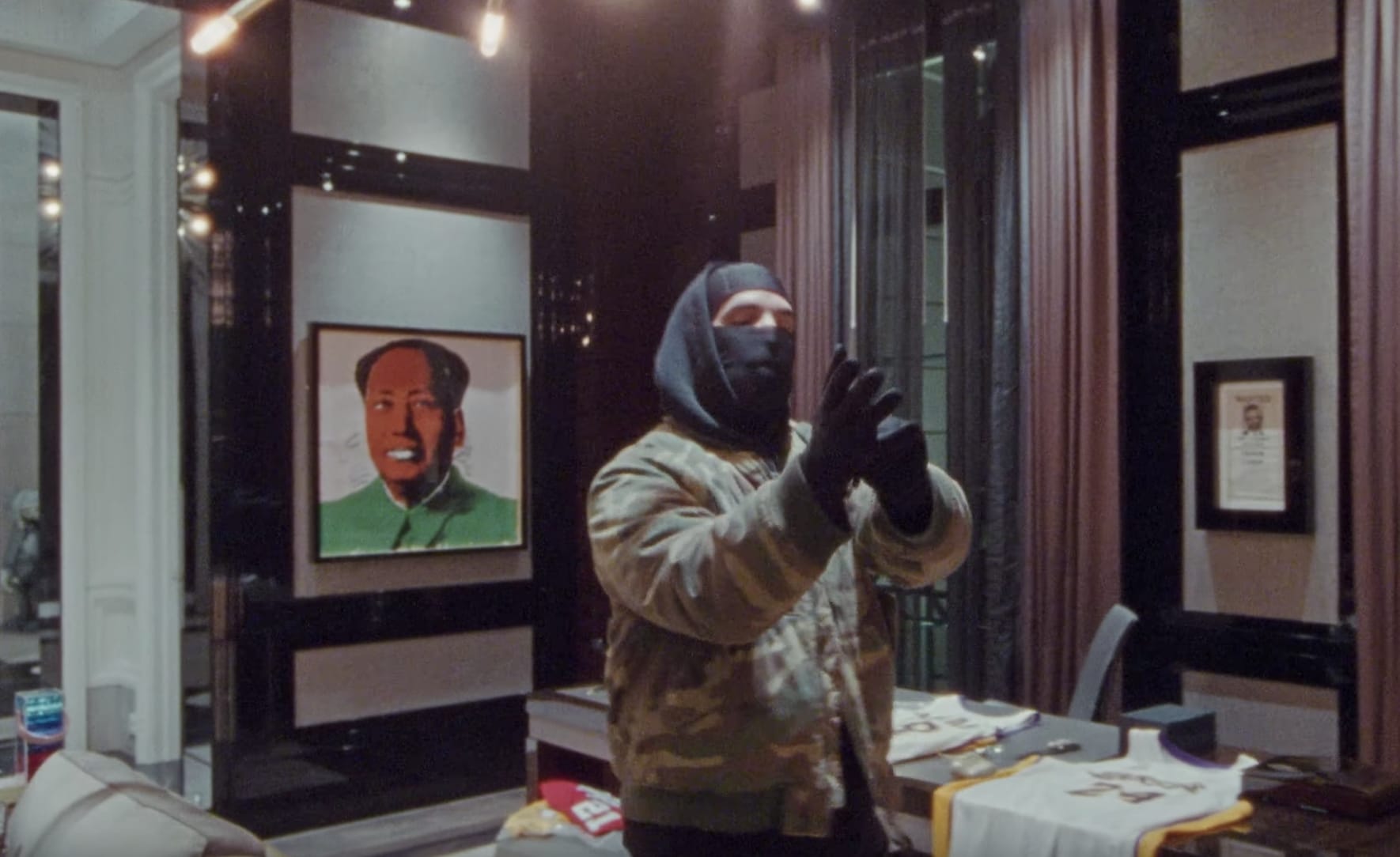 And on a well-placed grand piano, you'll find a Murakami "Flowers and Skulls" print. While it's hard to gauge the cost of customized piano piece of this nature, various comparable prints sans piano run in the thousands.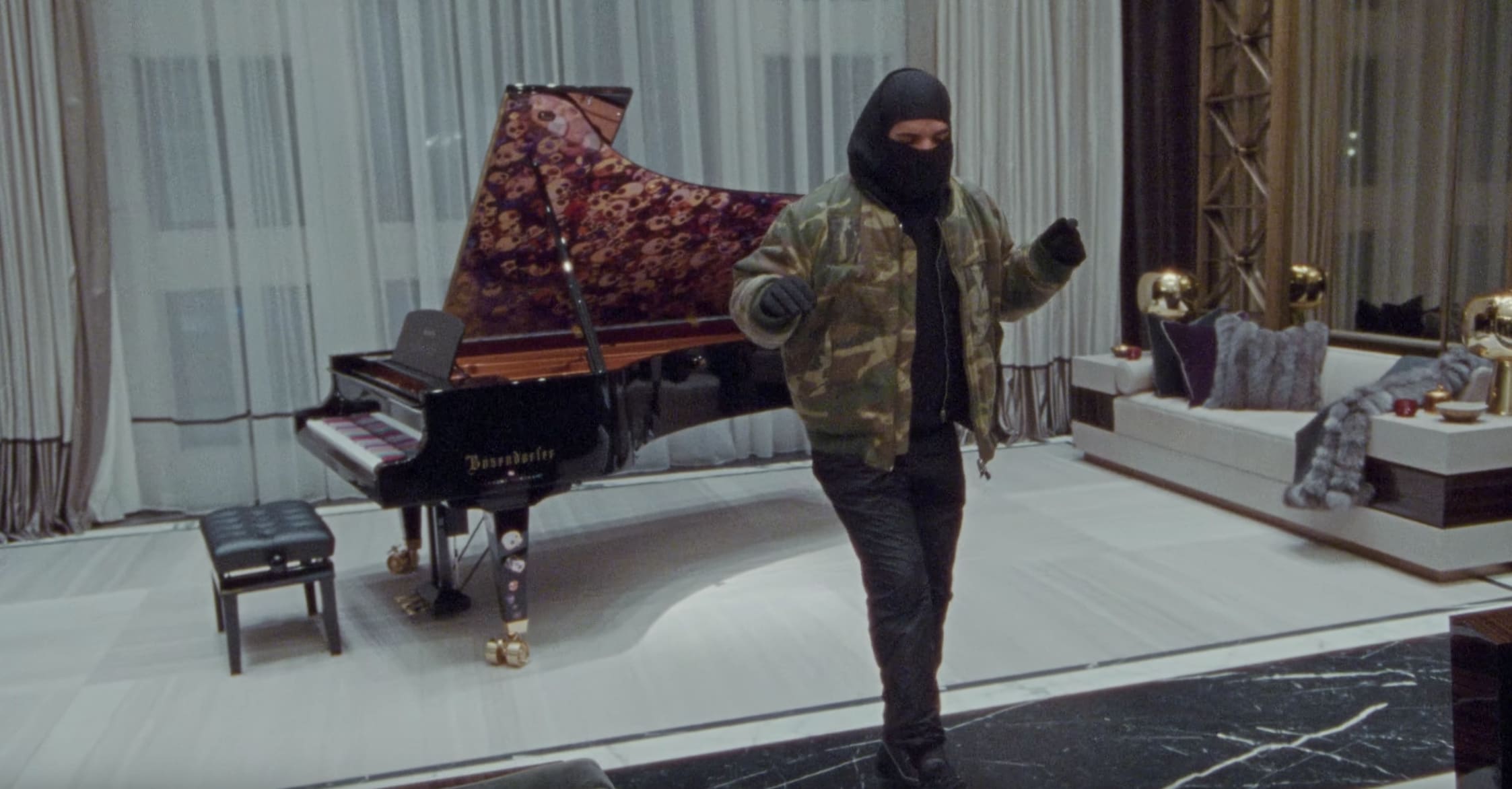 Complementing the Raf rarity later in the video is a 1017 Alyx 9sm vest. While it's unlikely mere listeners will be able to bag this exact one, as—according to Alyx—it's a custom piece, comparable vests can run as high as being in the neighborhood of $1,000 or more.
Also extremely present in "Toosie Slide" are clear cases stacked with an assortment of Drake's various awards, including Grammys and MTV honors. These will only set you back the extremely fair price of sizeable cultural impact and pop culture omnipresence. A bargain, really.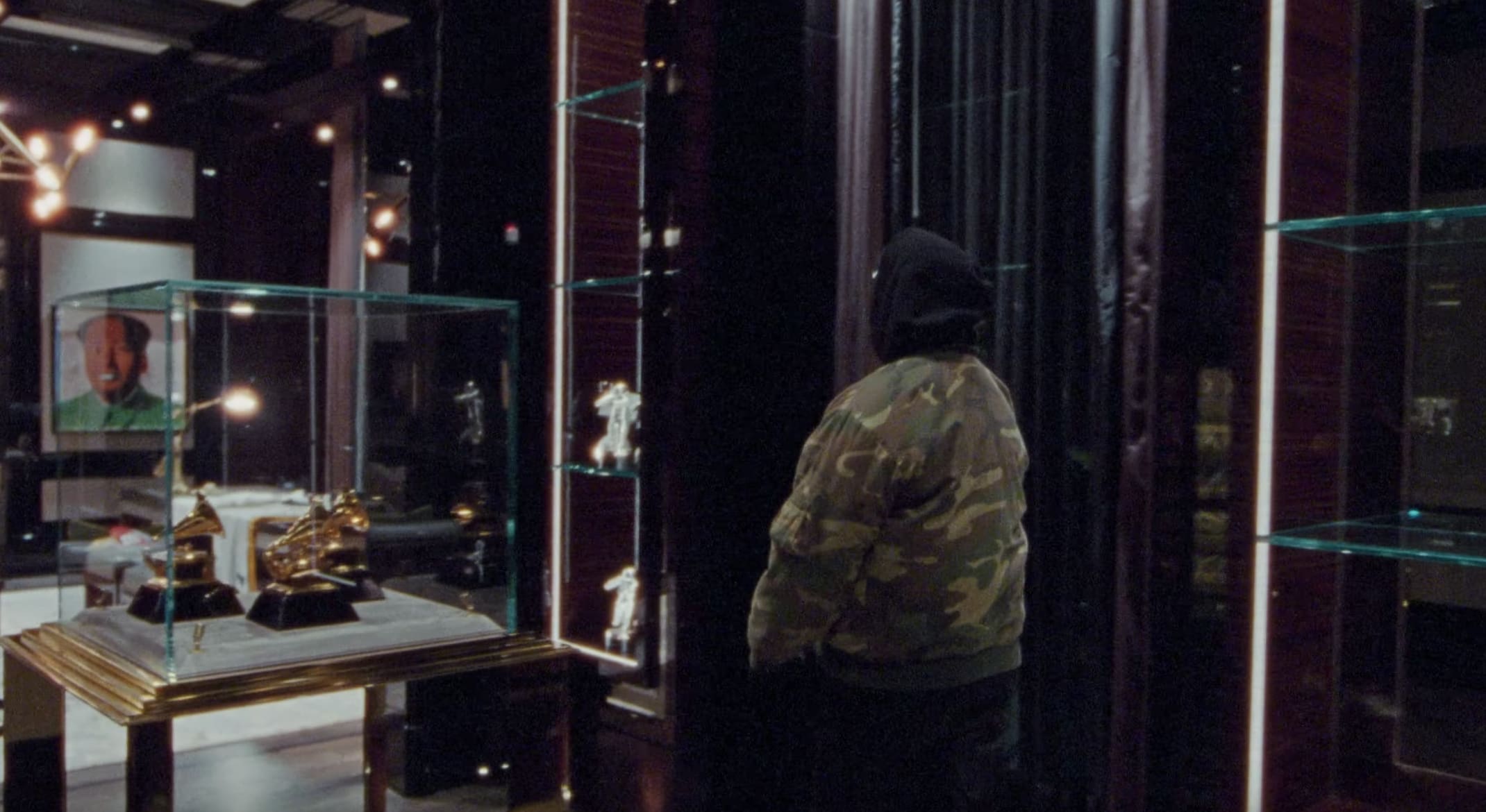 And in a touching nod to Kobe Bryant, who died in a tragic helicopter crash earlier this year, Drake has a Kobe jersey displayed beneath an office desk light: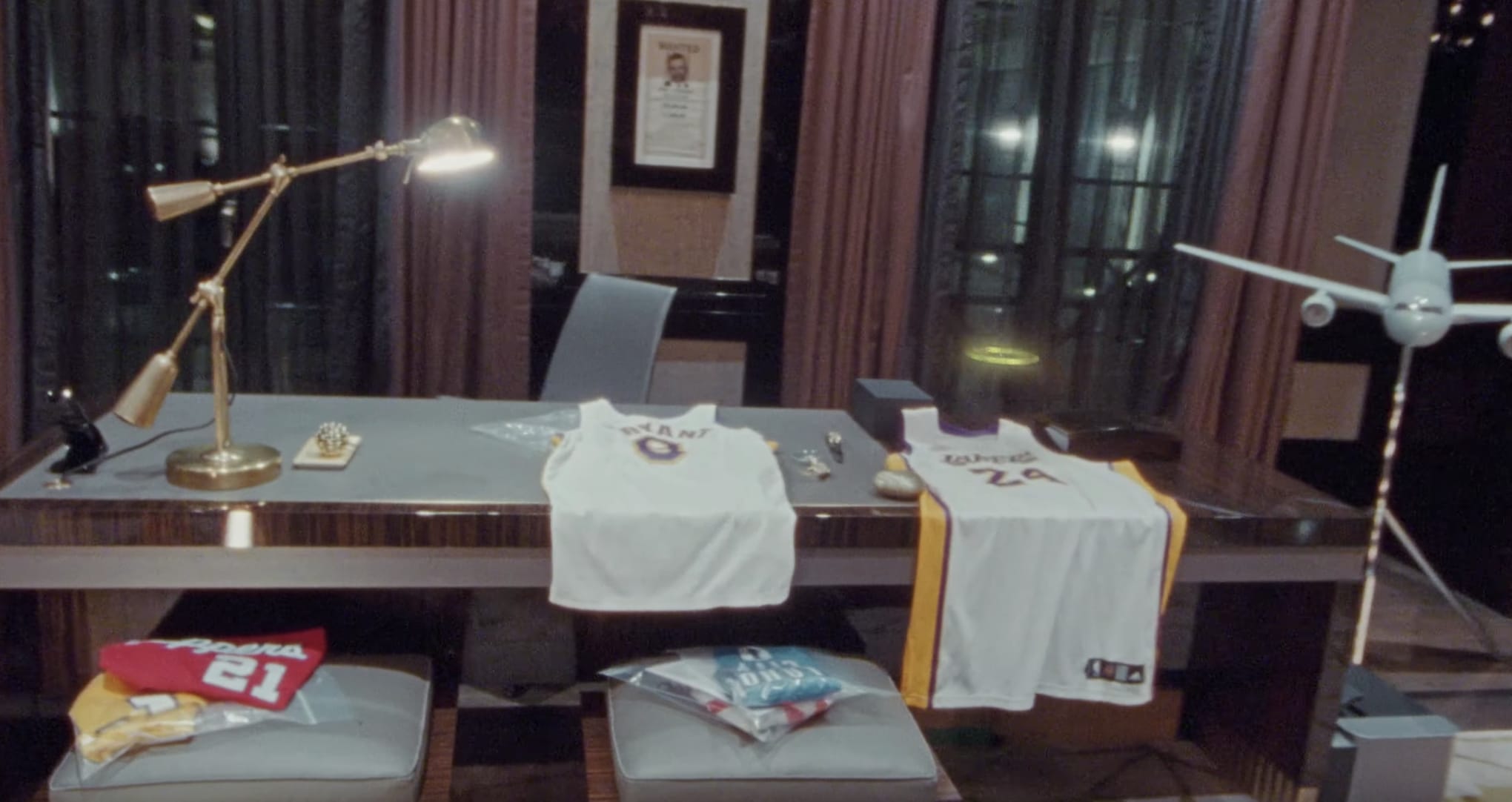 In lieu of assembling high-dollar pieces for one's residence, of course, perhaps it's best to get inspired by Drake's unofficial quarantine anthem by simply filming one of your own while ensconced among your own personal collection of life memorabilia.