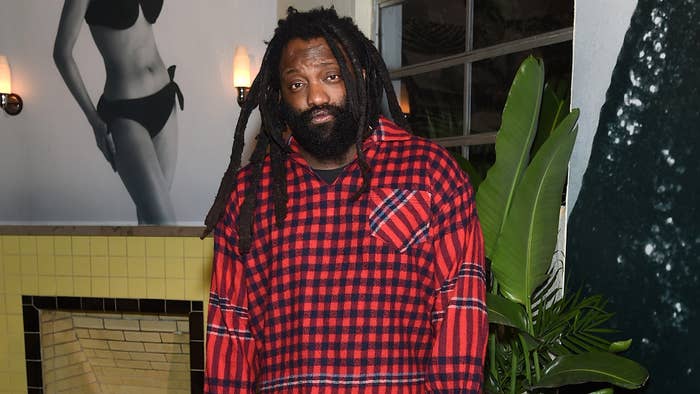 Tremaine Emory has been tapped to serve as the new creative director of Supreme.
The news was first reported by Business of Fashion, who said early Wednesday that a rep had confirmed Emory's appointment. The Denim Tears founder and No Vacancy Inn co-founder will "work closely" with both the Supreme design team and brand founder James Jebbia.
Emory has been outspoken about the dismissiveness often at play within fashion, including those that can exist under the guise of classifying something as "streetwear." In an interview with the New York Times this month, Emory elaborated on this facet of the medium.
"Calling someone a 'streetwear designer' is a way to dismiss them," Emory said at the time. "It's a means of control."
As Emory begins this new chapter at Supreme, he will also continue to design new Denim Tears pieces, per Wednesday's report. Last October, the designer partnered with Champion for an apparel collection honoring the late dancer and activist Alvin Ailey. Speaking with Complex's Aria Hughes in October, Emory—who was also reported to have signed a partnership with Levi's in 2021—detailed the inspiration and larger meaning behind the Cry/Revelations collection.
Supreme, notably, was acquired by VF Corporation in 2020 in a deal that was reported to be worth $2.1 billion. 
Among those who were quick to congratulate Emory on the creative director appointment were Kim Jones, Yoon Ahn, Heron Preston, and the artist formerly known as Kanye West. The latter, who previously worked with Emory, shared an Instagram post commemorating the appointment on Wednesday morning.