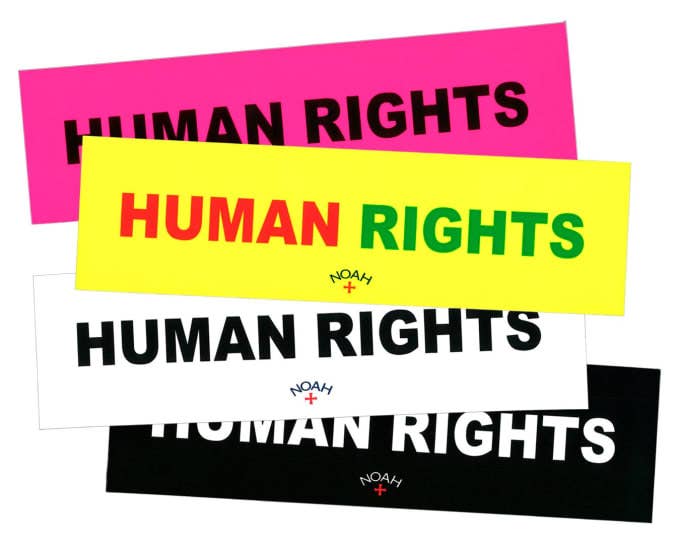 On Nov. 4, 2016, less than a week before the Election Day showdown between Hillary Clinton and Donald Trump, Supreme took to Instagram to encourage their followers to vote. "This might be the most important decision of your life, make it count. Go Vote Tuesday, November 8th," the caption read, underneath a photo of skater Sage Elsesser holding an "I Voted" sticker, flanked by his cohorts Tino Razo, Jason Dill and Bianca Chandon designer Alex Olson. The text also included two telling hashtags—#imwithher and #fucktrump—that pinpointed the exact political allegiances of the legendary New York skate brand.
As noted in press coverage at the time, this was the first instance of Supreme endorsing a political candidate, although it wasn't the first time the brand had waded into politics—in 2005, for example, they memorably released a batch of stickers that read "Fuck Bush" in the typeface of their famous box logo.
As far as political statements go, the Instagram photo and caption weren't especially nuanced; they didn't even mention Clinton by name. But, what Supreme did accomplish was tell their customers and fans exactly where they stood politically, a disclosure that, according to some, is becoming more and more important to shoppers in the current political climate.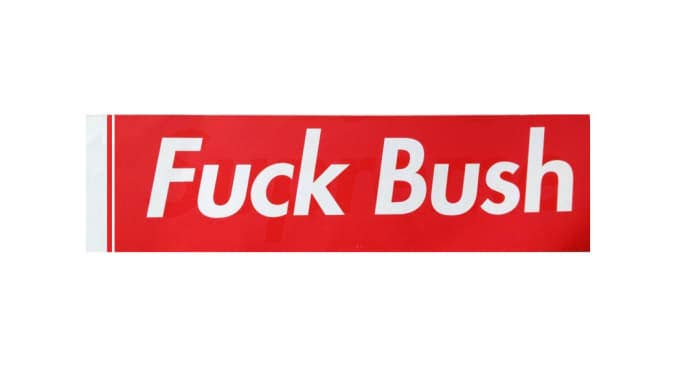 "Consumers are actively looking for brands that share their values," Celine Semaan says. The founder of socially conscious clothing and accessories label Slow Factory—you may have recently caught Selena Gomez wearing the brand's "We The People" necklace, created to benefit the ACLU—Semaan is an outspoken proponent of fashion activism. "There is an urgency in brands to be more engaged in politics," she says, noting that the traditionally safe practice of remaining silent for fear of alienating customers who vote with their wallets is no longer a viable option for any brand, including those in the fashion space. "We need to have a serious commitment from brands to embrace their power and leverage their audience to raise awareness, empower, and support change," she says.
Streetwear industry veteran Bobby Hundreds has regularly used social media to call for similar action. "I think it's risky to not speak to truth," he tells Complex. "The most effective brands channel the people behind the label and their perspective. If you're quiet in this climate, you appear disingenuous or sycophantic. Thirsty. And I guarantee that it will backfire. Whether today or in the future, your silence will speak volumes to the marketplace."
A recent survey conducted by public relations firm Edelman lends credence to his claim, confirming that 57 percent of global shoppers say they buy from or boycott brands based on the brand's stated political stance.
Semaan believes that in the realm of fashion, streetwear brands are inherently well-positioned to speak up. "Streetwear has always been avant-garde in fashion, as it has always been able to grasp the energy and the movement the youth was bringing forward," she explains. The category has a legacy of social activism, dating back to examples like PNB Nation's "Intention and Deed" T-shirt commemorating the Black Panther Movement or Freshjive taking on police brutality, or the retailer Digital Gravel supporting brands unafraid to make bold political statements. "Historically, streetwear was founded on the principles of response," Hundreds explains. "Like most subcultures, the artists and designers who pioneered streetwear were outspoken and sought change. Streetwear, especially, is a political statement."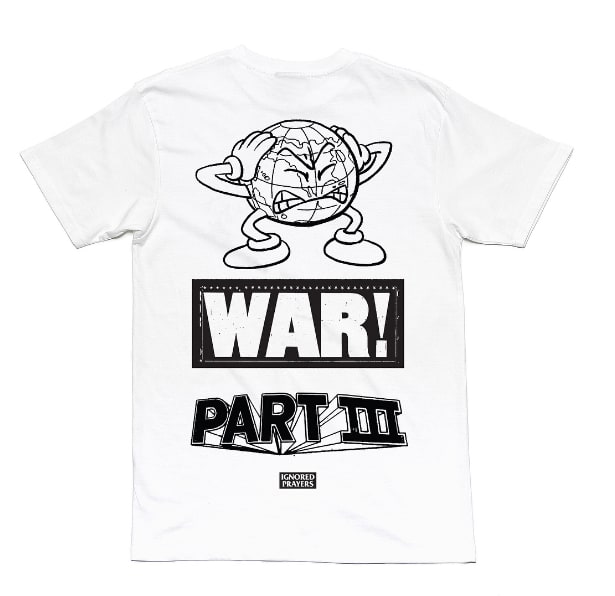 Protest T-shirts, in general, date back even further than what we now know as streetwear. "We saw a surge in political statements on tees during turbulent times like the Vietnam War and the Cold War era," Scott Tepper, founder of the Los Angeles brand Ignored Prayers, says. "We are currently living in one of these times."
James Bond, co-founder of L.A.'s Undefeated, agrees with that characterization of our present era. "If you really look at streetwear as a culture, it's under attack from the police, politicians, and the right," he says. "As a culture, we need to educate and inform each other when we can."
As such, politically-tinged streetwear is easy to find. For spring, Supreme released pins that said "Fuck the President," a T-shirt just after the election that encouraged wearers to fight racism and sexism, and pieces that honored former President Obama. Tepper's Ignored Prayers created a "Nuclear Summer" tee last month, warning of World War III. Nike publicly disavowed President Trump's Muslim travel ban and his withdrawal from the Paris Climate Accord. After Trump told French First Lady Brigitte Macron that she was "in great shape," Reebok released a flowchart explaining why the comment was inappropriate. The all-female Bronx skate team Brujas designed a streetwear capsule collection advocating for prison reform, London's HypePeace flipped the Palace logo into a pro-Palestine hoodie, and everyone from Brain Dead to Bianca Chandon has denounced Trump on social media. Bobby Hundreds tweeted a call to arms for streetwear designers to incorporate their anger about the white supremacist rally in Charlottesville, VA last month into their designs, then provided downloadable, hi-res artwork to encourage DIY-minded activists to make their own anti-Trump and anti-Nazi garb. Undefeated added a mural of Colin Kaepernick kneeling during the National Anthem to their L.A. store on La Brea Avenue.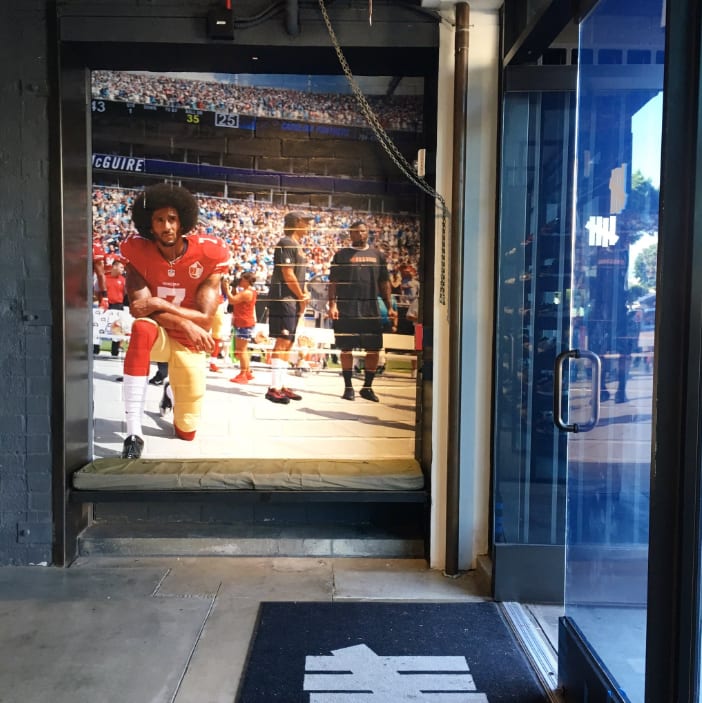 "Colin K. used his platform to speak his voice, and we will continue to use our platform to inform and inspire change," Bond says. "Ironically, we have a diverse consumer, so it's great to see them come in and be inspired or shook by our visual protest [that] forces them to think how they want to participate."
Perhaps no one more fully embraces the platform streetwear designers occupy than Brendon Babenzien, founder of the clothing line Noah. In addition to making an effort to run a transparent business by critiquing his own packaging or explaining, dollar for dollar, why certain pieces he designs cost what they do, Babenzien frequently takes to his blog to advocate for a wide spectrum of timely concerns, from transgender rights to environmental consciousness. He often does so with pointed criticism aimed at the current administration. Noah has released Black Lives Matter T-shirts with proceeds donated to the cause and a "Human Rights"-themed capsule collection. After Charlottesville, Babenzien revisited the Human Rights product and introduced a sticker, sales of which benefitted the ACLU. He also temporarily shut down the Noah e-commerce site, replacing it with a looped recording of the Dead Kennedy's "Nazi Punks Fuck Off." Prior to the election, he offered to give full refunds to any customers who are also Trump supporters. It's impossible to speculate how much potential business Babenzien lost by rejecting passengers on the Trump Train, but it's safe to say he places his principles ahead of right-wing dollars, at least.
A representative for Noah said Babenzien was traveling this month and unavailable for comment; he did not respond to a request sent to his personal email. Last year, he told Highsnobiety that he has modest expectations for the effects of his work. "We're pretty small, so we're not changing the game with the money we raised," he told the site in an email. "But the debate might have some small impact. Our approach to everything is brick by brick."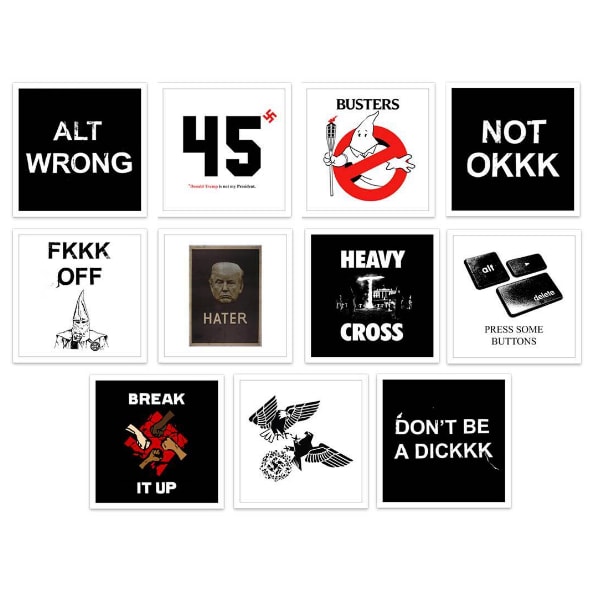 Our President himself, it should be noted, is among those who've harnessed the power of fashion activism. Last November, Bobby Hundreds observed that Trump's red Make America Great Again hats—ubiquitous among his base before the election and since—take a page from a familiar handbook when he tweeted that "Trump is basically starting a streetwear brand now."
MAGA hats are but one example of how the same medium can be used by opposing sides of the political spectrum and those with any number of motives—which includes, inevitably, brands simply looking to cash in on a movement. "For some, I call bullshit," Tepper says. "For some, the formula is purely about generating dollars, and that is ok."
Semaan is confident that an emboldened and educated consumer will be able to see opportunists for what they are. She cites examples from other industries, like the backlash against Kendall Jenner's ill-advised, protest-themed Pepsi commercial. "Brands looking to jump on the activist wagon because of hype and trend will be exposed," she says. "Their customers are 10 times smarter than their marketing consultants and will find out if the brand is just trying to gain profit."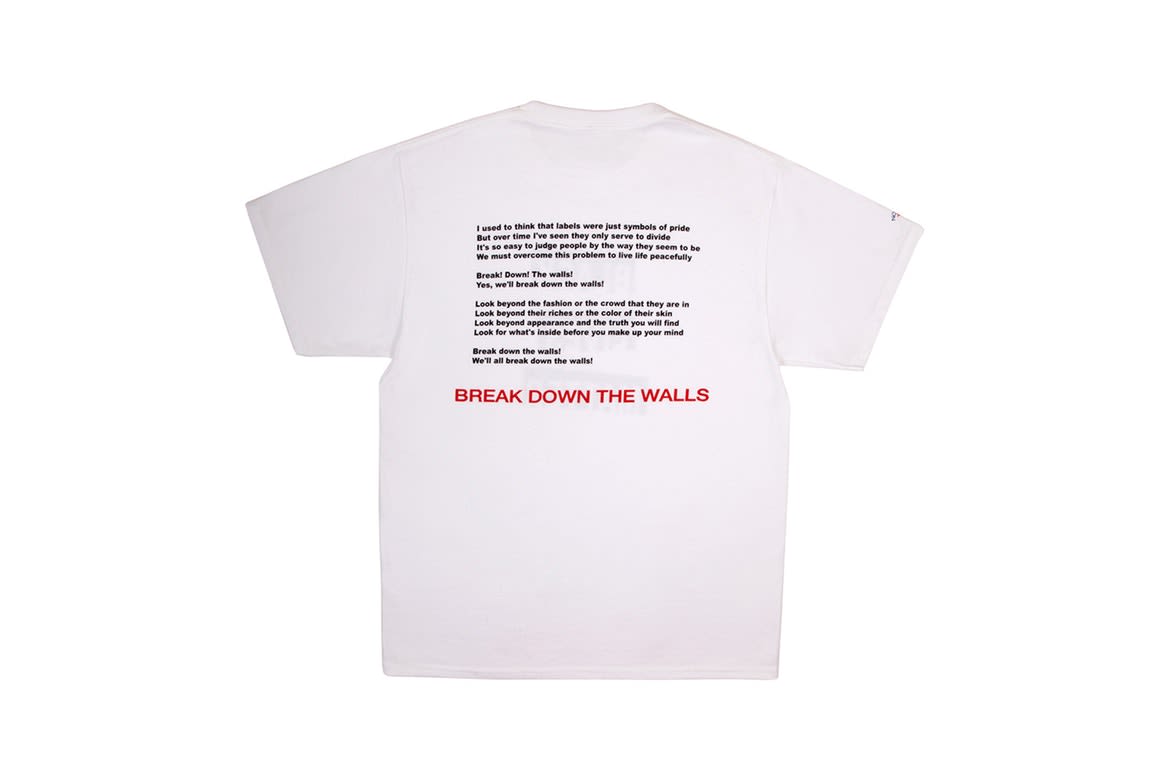 It's unclear what the end result would look like if we had an economy in which every company adopted the uninhibited activist stance taken by streetwear brands like Noah. For what it's worth, according to the same Edelman study, 51 percent of consumers worldwide report that they believe brands are better suited than governments to solve social problems. "It would be a wasted opportunity not to take advantage of the medium we have at hand," says Tepper of streetwear brands. "At the very least, make something to stir up a conversation."
Semaan would like to see streetwear labels go even further. "I challenge them to think of ways to create a positive impact with the sales of their items," she says. "It goes beyond the statement T-shirts."
Adds Hundreds, "Last I checked, ideas carry much more impact in the universe than cotton T-shirts. They certainly last longer."