I recently took the time to pen an essay on Supreme's legacy, the origins of their rise into the mainstream spotlight and what effect that might have on their reputation in the coming years. While I dealt with the broad strokes of what it means for a label of any kind to be "cool," I did not explore the specific garments, items and products that earned Supreme their now legendary status. When ranking the 50 greatest Supreme products of all time, I relished the opportunity to further investigate the idea of what exactly makes Supreme so special.
When evaluating any brand's legacy based on signature pieces, we need to use both a micro and macro lens— within the vacuum of the brand itself and its resonance with the outside world. In the case of Supreme this means two things: 1. "How did an item help build Supreme's own reputation?" and 2. "How did an item impact the broader environment of streetwear, fashion and culture in general?" Naturally, the "eye test" also comes into play. Meaning, "Was this shit cool?" because, of course, the "best" pieces are ultimately the ones that we remember most. At the end of the day, ranking anything via superlatives such as "greatest" and "worst" opens the floodgates of subjectivity. No list such as this will ever be entirely satisfactory to everyone. With that said, this list is pretty fucking on point—just something to consider before you take your box logo torches to the comments.
Jake Woolf is a writer living in New York City. You can read his blog here and follow him on Twitter here.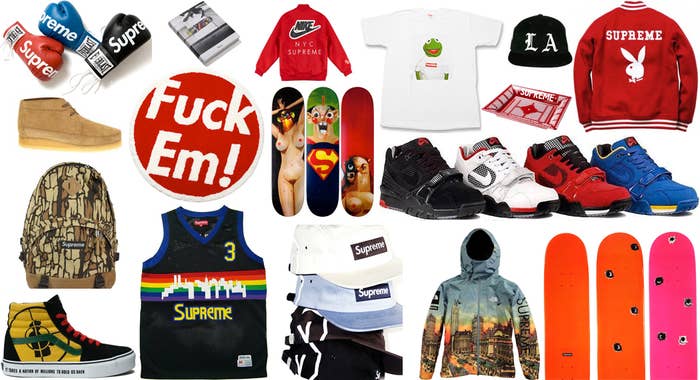 Leopard Print 5 Panel, 2011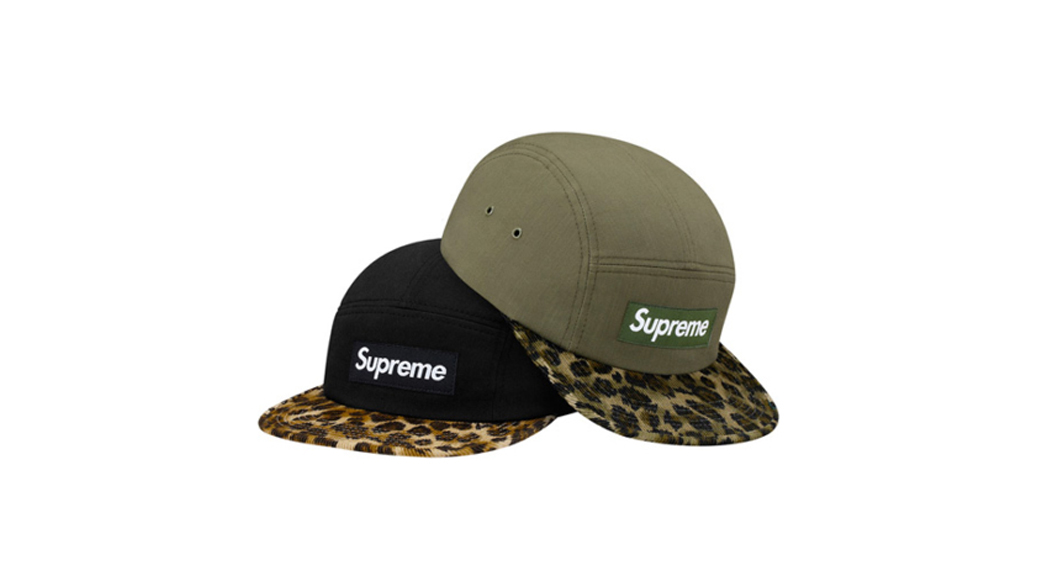 Supreme x Padamore And Barnes Sahara Boot, 2001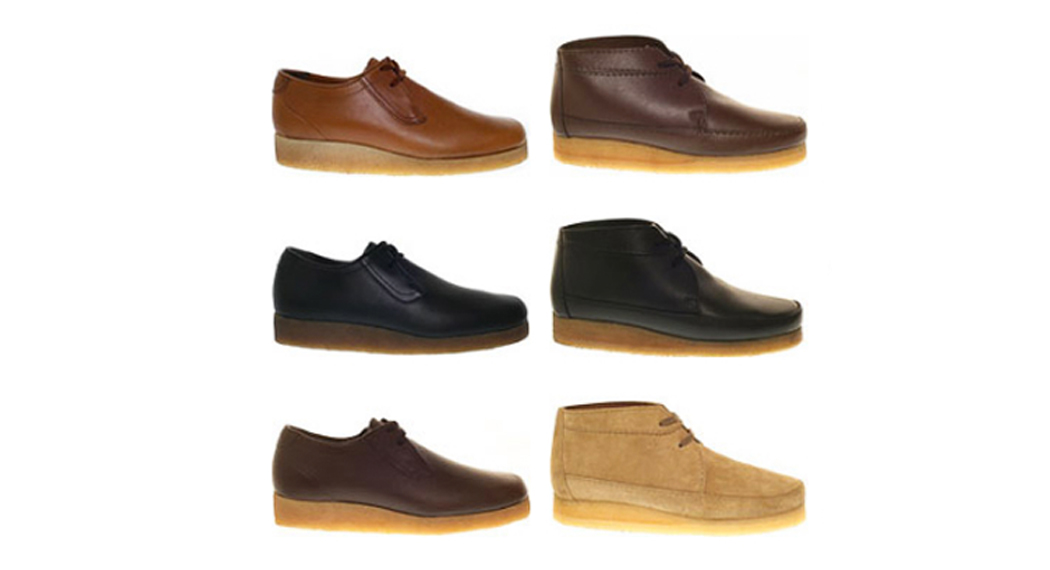 Supreme x Playboy Jacket, 2011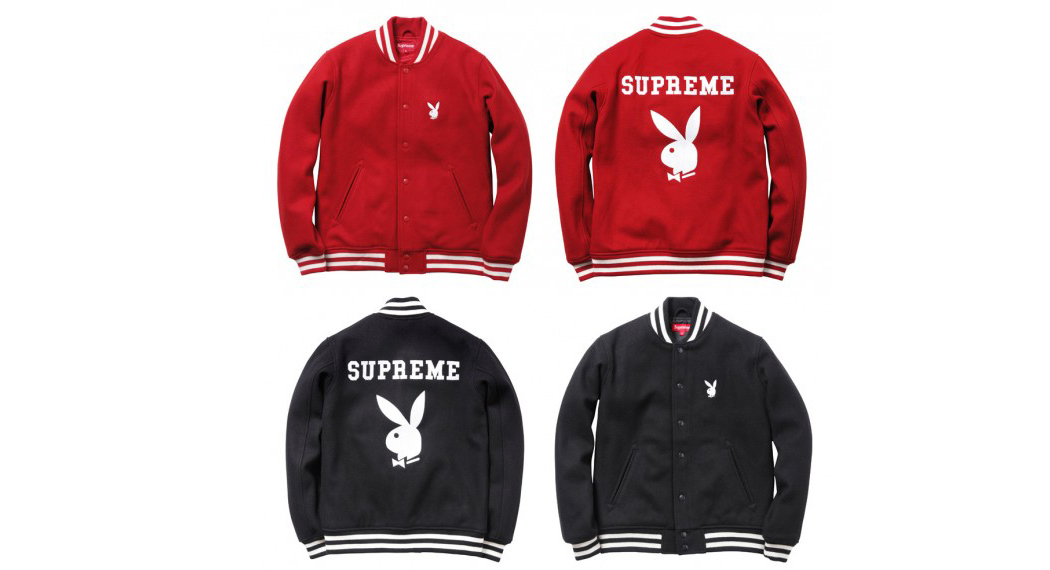 Supreme x Everlast Boxing Gloves, 2008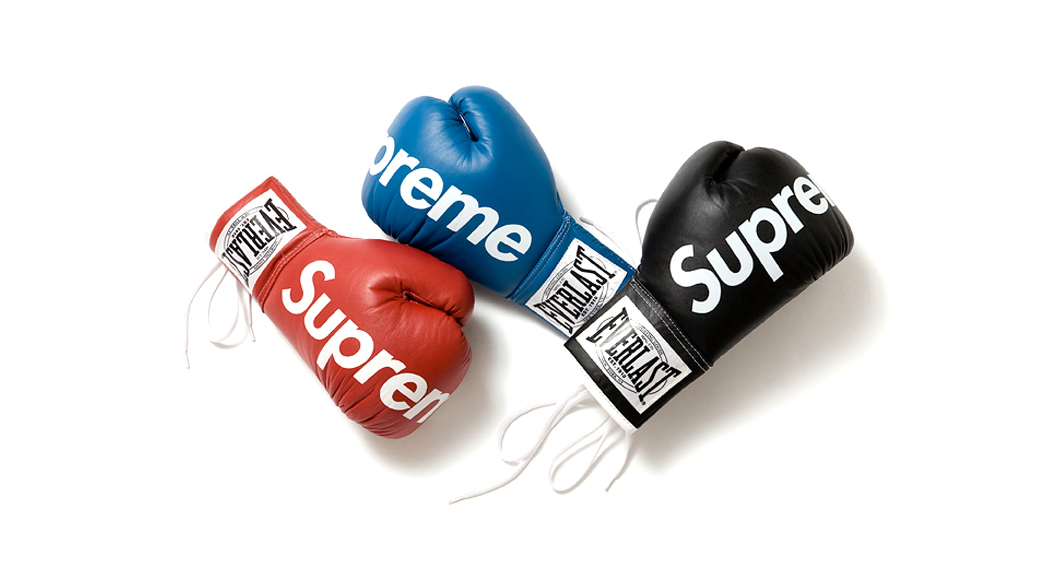 Supreme x Nike Air Trainer 2, 2007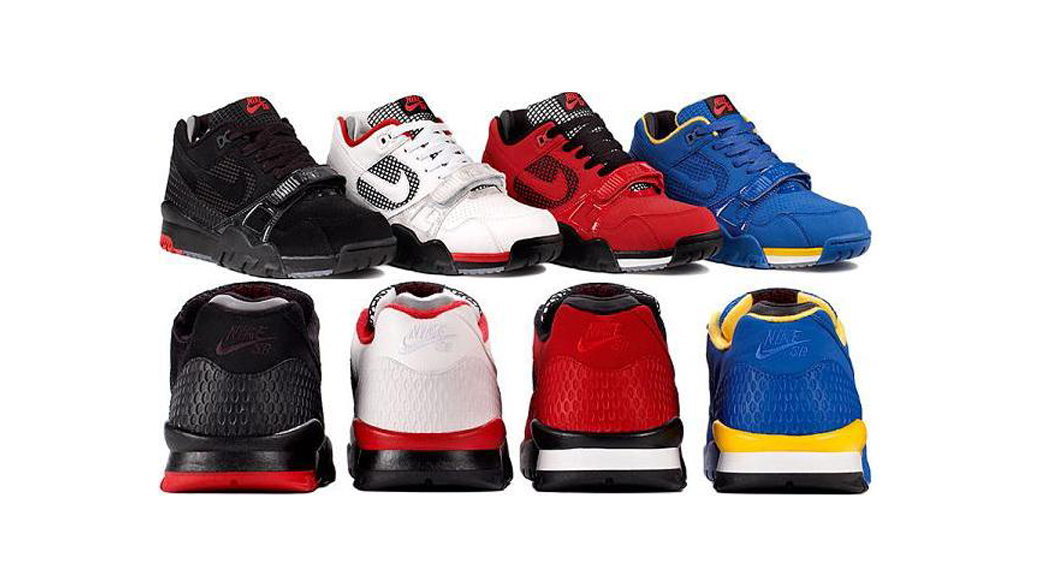 Hebrew Box Logo Tee, 2004
NY & LA Old English Velvet Hat, 2007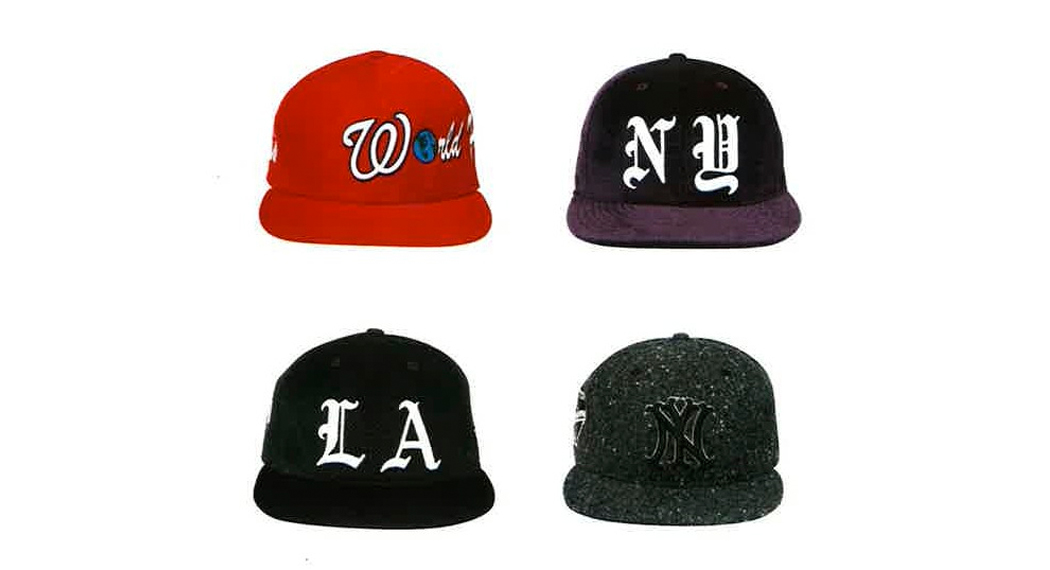 Japan Box Logo Tee, 2011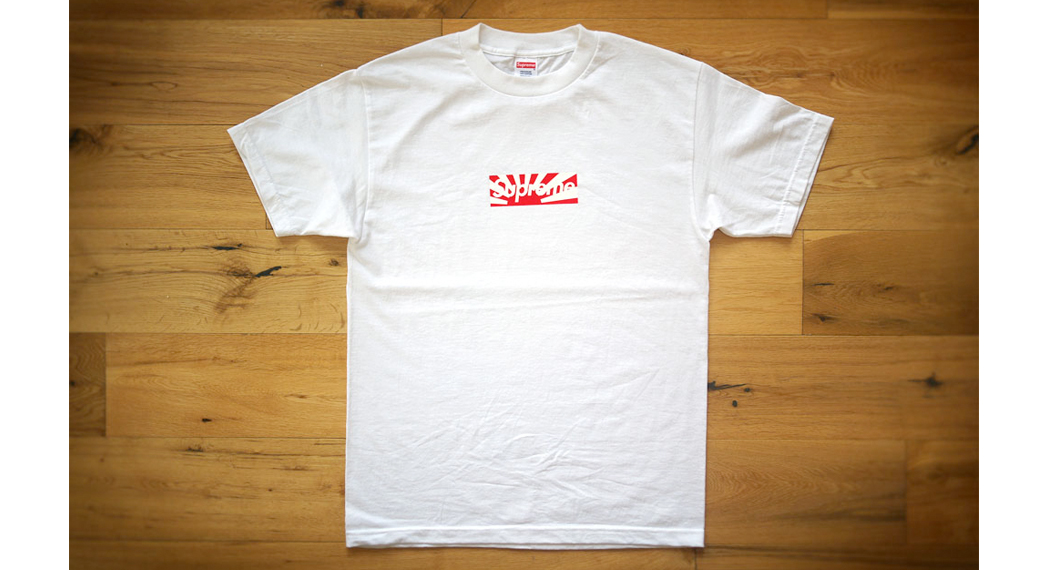 Stained Glass Tee, 2007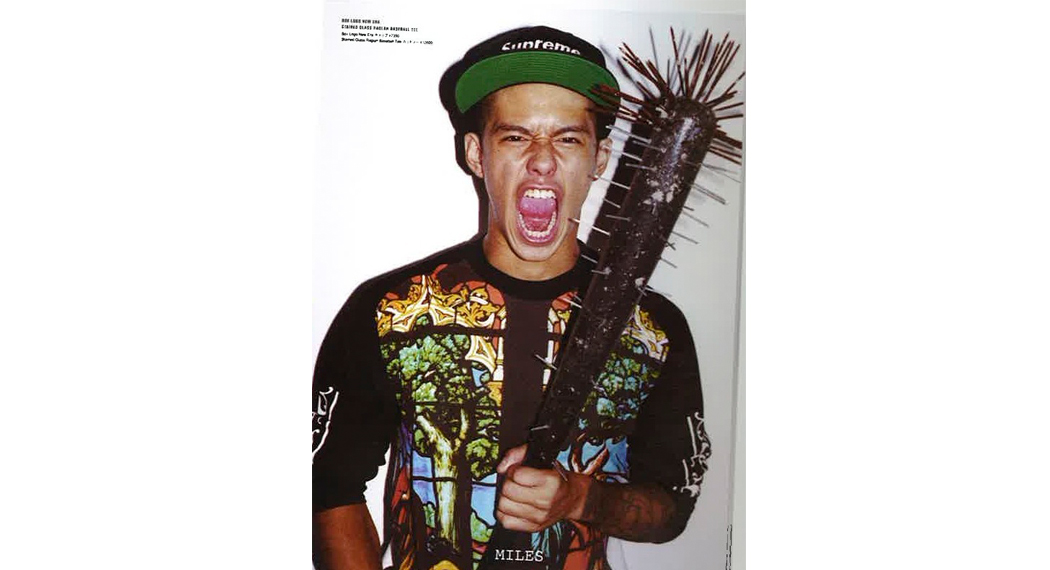 Nate Lowman Deck, 2007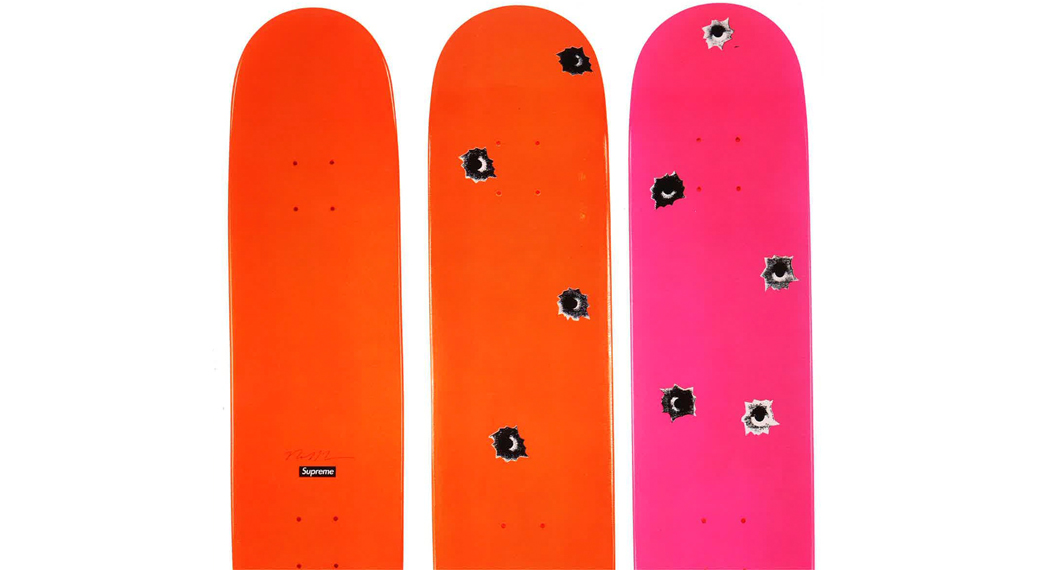 Public Enemy Vans Sk8-Hi, 2006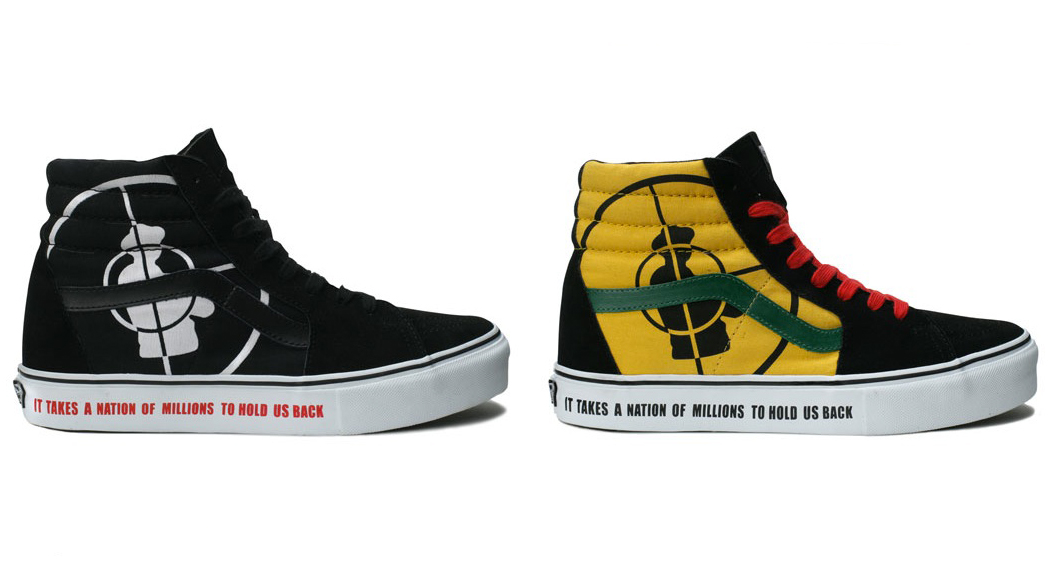 Supreme x Umbro Soccer Jersey, 2005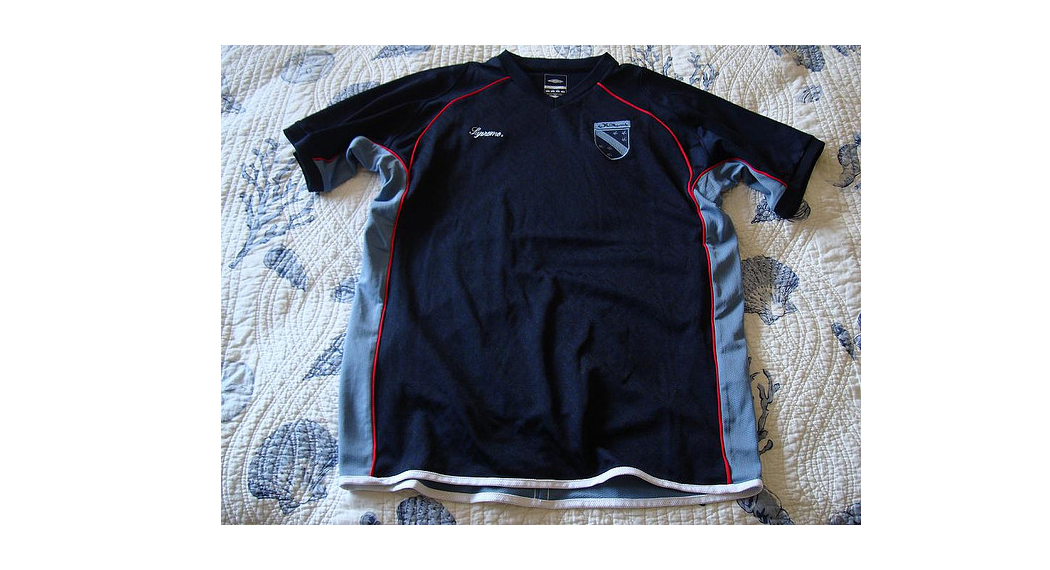 Supreme x Comme Des Garcons SHIRT Polka Dot Hoodie, 2012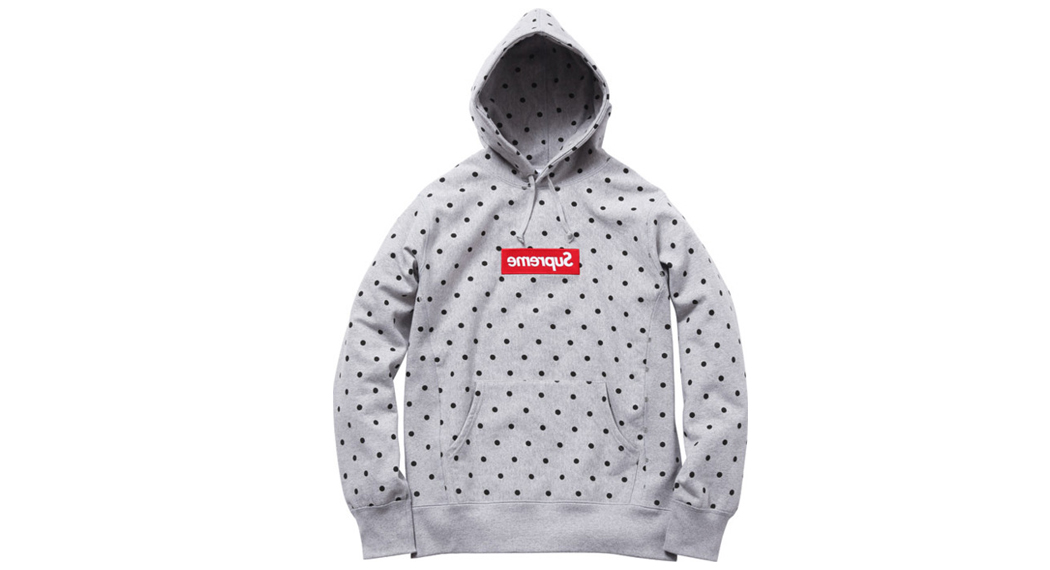 Leather Bomber, 2008
Supremes Tee, 2002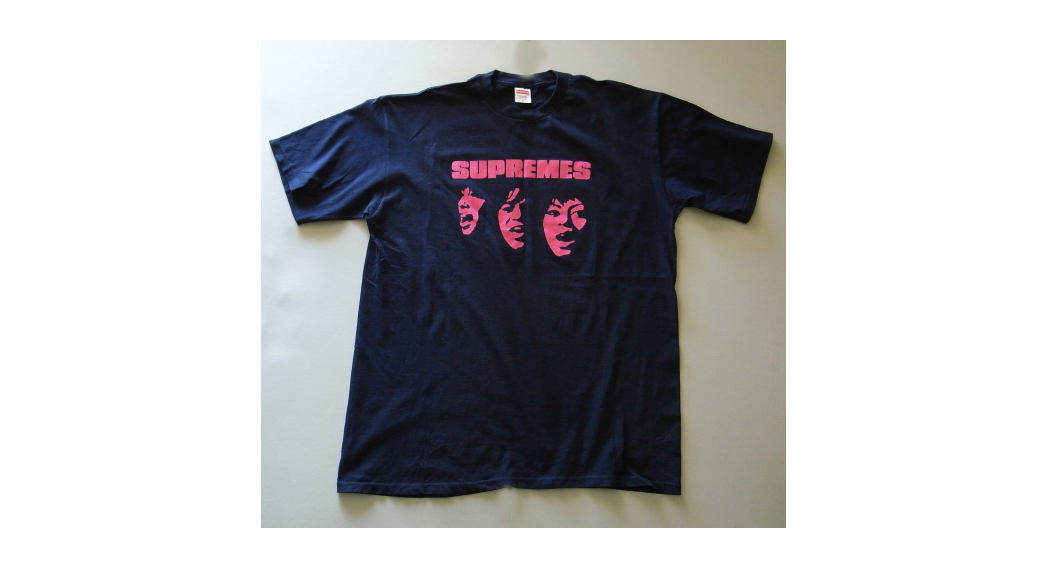 Keith Haring Tee, 1998
Tree Back Backpack, 2006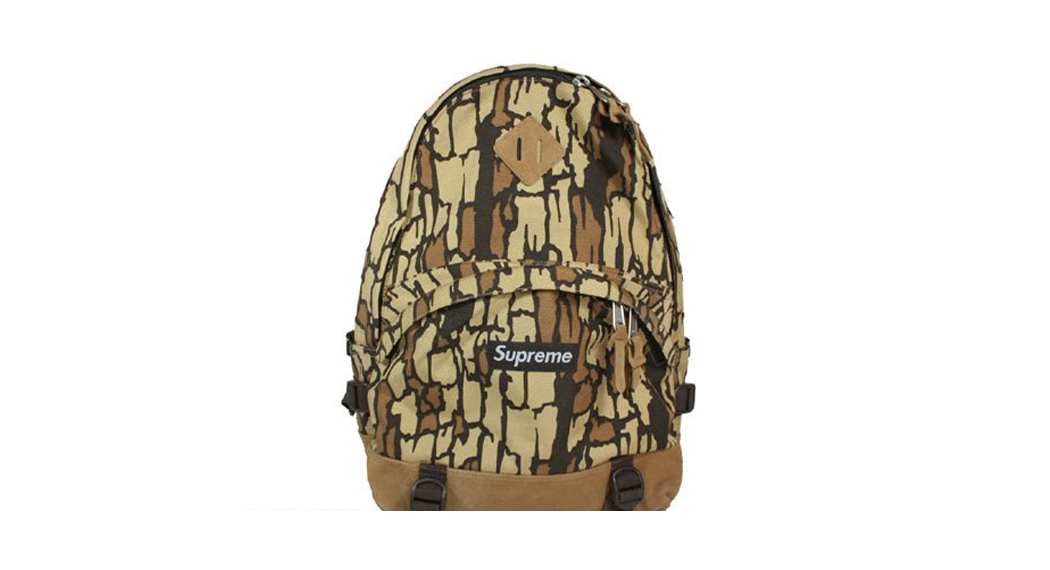 Raekwon Tee, 2005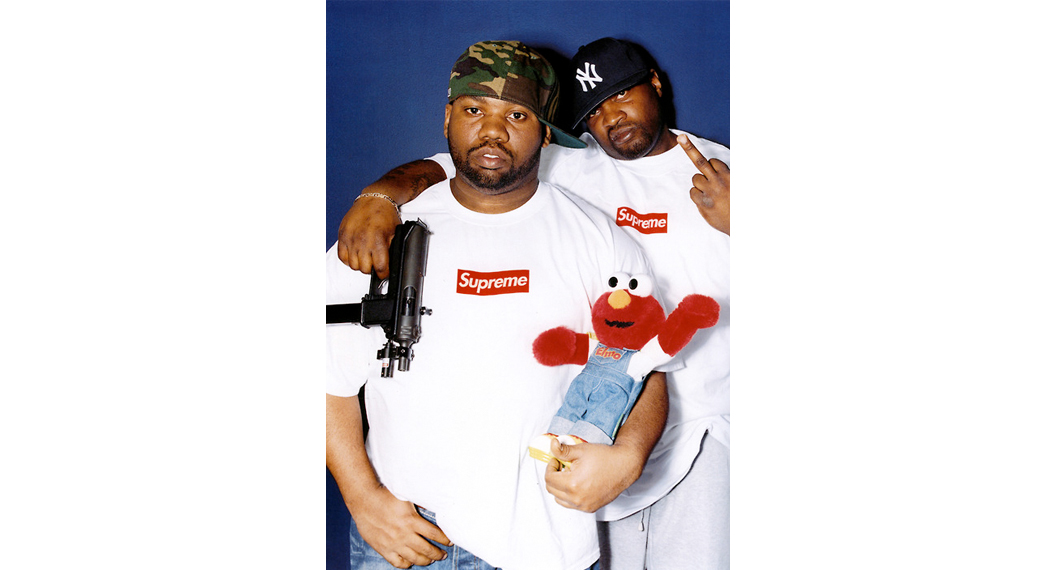 Miles Davis Tee, 2008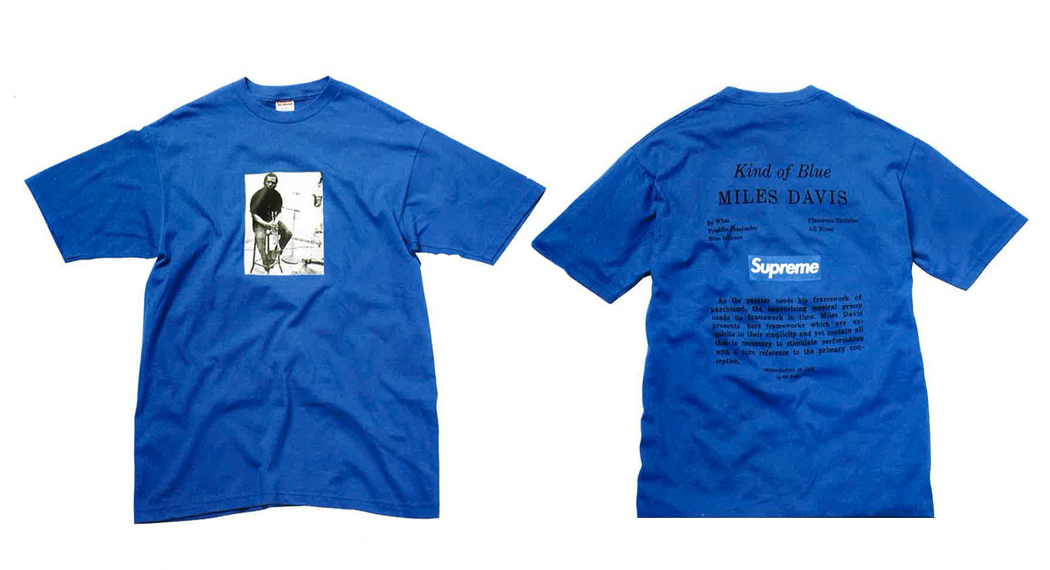 Supreme x Oakley, 2007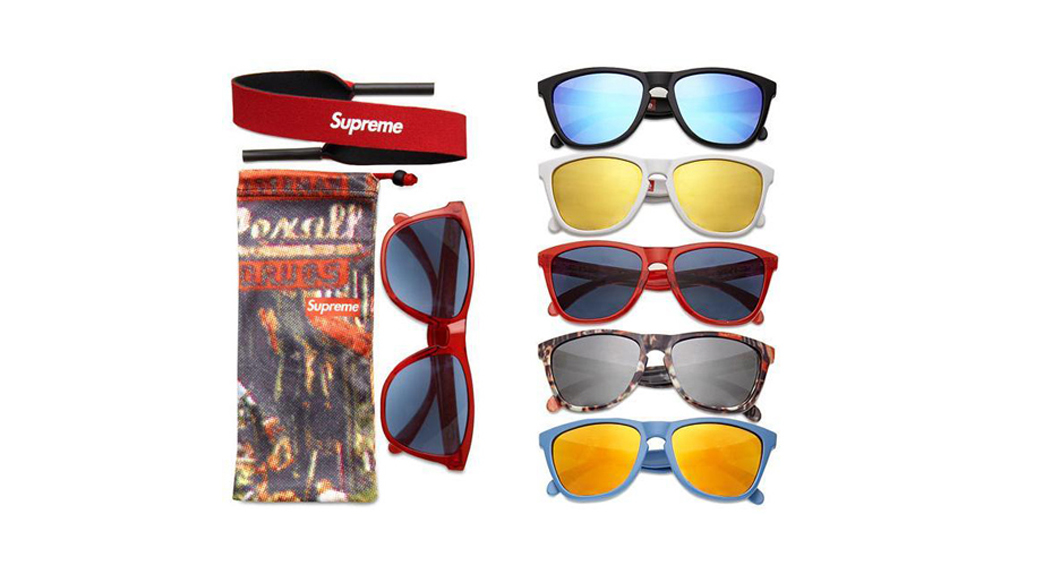 "Denver Nuggets" Basketball Jersey, 2003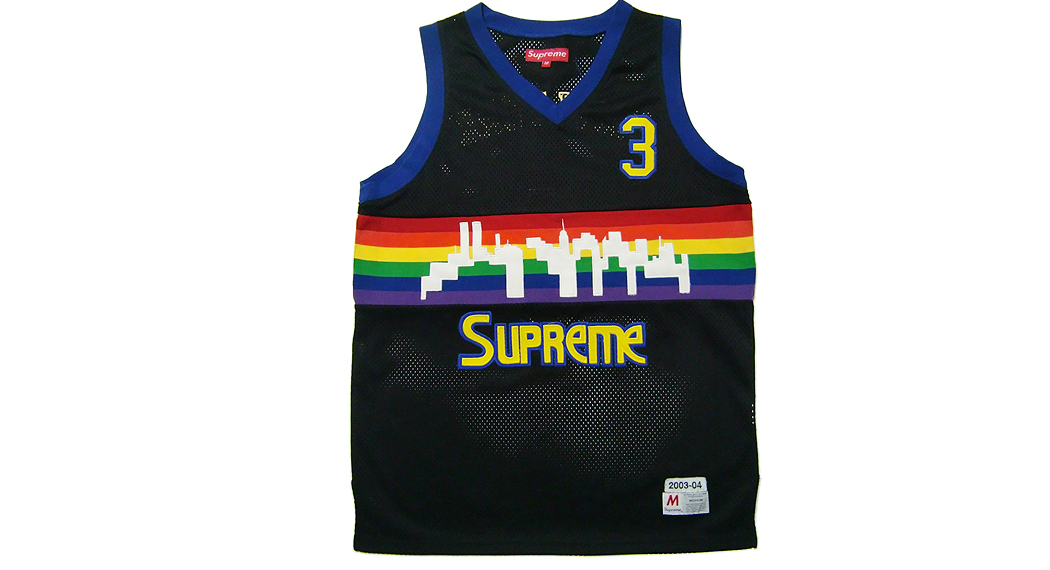 George Condo Deck, 2010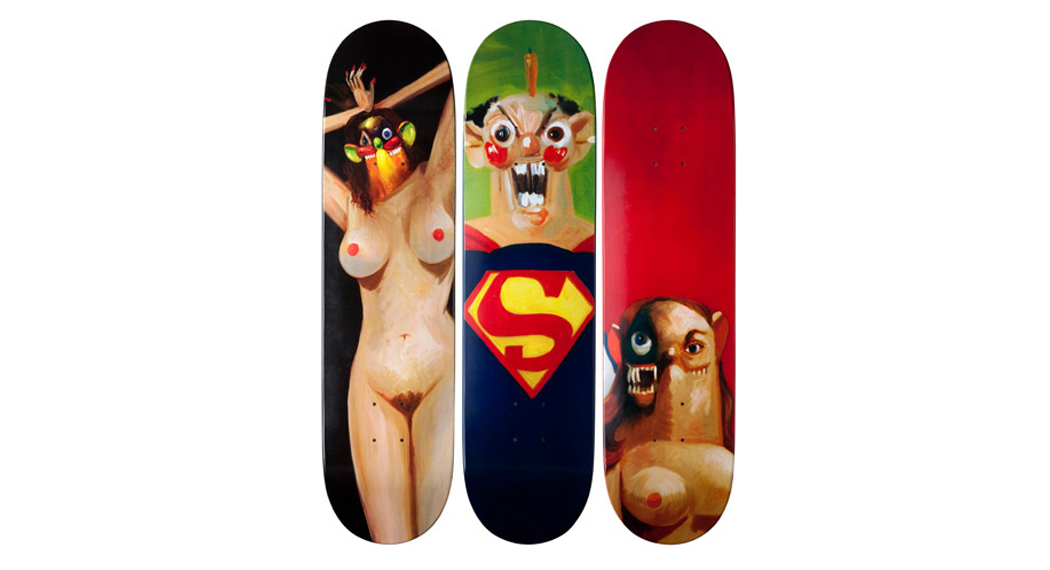 Nunchucks, 2010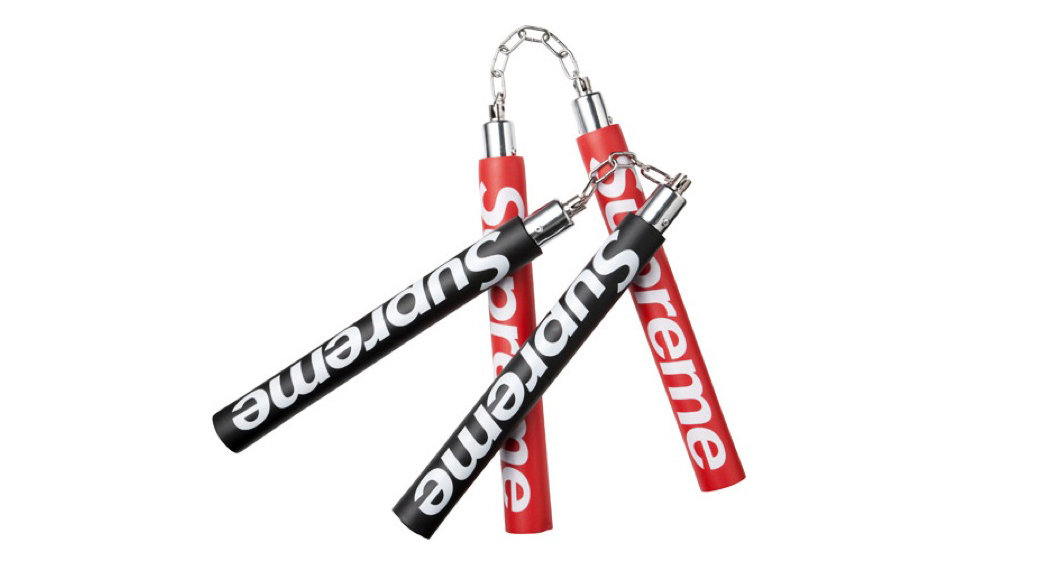 Takashi Murakami Skate Deck, 2007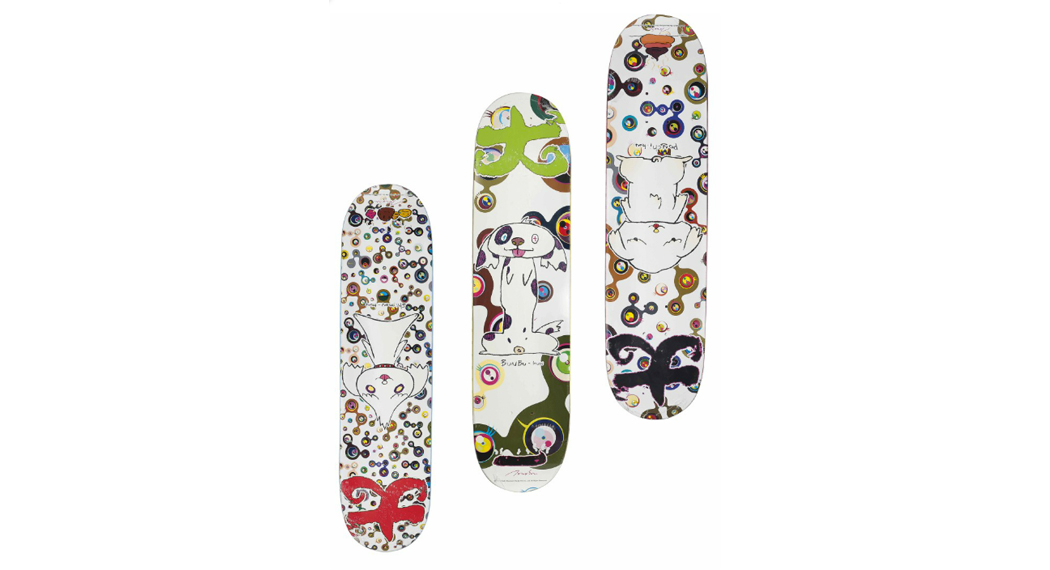 Supreme x Rizzoli Book, 2010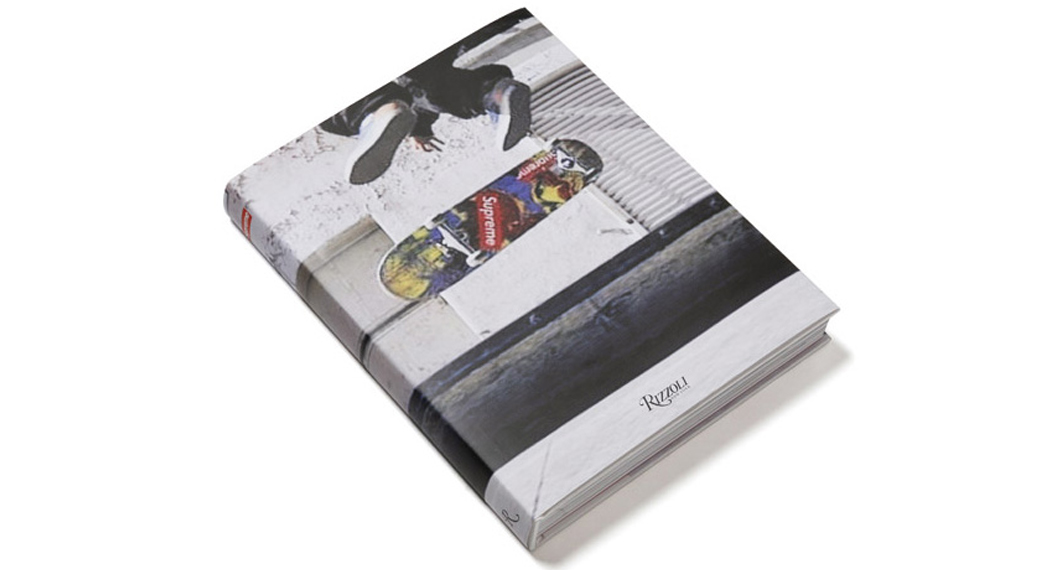 Arabic Tee, 1999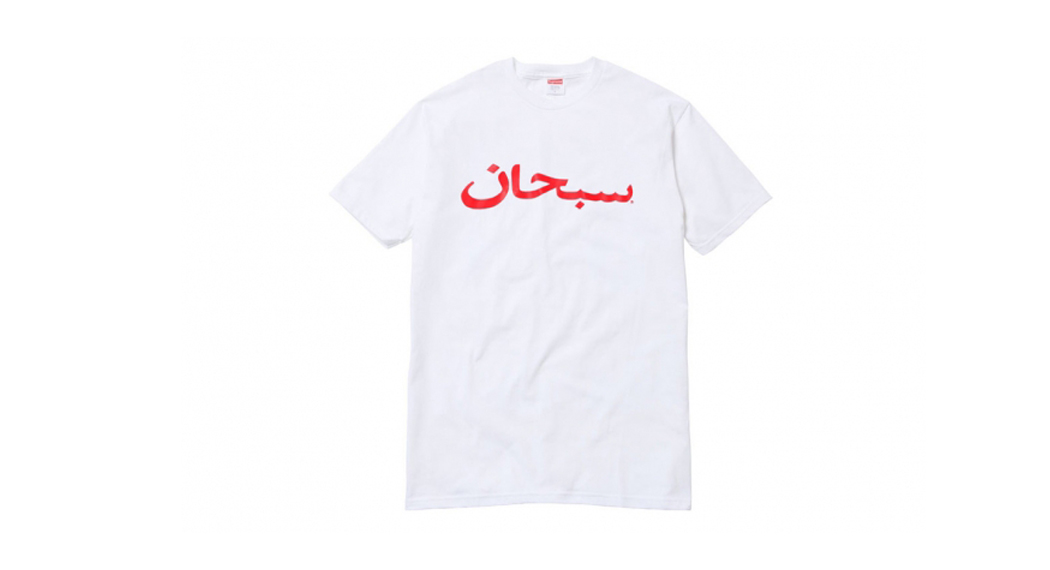 Supreme x Neighborhood, 2006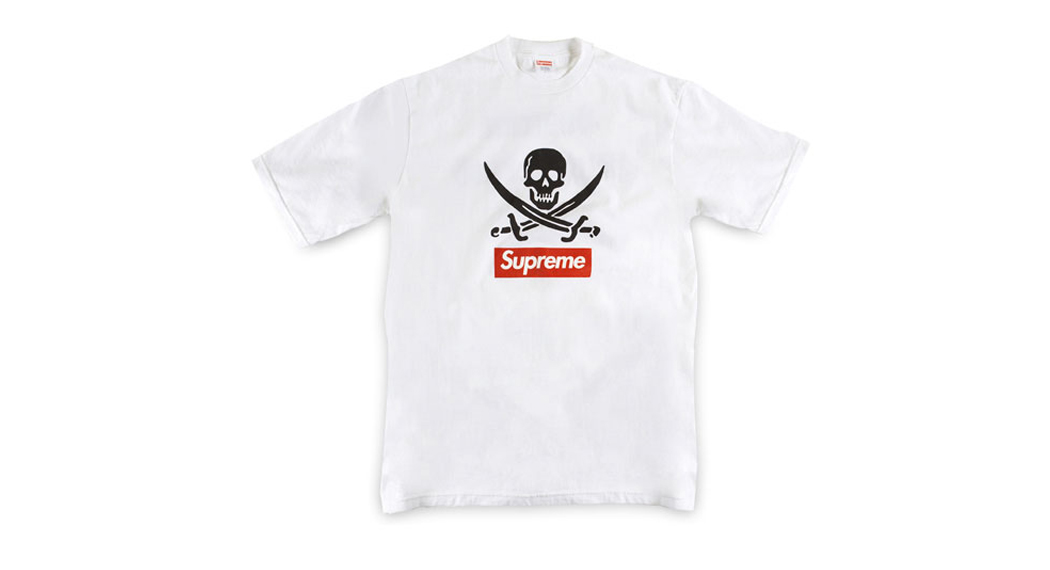 Supreme x North Face Skyline Jacket, 2008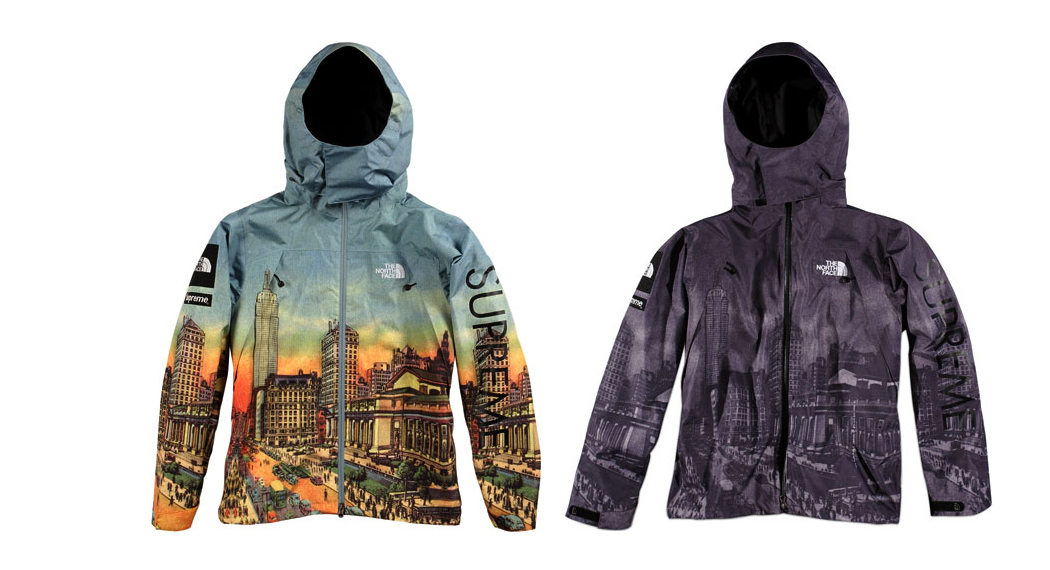 Supreme x Brooklyn Machine Works Bike, 2000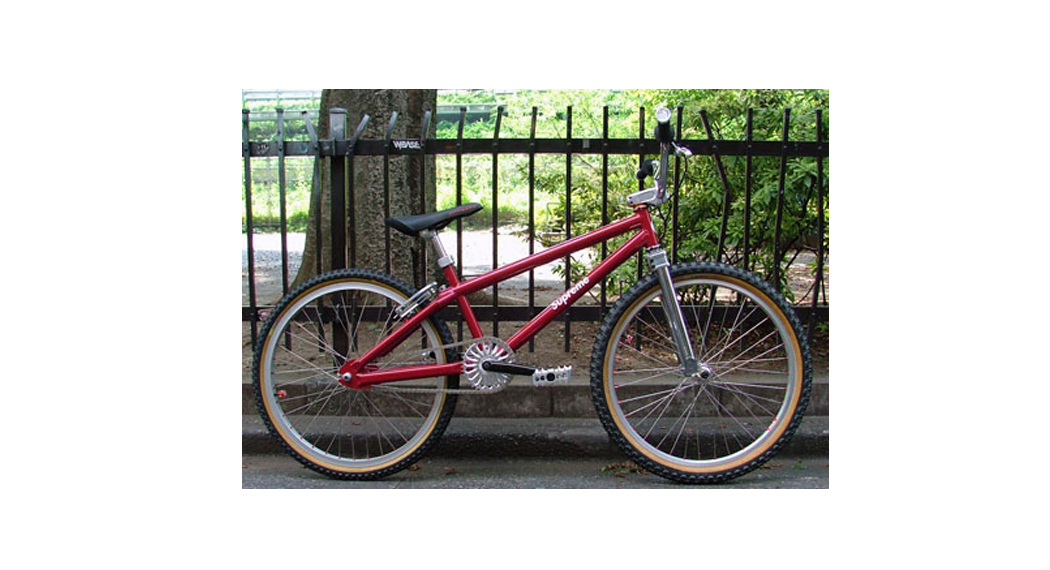 Chinos, 1995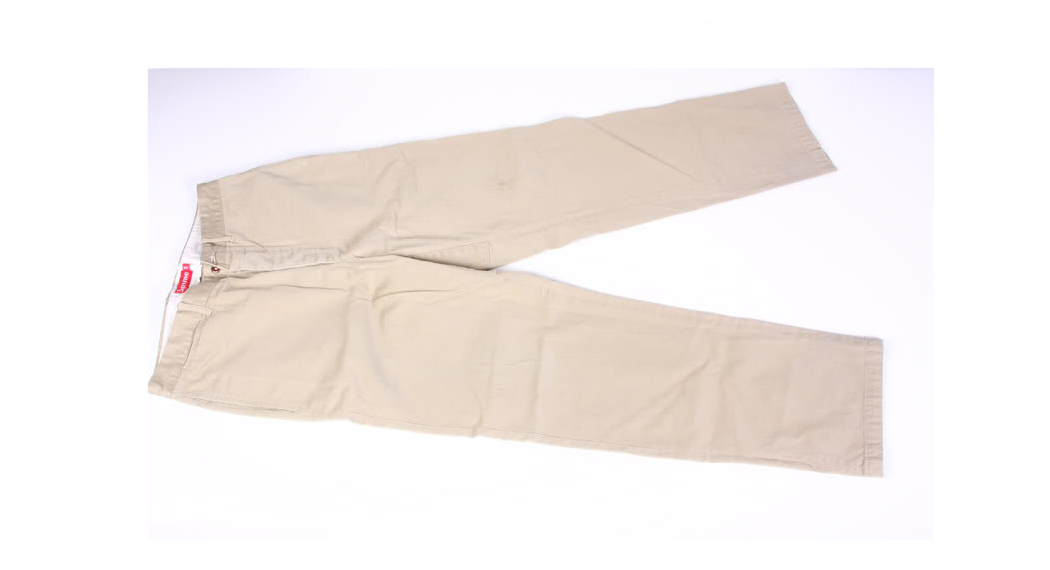 Supreme x Nike SB Varsity, 2007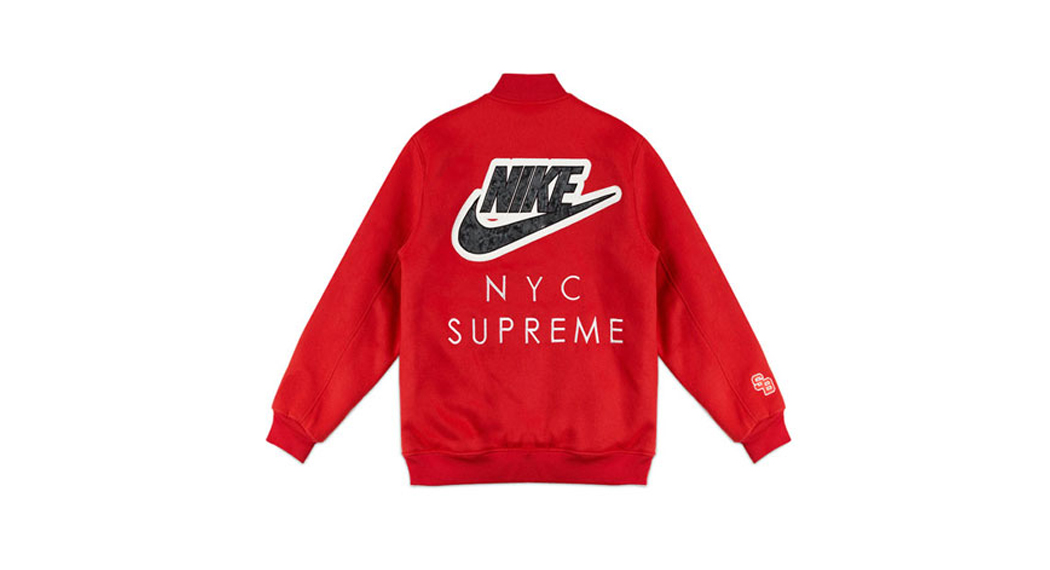 Ceramic Ashtray, 2012
Kermit Tee, 2008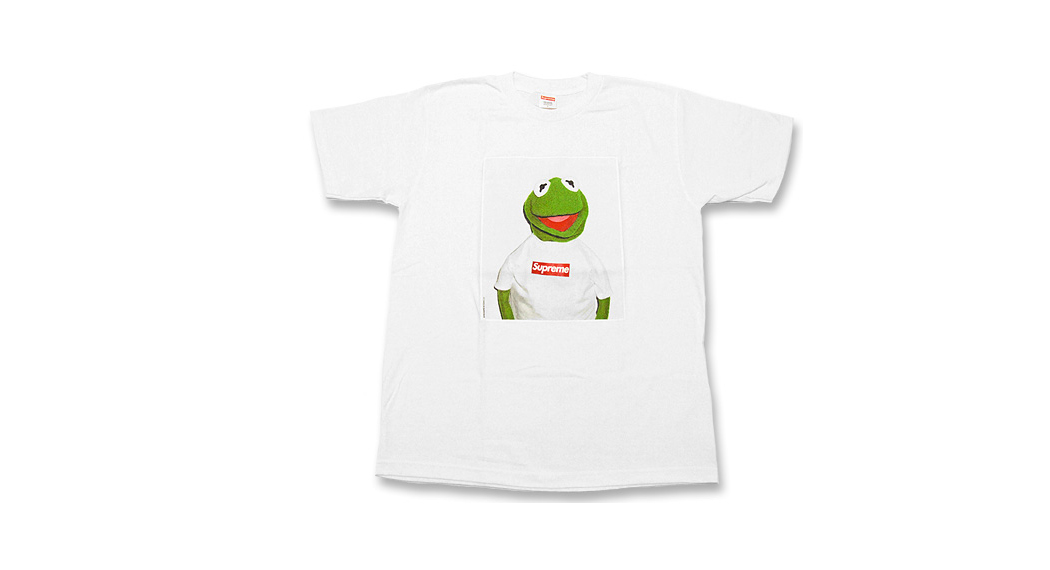 KAWS Skate Deck, 2001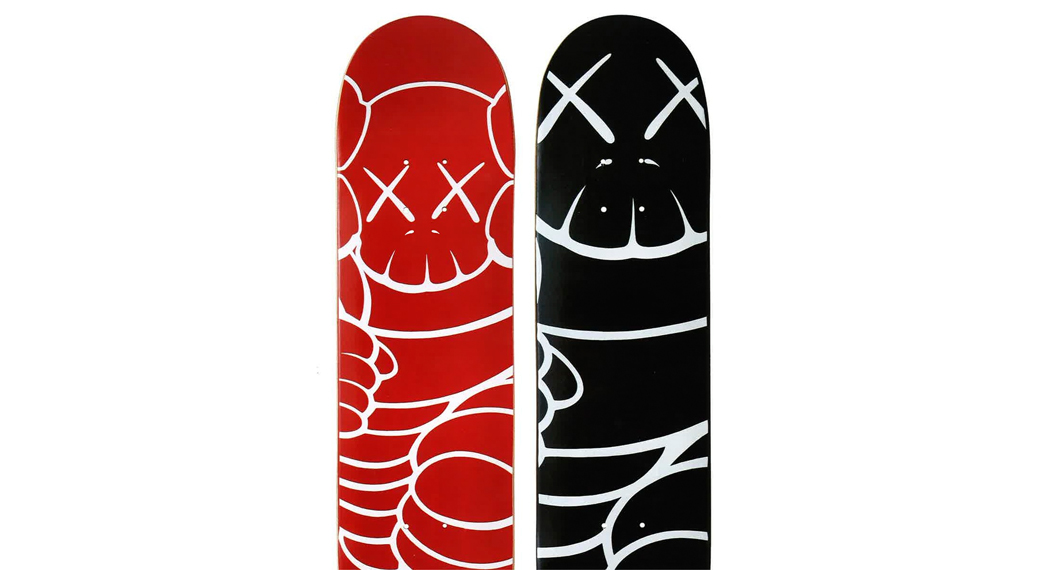 Buck Knife, 2009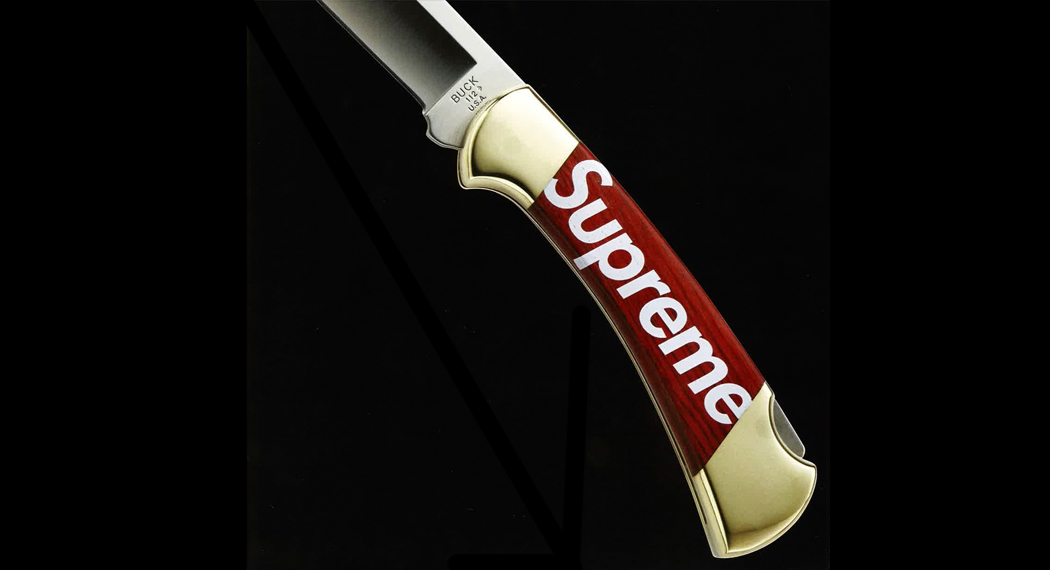 OG Varsity Jacket, 1997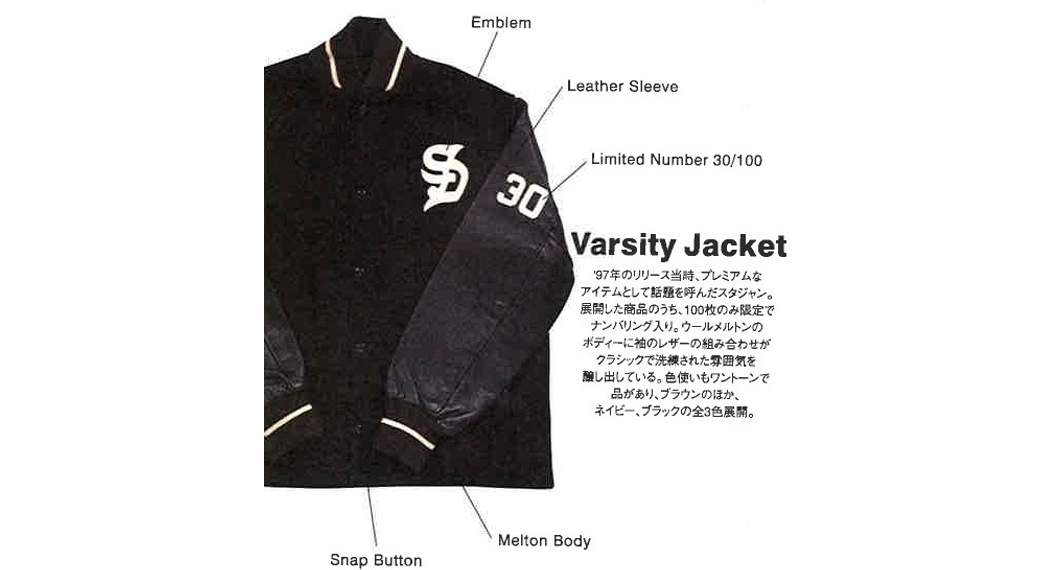 Damien Hirst Skate Deck, 2009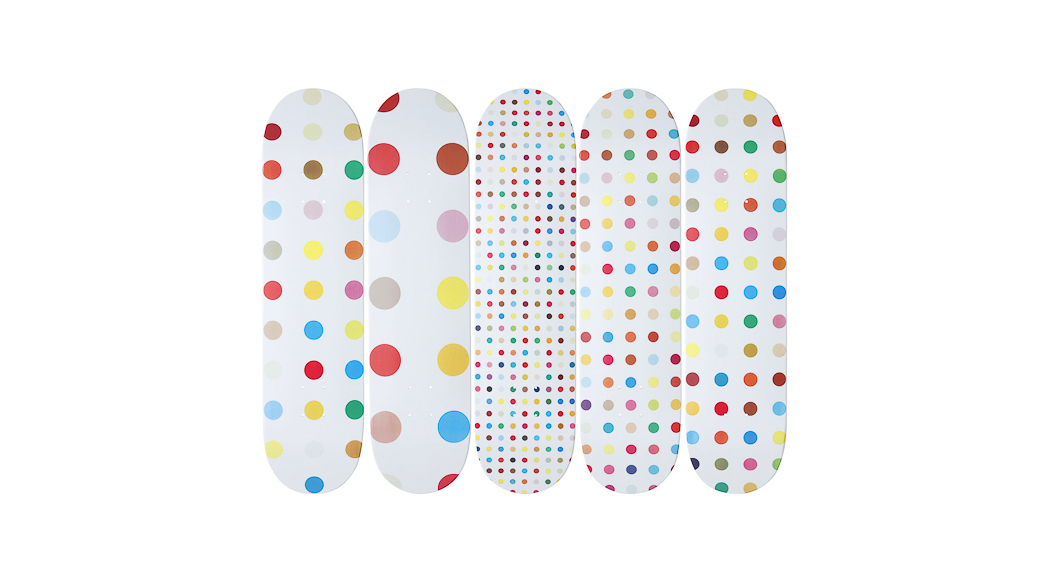 Motion Parka, 2010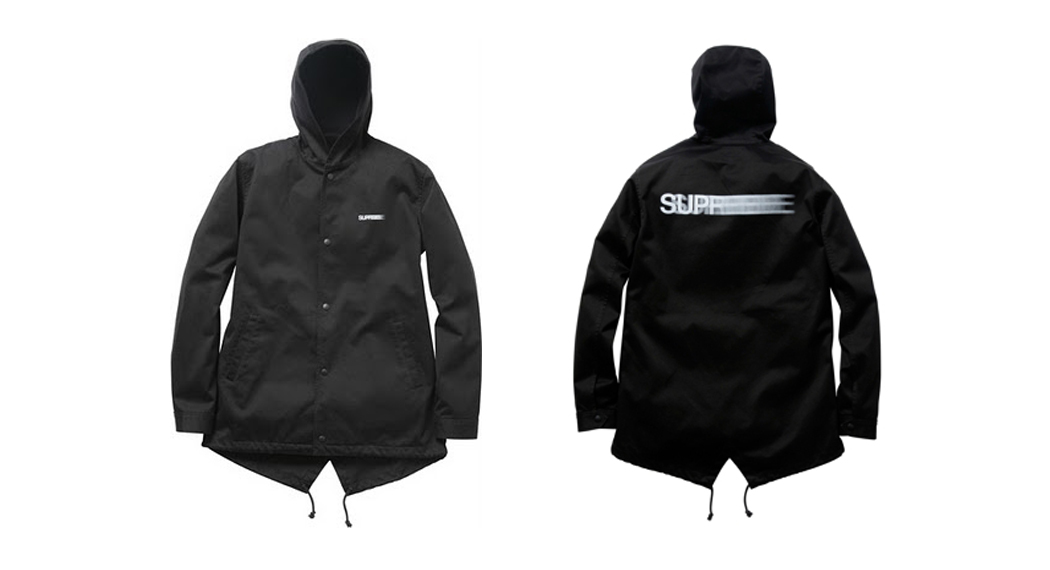 Fuck Em Rug, 2009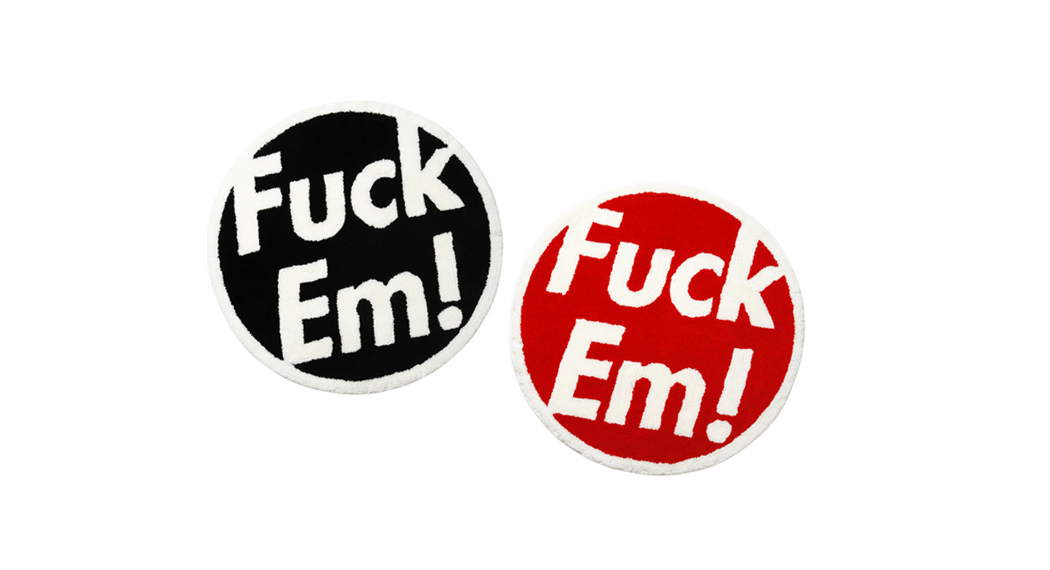 Supreme x Budweiser, 2008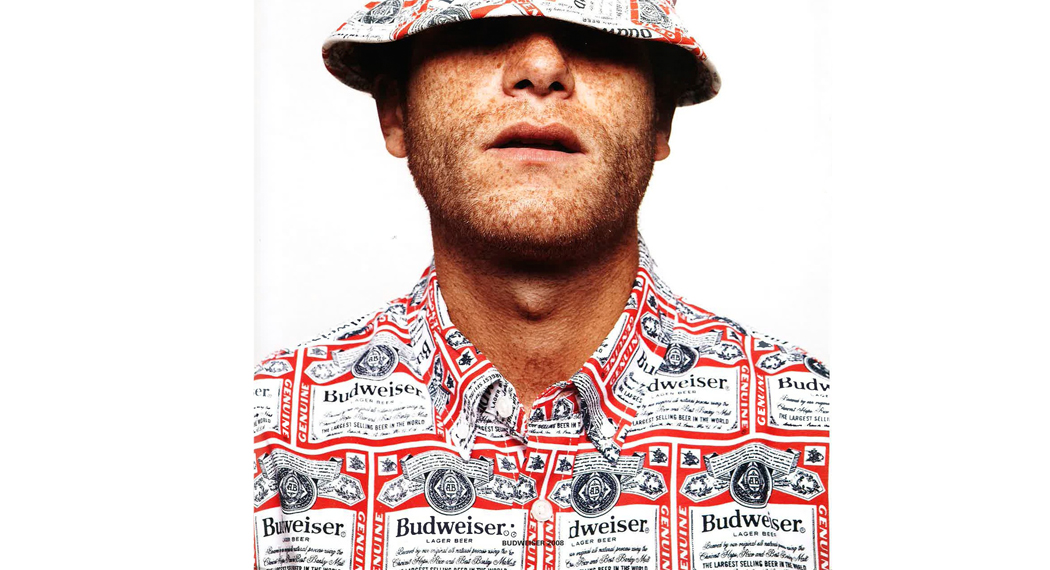 Supreme x visvim, 2008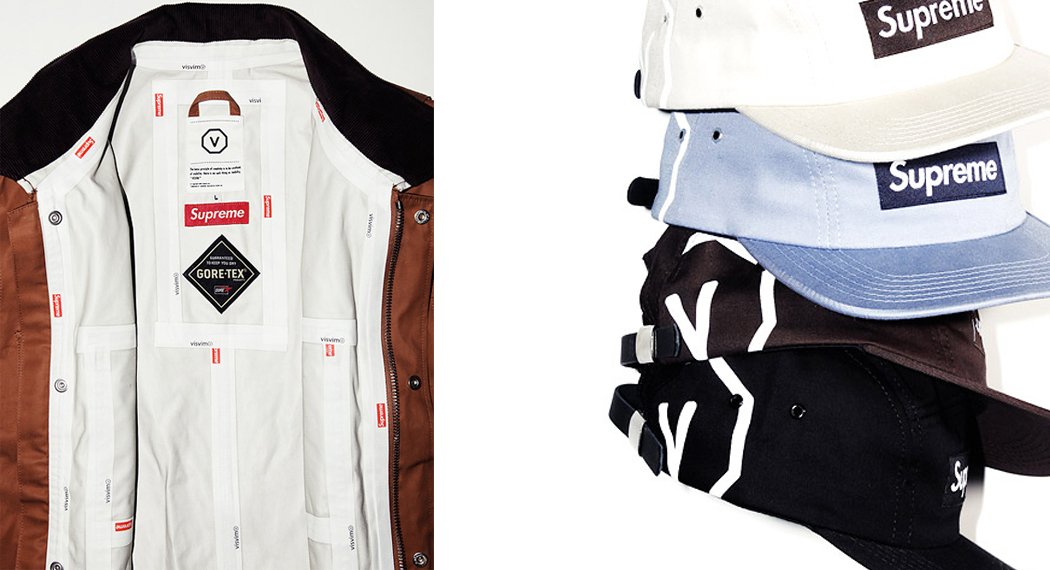 Calendars, 2001-2005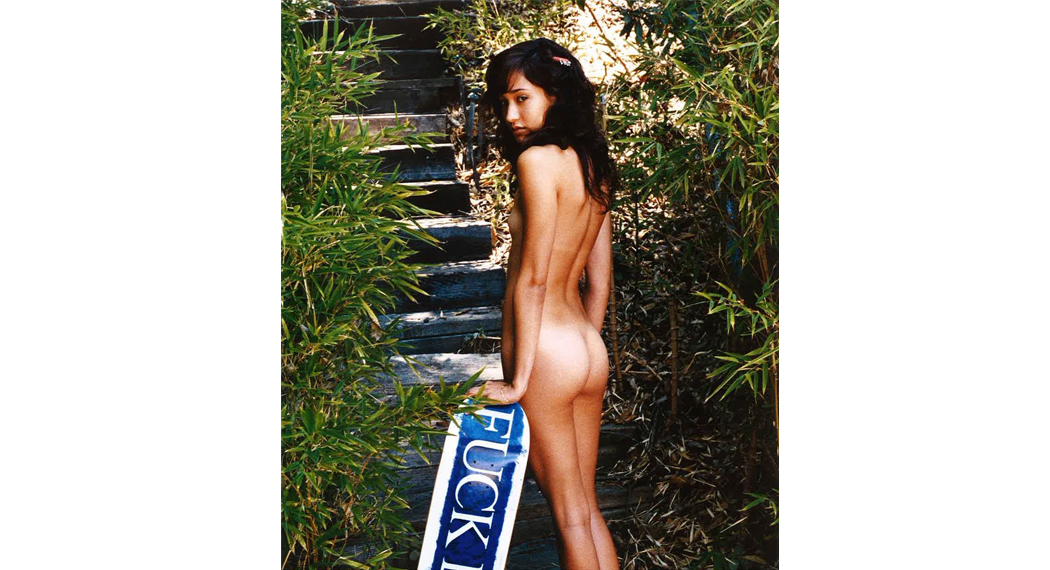 Illegal Business Controls America, 2003/2007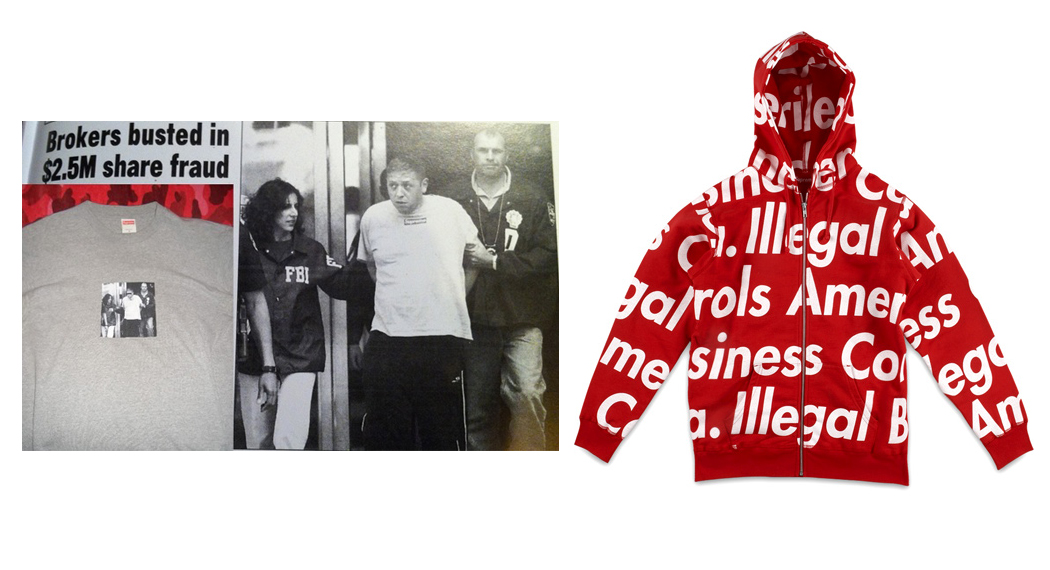 Fuck Bush Sticker, 2005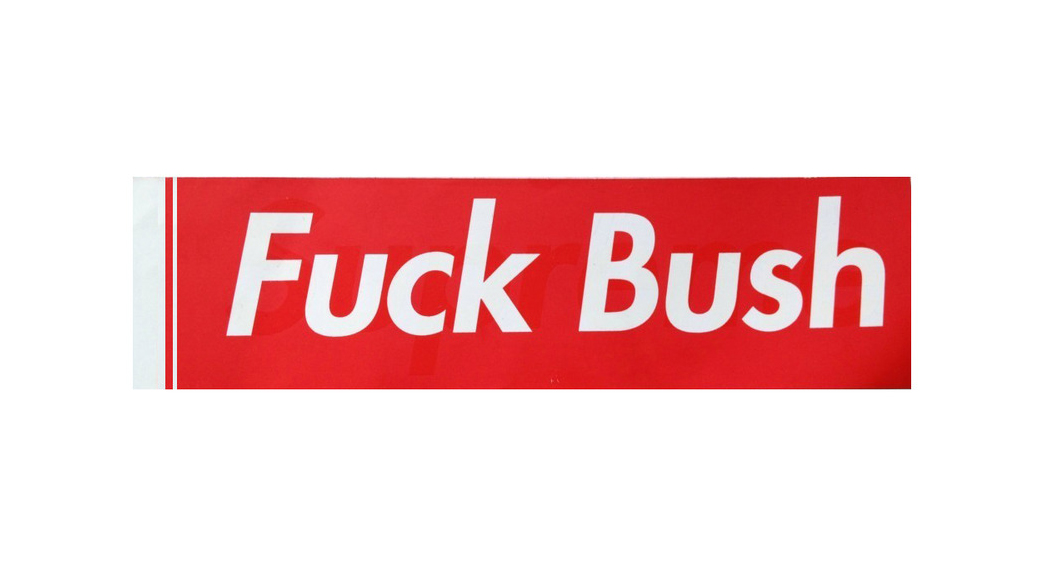 OG Kate Moss Tee, 2004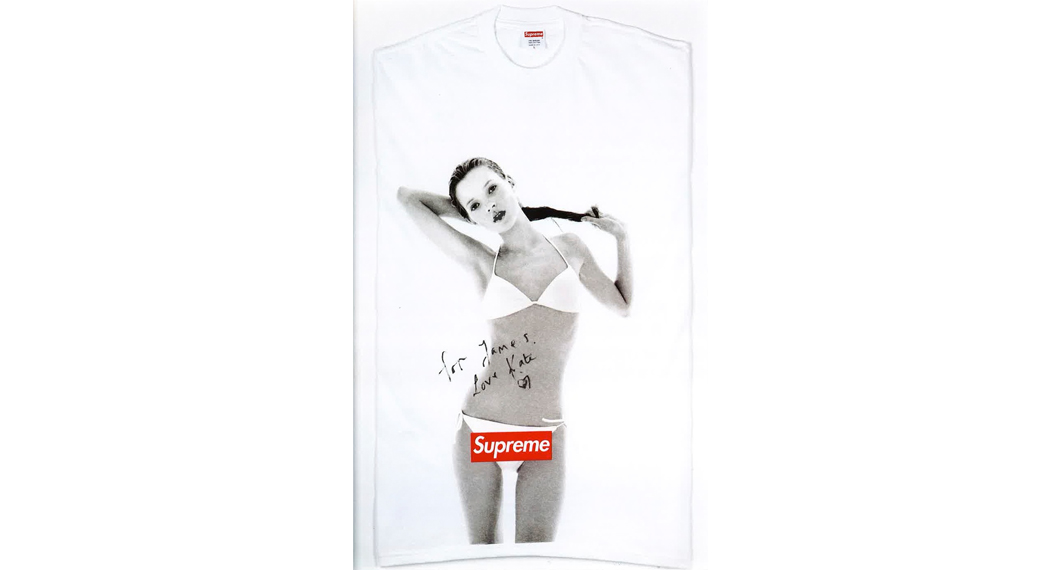 "Louis Vuitton" Skate Deck, 2004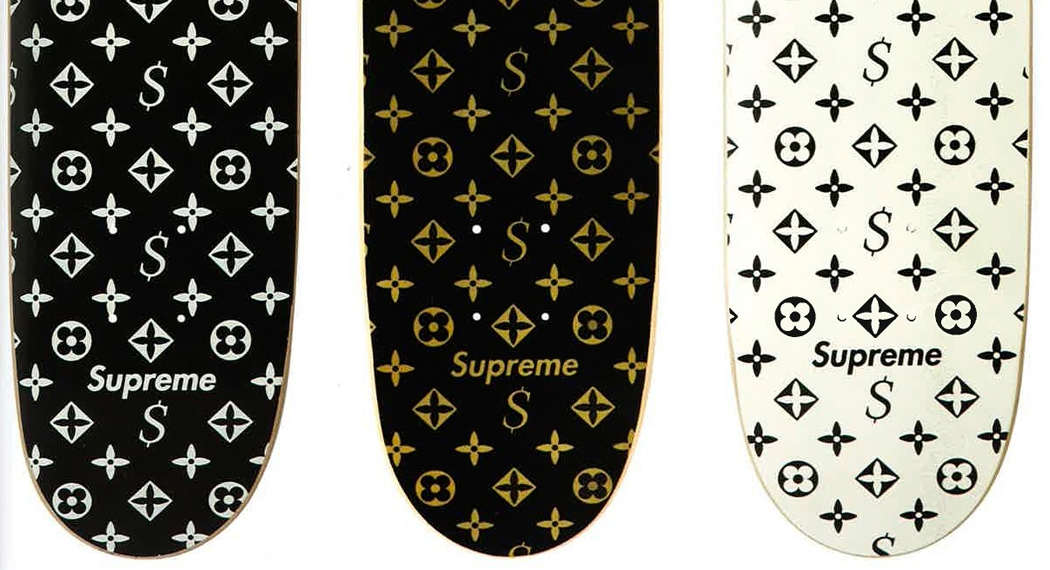 Travis Bickle Tee, 1994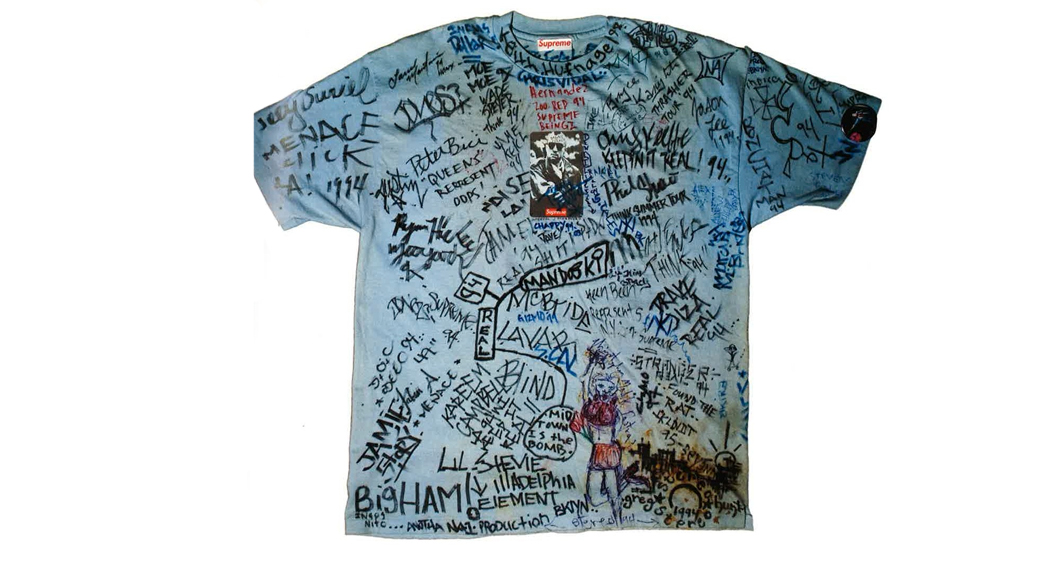 OG Supreme x Nike Dunks, 2002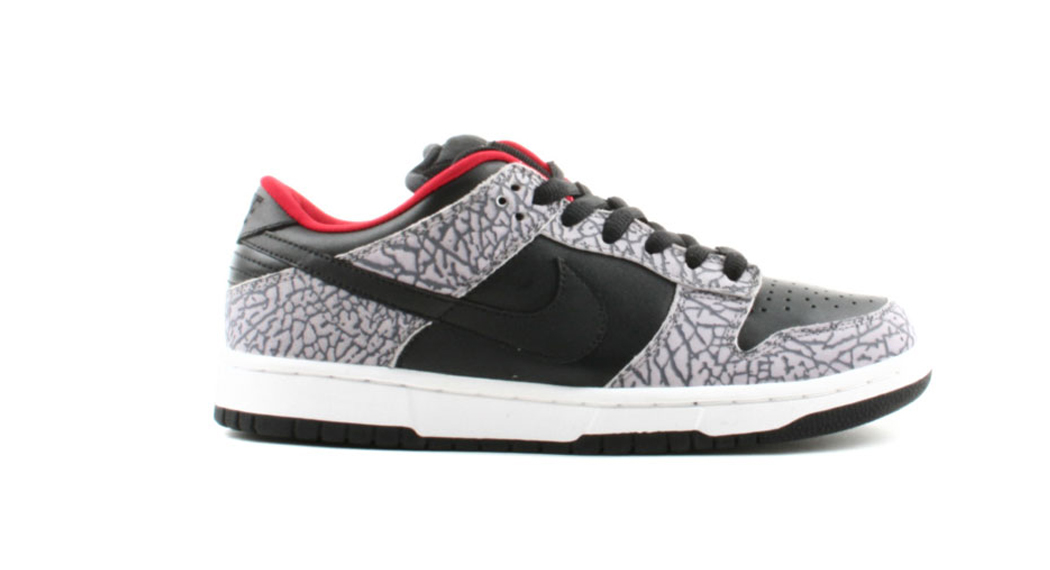 OG Box Logo Apparel, 1994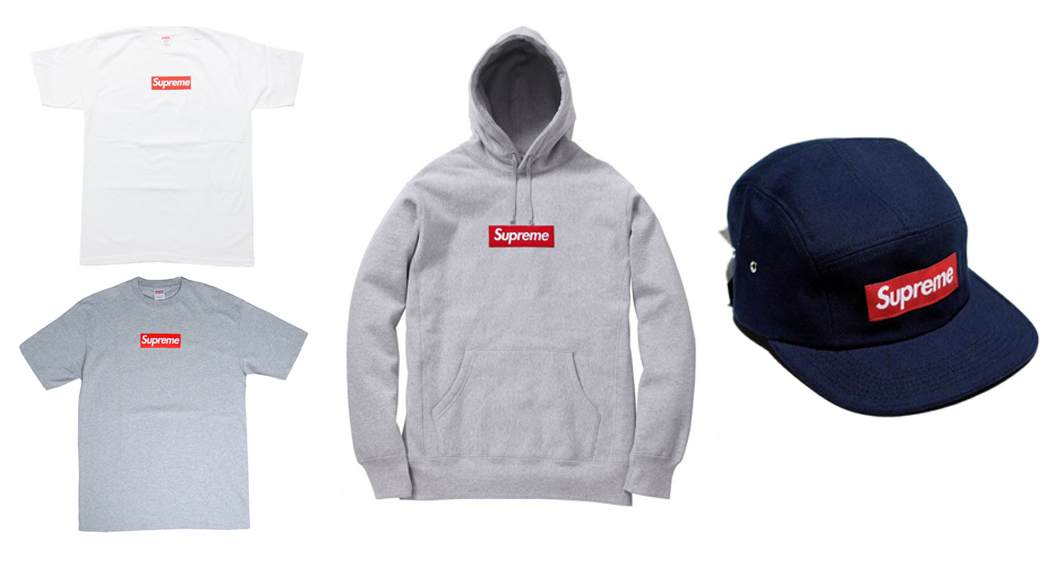 Box Logo Sticker, 1994