Do we need another fashion label from L.A.? Another skate brand? Another designer inspired by '90s-inflected youth culture? Well, technically, no. There are plenty of options on the market already to satisfy all of that. It's also entirely possible, by the way, to get dressed every day pulling from a wardrobe that is blissfully untouched by the influence of today's most dominant style trends. Just look at Drake, or Donald Trump Jr., or the Amish.
But do we want more of those things we already know we love? The answer would seem to be conditional. There's very little merit in re-treads, copycats, and cheap imitations. But, if up-and-coming creative minds behind new ventures are pushing boundaries and offering something new—even if it's simply an interesting take on a well-worn trope—it's hard to argue that there isn't room for them in our closet, too.
The designers behind these five labels all originate from familiar places—including in-house at classic streetwear brands and from within the endlessly inspiring SoCal surf scene—but have emerged with a design sensibility that is uniquely their own. In a world full of lookalikes and mimics, these guys are actually worth your attention.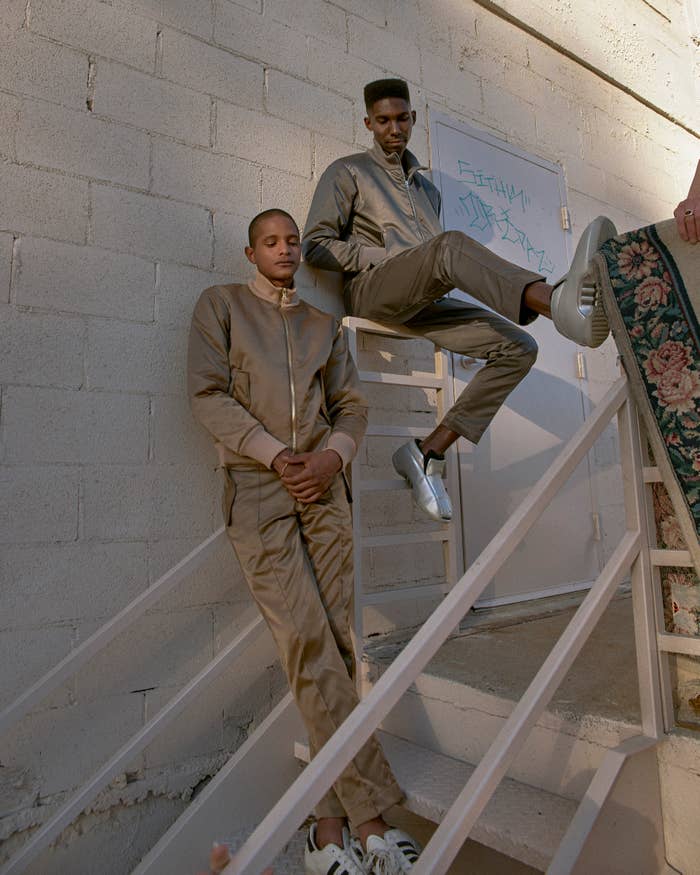 Bristol Los Angeles
Luke Tadashi and Tommy Nowels first met as children playing basketball at a Boys & Girls Club in L.A. Later, they reconnected again toward the end of their high school days. "Both of us felt a natural connection to the intersection of sport—specifically basketball—and fashion," Tadashi says. "We bonded over that, and a few years later decided to convert that interest into a brand." The duo founded Bristol LA in 2014, unveiling their first proper collection last year. The look is largely logo-free, relaxed basics, with a generous fit and fabric that tends to skew toward the textured and cozy. If the basketball influence is easier to see in some pieces—like French Terry sweats that hit just below the knee, for example—than others, that's because they also drew inspiration from the off-court style of NBA icons of their youth. "It was through the fashion of our favorite players—Kobe, T-Mac, Iverson—that we first began to think about the notion of clothing as a means of self-expression," Tadashi explains. "None of this would be happening if it weren't for basketball and our hoop idols."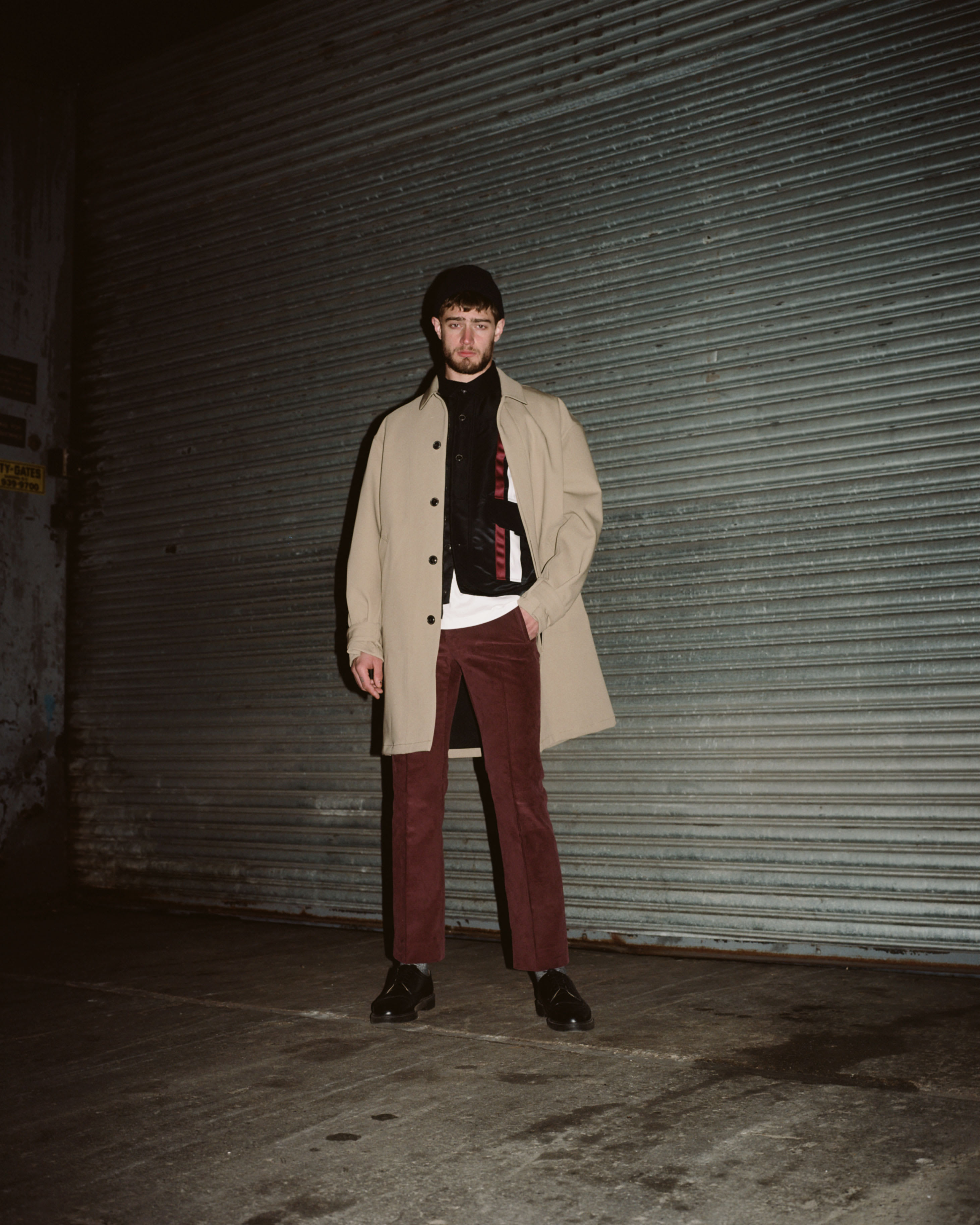 Childs
Robert Childs' professional pedigree is impressive; the FIT alum has held down design director positions at Opening Ceremony, Adam Kimmel, and Thom Browne. So, perhaps it was only a matter of time before he introduced the world to his own, unfiltered vision, as he did with the debut of Childs New York in 2016. His first collection of immaculately tailored, super-clean menswear made it clear that Childs is for guys with sophisticated taste. His designs look like the types of clothes you'd buy a present for yourself after an especially lucrative career move; his outerwear in particular carries an air of "investment piece." His spring collection, stocked at shops like Totokaelo and Odin, manages to introduce some prints and even a graphic T-shirt that increases the fun without sacrificing any of Childs' burgeoning signature refinement.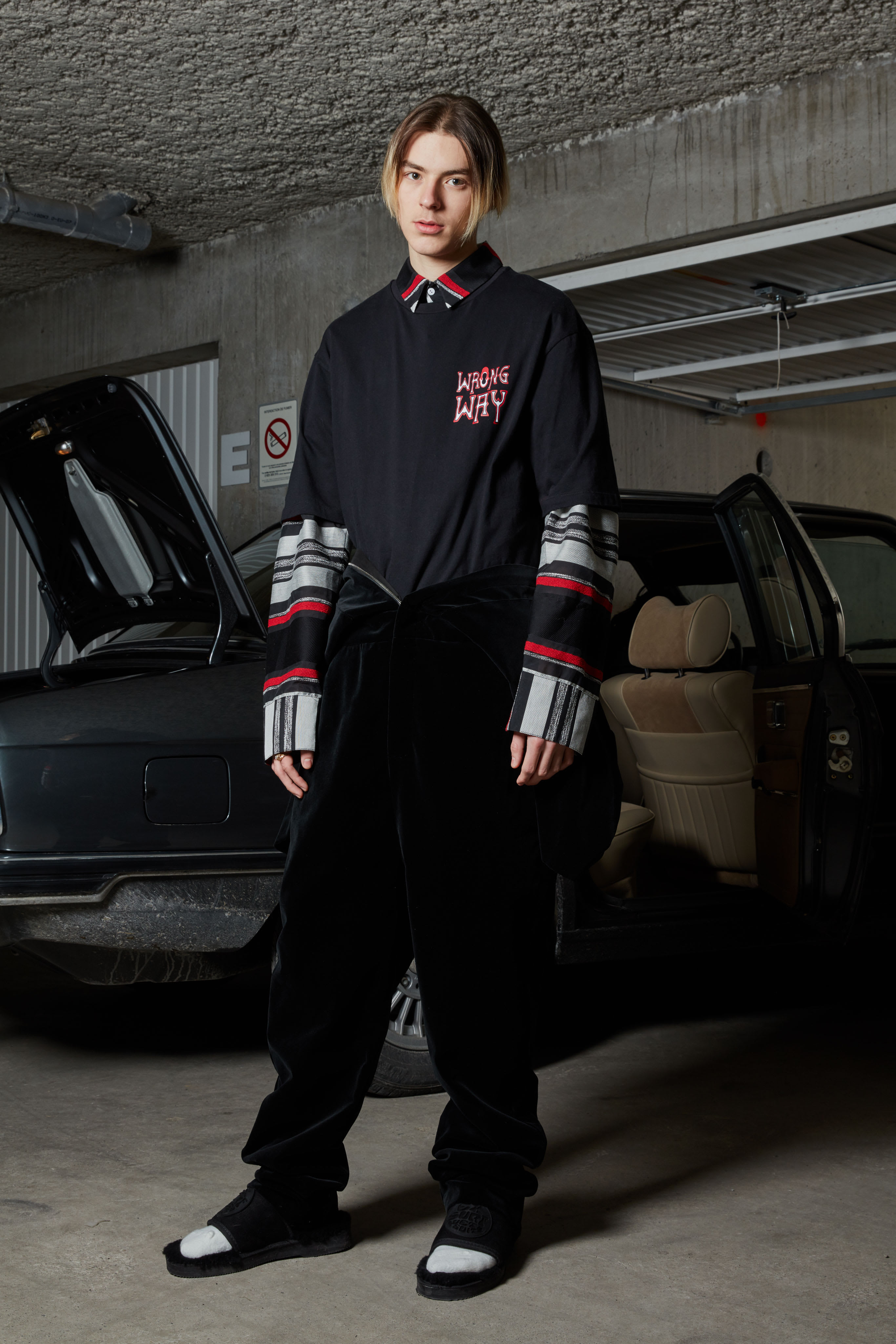 Ex Infinitas
Designer Lukas Vincent doesn't want to deal with grown ups. When asked who the ideal customer is for Ex Infinitas, the label he founded that's been called the Australian answer to Gosha Rubchinskiy and Vetements, his answer is simple: "A guy or girl who is the eternal 17 year-old version of themselves." Vincent—himself a youthful 34-year-old—designs clothes that speak directly to a high-low aesthetic. "In Australia, surfing has rarely, if ever, informed local, high-end fashion," he says. He's remedied that with hoodies and robes that reference the bum-around young surfers he knew in the beach town where he grew up, done over in luxury fabrics sourced from Italy. Lookbook images, shot by Kanye West collaborator Fabien Montique, appealingly capture the extravagance of dressing like a moneyed burn-out. For his upcoming Fall 2017 collection, Vincent shifted his gaze from the ocean to the mountains, inspired by the wake-and-bake vibes of teen snowboarders. "The origin of surfwear is subcultural and stitched to an alternative lifestyle," he says. "Creatively, there are endless aspects to explore and weave together."
Ignored Prayers
Former HUF creative director Scott Tepper's new foray into streetwear may be succeeding in spite of itself. "Ignored Prayers started really as a joke amongst friends living on opposite coasts," Tepper says. "It was just some shit for us." What began some nine years ago as a simple website meant to share art, music, and "extremely obscure cultural references," has now grown into a brand that's stocked at Dover Street Market and Union Los Angeles, both noted breeding grounds for many labels that have gone on to become the Next Big Thing. Many Ignored Prayers T-shirts, hoodies, and caps are streaked with graphics and gothic lettering inspired by, Tepper says, a mix of travel, ADHD, and his habit of hoarding books, magazines, and spray paint. The look is decisively of-the-moment and lends itself well to the possibility of continued growth—if Tepper feels like it. "We are not thirsty to expand," he says. "[We] just want to have fun with it and make cool stuff with our friends."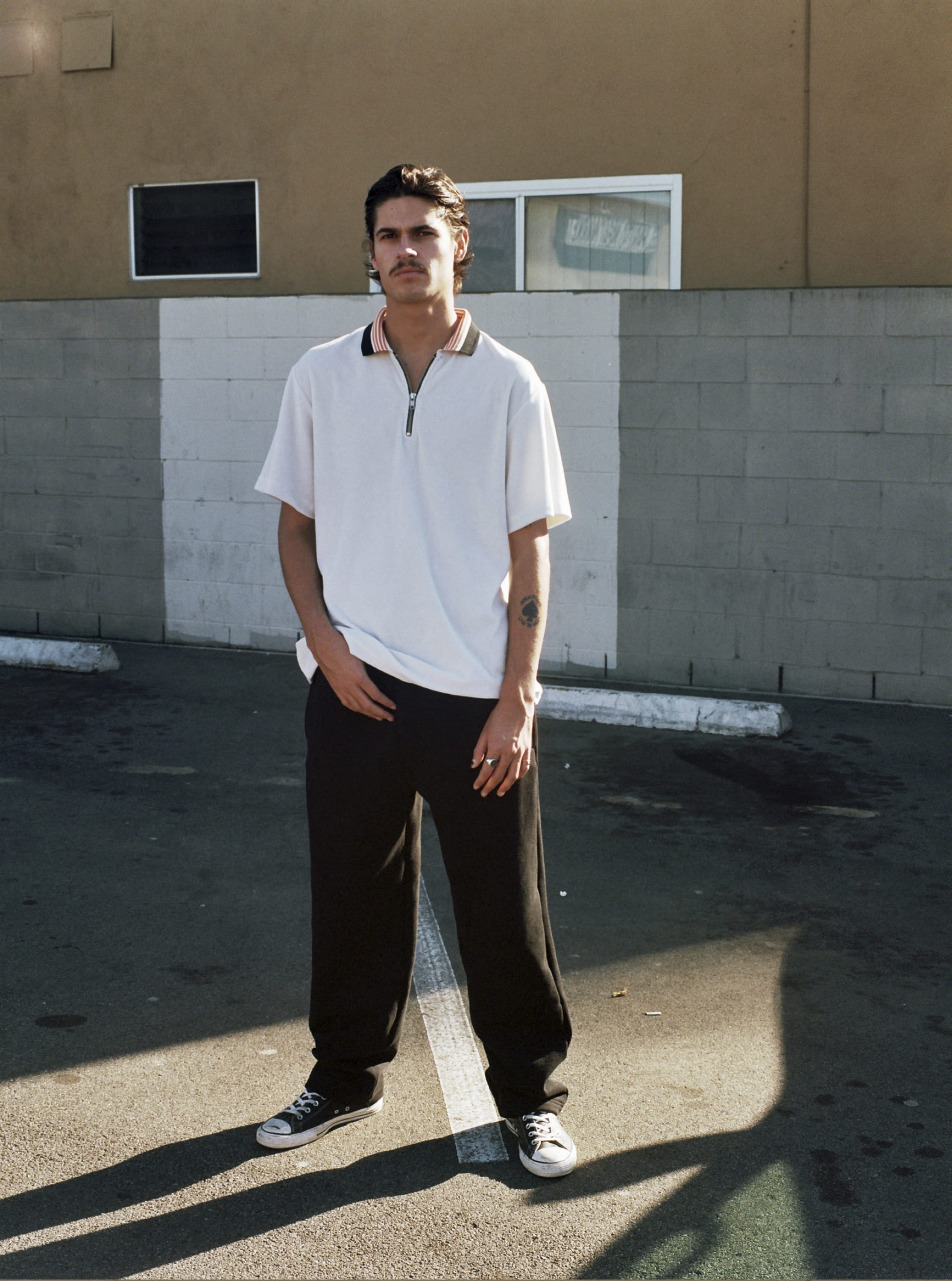 Noon Goons
Kurt Narmore, co-founder of L.A.'s Noon Goons, is very clear about what separates his brand from other SoCal surf-infused labels: "Our style," he says. Launched to the public officially in 2016, Noon Goons' offering includes the requisite plaid shirts and hoodies, but ups the style quotient with striped, zippered polos, vintage-looking, colorblocked pullovers, and straight-leg, pleated chinos cropped just high enough to give your expertly broken-in Vans some extra room to shine. Those flourishes have already landed the brand a coveted spot on the roster at tastemaking retailers like Selfridges and SSENSE. At the moment, Narmore is focused on yet-to-be-announced collaborations he hopes will continue to amplify the brand's global reach. But he's not looking to escape the West Coast anytime soon. "Noon Goons is an expression of our lifestyle here in L.A.," he says. "There is no place I'd rather be."