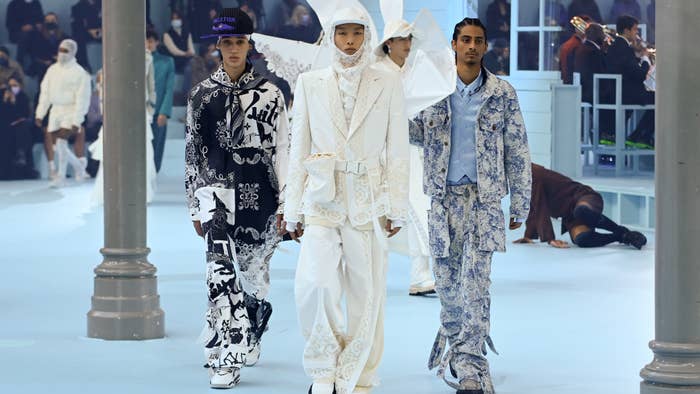 Virgil Abloh's last outing for Louis Vuitton was his eighth show. That number took on a deeper meaning in light of his death last year. The number eight, on its side, is the infinity symbol, which is defined as "a concept describing something endless, larger than any number."
Abloh's fall 2022 Louis Vuitton collection was a testament to his everlasting spirit that will live on through his work. Named the Louis Dreamhouse, the show felt imaginary. Each guest sat on pillows, and the set included a large bed, an orchestra seated at a long dining table, and other uncanny structures. Dancers fell from a staircase onto a hidden trampoline and bounced back up to land exactly where they started. Others walked in reverse and contorted their bodies while sliding on the floor. Everything felt light, easy, and dream-like. Limitless. 
The clothes built on house codes Abloh's established over the years, including beautifully crafted varsity jackets, sharp tailoring in interesting shapes, and sportswear like parkas and bomber jackets filtered through Abloh's lens. With this show Abloh wanted us to reconsider what we see when a man wears a suit versus a hoodie. For Abloh it's all the same and categorizations are useless. The show served as a beautiful end note to Abloh's time at Louis Vuitton but also a symbol of the possibilities he created for the future. 
Abloh is known for creating pieces of work that are chock full of varied references. Here's a breakdown of some important elements from his final show.
Art References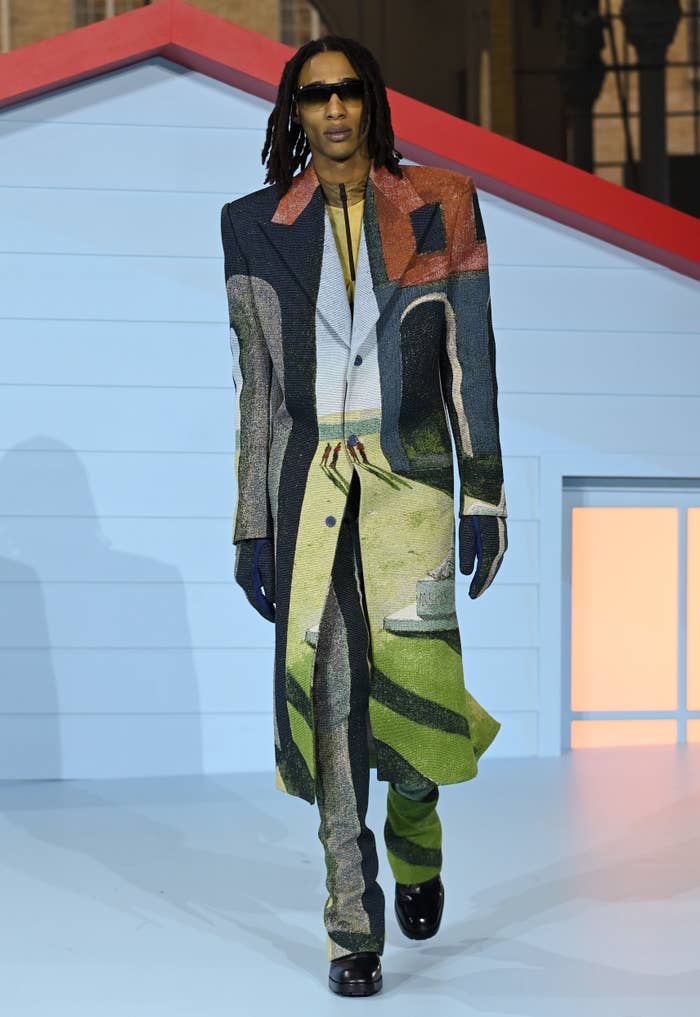 Soundtrack by Tyler, The Creator and Benji B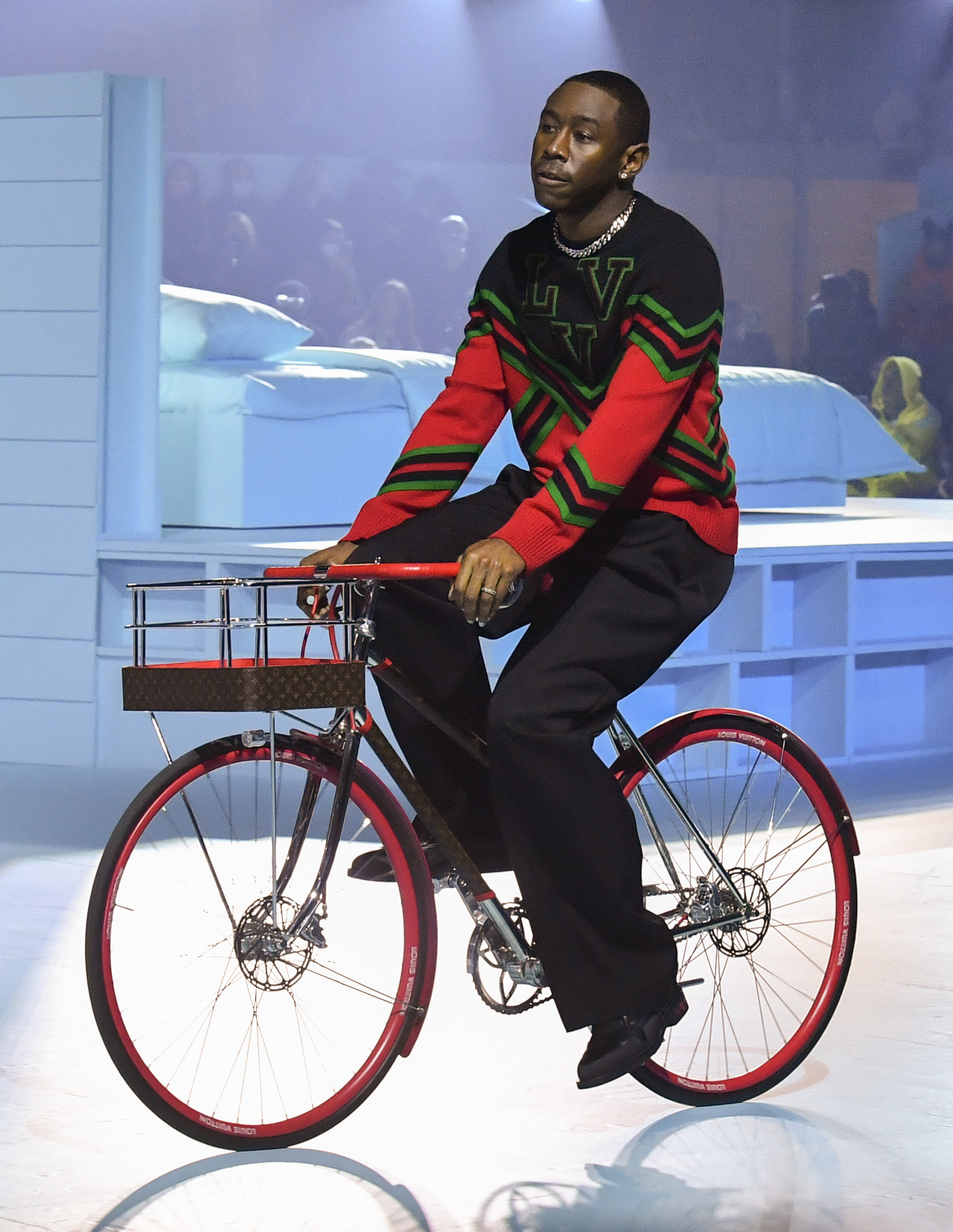 Before the show opened, a short film set the scene. It featured Mustafa the Poet, wearing a royal purple Louis Vuitton set walking through a fantasy-esque house on top of a hill while narrating a poem about dreams and imagination. "When your imagination is a pulse, this sort of sparkle is formed. It lets you make things happen as long as you believe it will," you hear Mustafa say as he explores a house full of different wonders: someone watering clouds, another gentleman typing on a mini typewriter, and outside a gentleman flying a jellyfish instead of a kite. It was a moving poem that spoke to Virgil's legacy, impact, and ability to transcend. "The sparkle doesn't belong to any of us, when it's all over and our time is no longer, we leave it behind for others to seek their own dreams," Mustafa said. —Aria Hughes
The Set by Playlab
Sneakers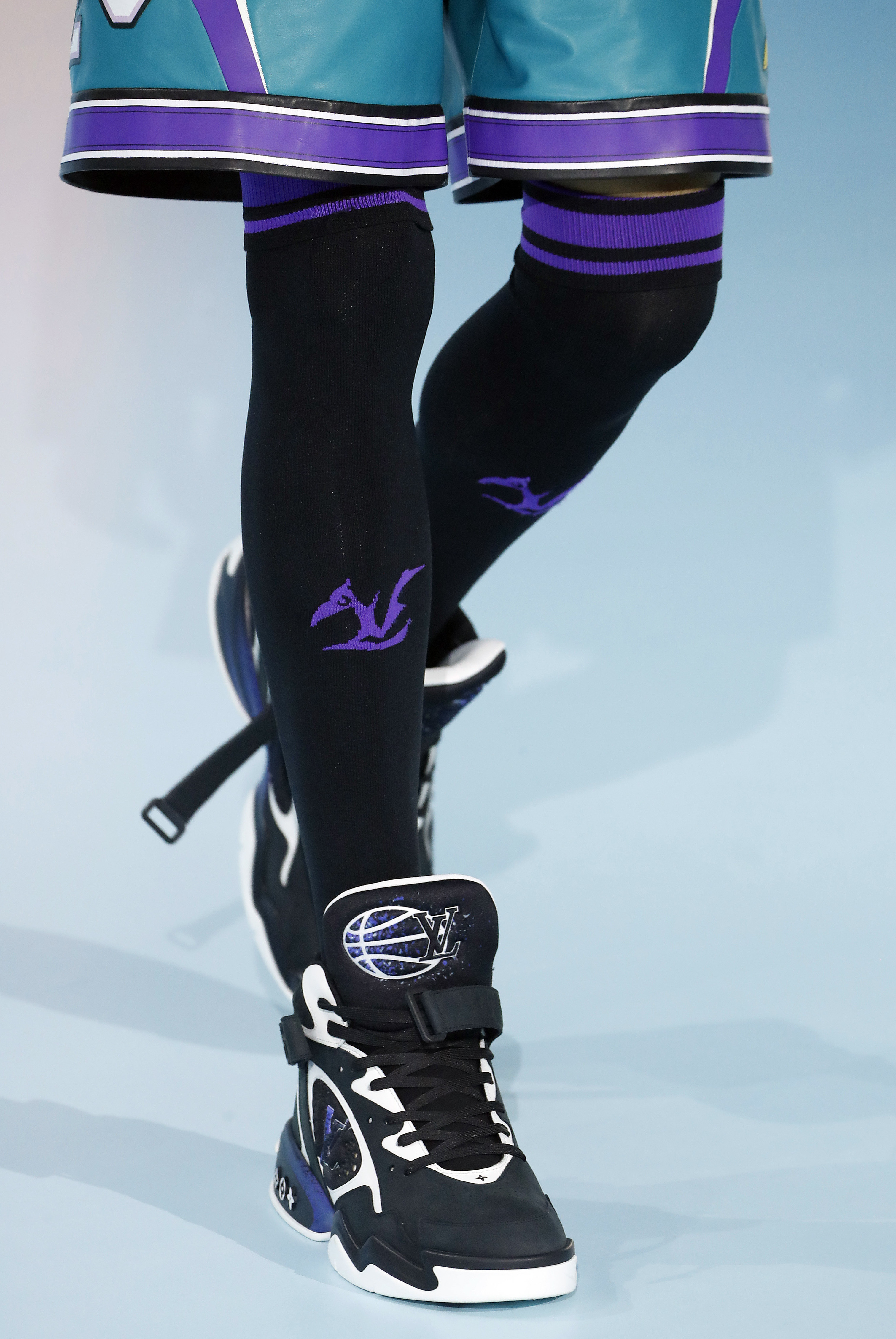 Luggage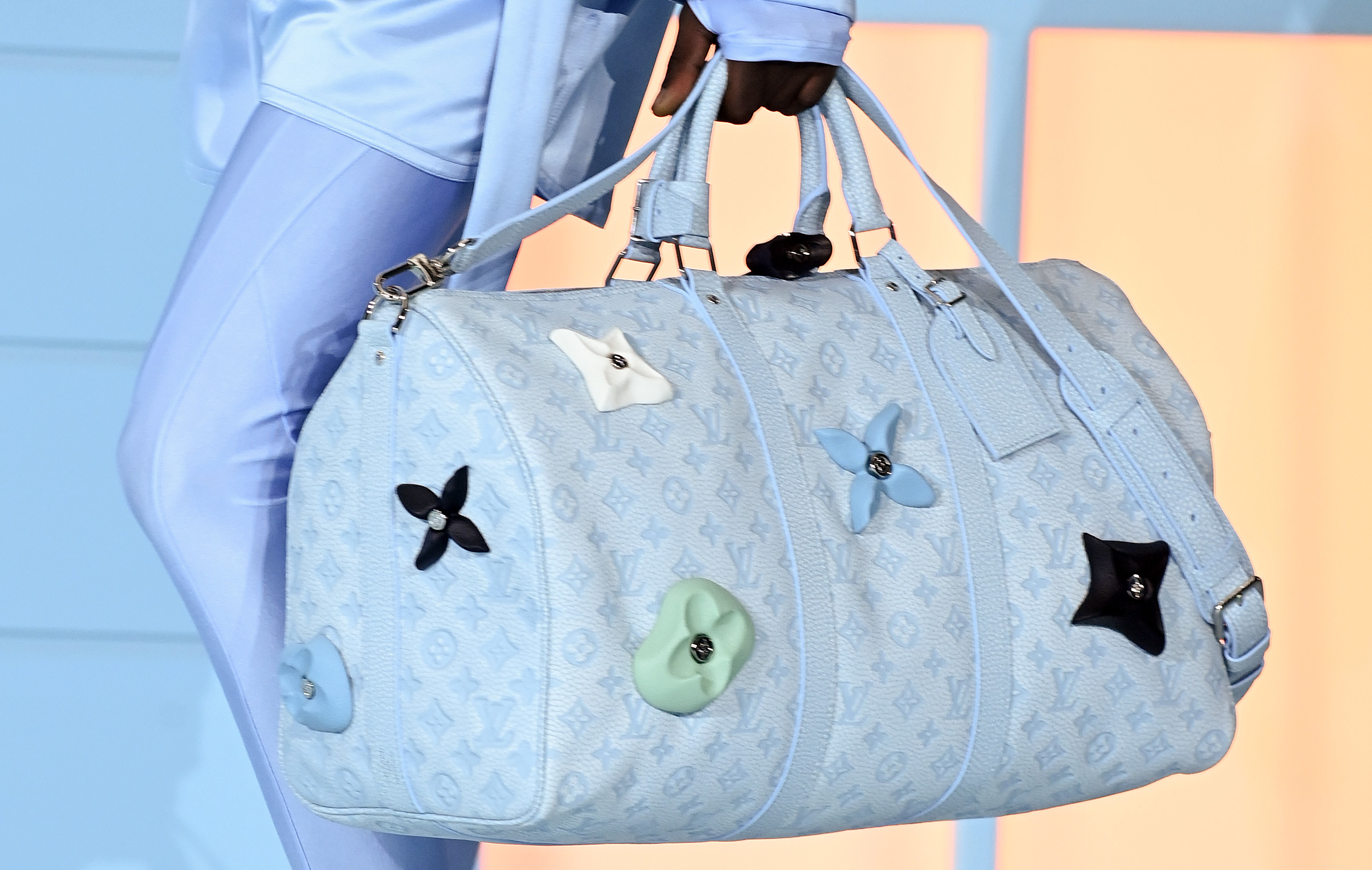 Headwear