Here's a Look at New Migos 'Culture 2' Merch
Bloomingdale's unveiled 'Culture 2' merch as a part of its new 'Music Is Universal' installation.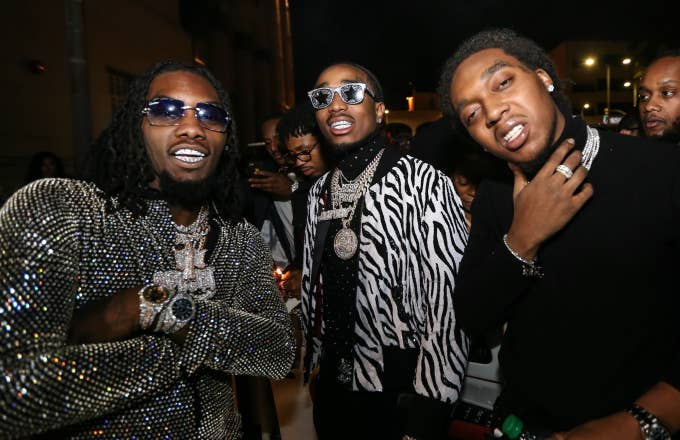 Getty
Image via Getty/Thaddaeus McAdams/Getty Images)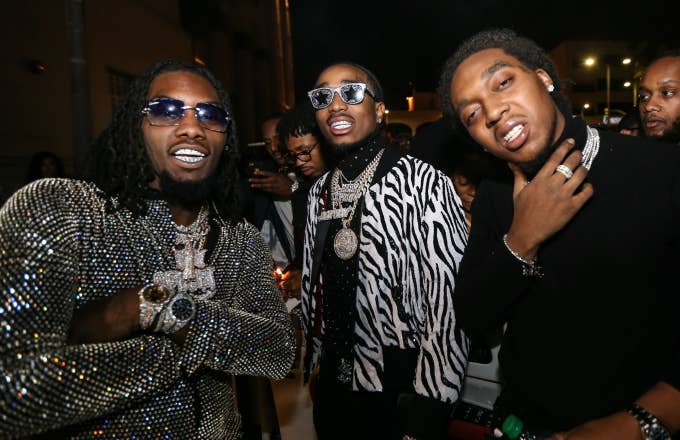 Migos' follow-up to the wildly successful 2017 album Culture is coming soon, and on Friday official Culture 2 merch was unveiled at select Bloomingdale's locations ahead of the highly-anticipated release. 
The album, reportedly dropping later this month, now has some fresh new merch to go along with it. The selection includes an orange hoodie and white T-shirt that each sport their own unique graphics. The orange hoodie includes a small tiger head with "Culture II" script underneath on the front and a large matching graphic on the back. The T-shirt utilizes different imagery, but keeps the same tiger theme. The front features a rose on the left chest, while the back graphic displays two tigers surrounding a rose bud and spider web. "Migos" script arches over the busy graphic.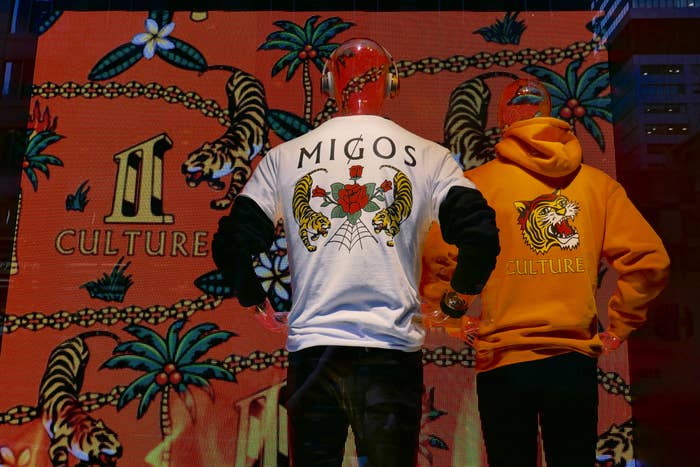 The graphics resemble traditional tattoo imagery, but a more likely inspiration could be the animal embroidered garments frequently seen draped all over the rap trio by Italian fashion house Gucci. 
Both the hoodie and T-shirt are included within the retailer's "MUSIC IS UNIVERSAL" pop-up space in conjunction with Universal Music Group, Bravado, and American Airlines. The concert-inspired space features T-shirts, bomber jackets, hats, and hoodies for Universal artists like Bob Marley, The Rolling Stones, Nicki Minaj, Amy Winehouse, and more. The drop date for the Migos merch is TBD, and expect more pieces to be unveiled soon.
In regards to Migos' latest album, Quavo tweeted out an update on the process last week saying he was mixing Culture 2. The original Culture dropped Jan. 27 of last year. Hopefully, the sequel gets delivered to celebrate its one year anniversary.