Joe Perez Spent Eight Years Working for Kanye West and Now He's Revealing His Donda Archive. Here's Why.
Joe Perez was the lead art director for Kanye West's Donda for eight years. Now he's showing his archive on Instagram. Here's why.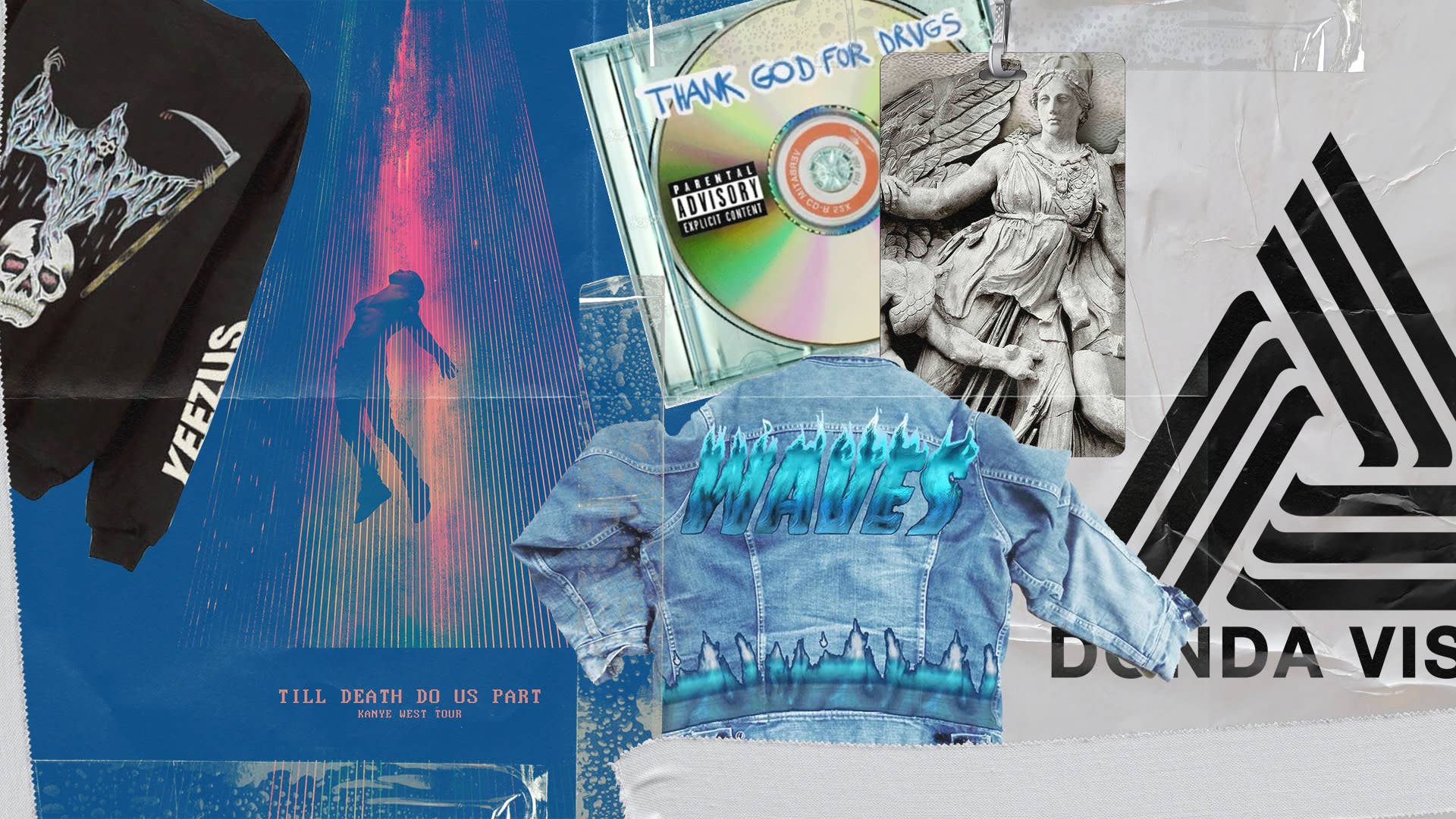 Complex Original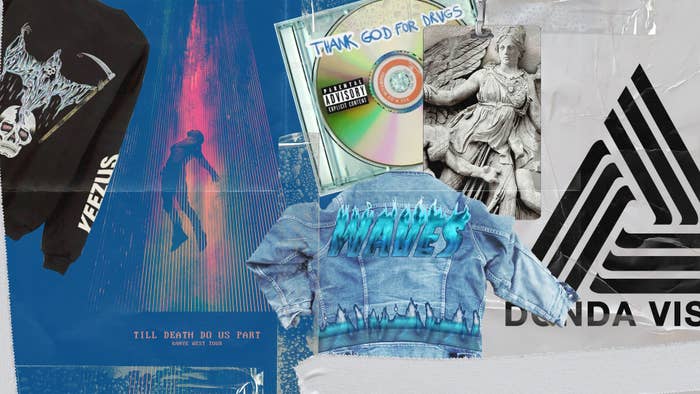 On January 1, former Donda lead art director Joe Perez launched @opt_archive, an Instagram page that will showcase his robust archive of design work that's never been seen by the public.
Given his role at Donda, Kanye West's now-defunct creative agency, which Perez referred to as the "Beatles of creative," the Instagram page showcases mostly West's projects spanning from 2011 to 2016. Just 15 days into 2020, and Perez has already given fans a peek at the original concept for Thank God for Drugs, which would later become Yeezus, animated concept art for Swish before it became The Life of Pablo, and even a handful of promo pieces for guys like Pusha T and Big Sean that never made it to the masses.
Perez says he wants to keep the account's followers guessing. One day he'll post concept art for a Yeezus tour poster. The next it could be merch designs for King Push. He's also giving insight in the comments as well, occasionally using the platform to answer additional questions from fans about the work. 
"It keeps the viewers engaged because I could just stay on one project, say the King Push cover, and post a cover a day from one project for a year and a half," he tells Complex. "It makes the most sense to jump around."
He's also making sure to credit the rest of the Donda team. Names like Virgil Abloh, Jerry Lorenzo, and Heron Preston will show up in captions due to their involvement. Since 2013, another consistent collaborator has been Jenna Marsh, a creative director and photographer who has worked with everyone from West to Beyonce alongside Perez.
Perez says his archive features 167,900 unique files ranging from cover art and tour merch ideas to backstage passes and posters. We got a chance to sit down with Perez to discuss why now was the right time to show everyone his archive, his memories of working with the Donda team and West for eight years, what he thinks of Abloh proclaiming "streetwear is dead," and more. 
Check out our full interview below.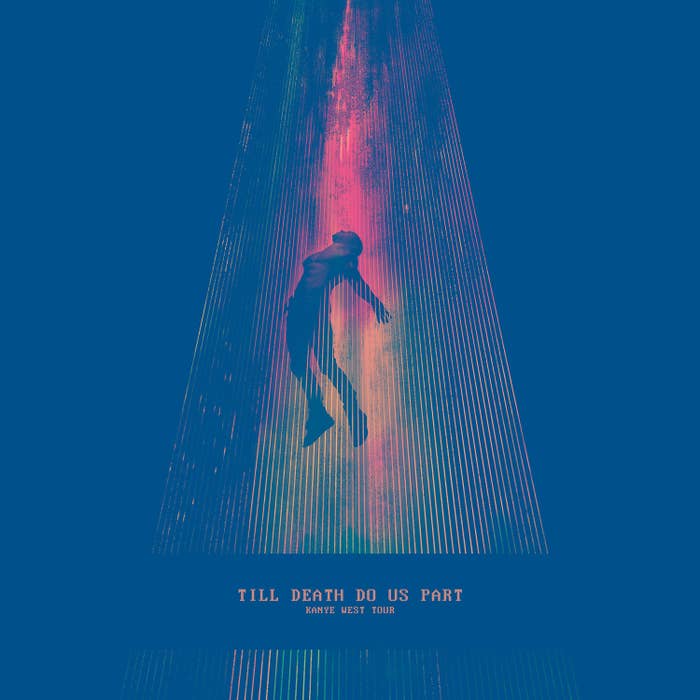 Why start this page in 2020? What made you think now is the right time?
I guess it was a culmination of a few things. Not just how long I've been away from the work, but a lot of the work I'm posting is from 2011 to 2016. I feel like there's been enough time where I could internally digest it. I forgot about a lot of the work I've done because most of it was done in the wee hours of the morning and I was half asleep. Those are the kind of calls that you get from Kanye.
I forgot about a lot of the work I've done because most of it was done in the wee hours of the morning and I was half asleep. Those are the kind of calls that you get from Kanye.
It was a little bit of nostalgia, me wanting to go back and just review everything I've done and internalize it. At the same time, I feel like there was such an amazing process that went on internally within Donda, with Kanye, Virgil, Heron, Nate, Justin Saunders, and myself. I felt like that kind of formula, I missed it a little bit, so I wanted to get that process out and show people just not only how many options we went through, but it's just like the initial ideas that led us to what the output was that everybody saw as a final.
Did it have anything to do with the decade wrapping? Were you like, "Let me see what I was up to?" 
Yeah. It was a big reason. A massive reason behind it. It was just taking that whole 10 years. I started in 2011. I mean, I worked for Kanye in 2008, but didn't really start slowly designing until 2010. I felt like there was a good 10 years of progression of just my personal journey. Also Kanye's personal journey that behind the scenes really nobody got to see except me. I want everybody else to have that same experience and learn from it if possible.
The bio says 150,000+ files...
167,900 exactly.
And you're posting one per day. Why not just do as much as you can all at once and get it out there. Is there an end game?
You're going to ruin it for everybody, man. [laughs] No, it's going to pick up steam. I mean, one a day for 167,000 days, I did the math, is 427 years. Even if I did multiple slides, I'd still be at 40 to 50 years. There's going to be more posts daily. You're seeing one [a day] now. There might be two or three when it really starts to pick up, multiple slides, we can do 10 slides for each post.
I think from there, people are going to get a good scope of just the gravity and how much we actually produce behind the scenes, which is insane, you know? That's just [my work]. That's not Nate's or Heron's or Virgil's or Justin Saunders' personal stuff. That's just one person. I was the designer, so I definitely did most of the bulk of the mockups and the designs. Those guys have their own archives. I don't even know what that looks like. If you total everything, you'd probably be like ...
Millions.
I don't know in the millions, but it'd be pretty close.
When you look at Kanye's career especially, you can break it down into specific eras and it shows you where he was. This era specifically, Yeezus to MBDTF, fans obsess over it. Obviously, you were such a big part of the visual side of that, which is what sticks in a lot of people's heads. Do you hold a sense of pride in that, that you were such a figure behind the scenes during that time?
Yeah, there's always going to be a little bit like, "Hey I did that." It's cool. I'm happy I could rise to the level. I think that's the pride part of it. It's not like I'm overly proud of what I did, but I think it was just more cool to be a part of that blossoming Kanye, Virgil language and process, which is now what you see Virgil doing with Louis Vuitton or you see Kanye doing with Adidas.
They're working towards something that they saw as just a bigger project, you know? It was a never ending one. Hence why we have so many options. We just keep going and going because really, art is subjective. It's like, when does it really start? When is it really finished? Yeah. I just look at that whole era as just, I'm really happy to have been a part of it and I'm honored and it's just like, yeah, I guess you could say I'm a little bit proud of it. I was just more happy to work with those guys.
When you look back at the archive, is there something you wish was actually produced?
Yeah, there's always going to be a bunch of options where you go through the folders and it's like "round 20," "round 30," and then it's like "final," "final final," "fuck my life final," you know? [laughs] When you start getting to those high 20s into the finals, you're just like, well this feels really good and then really, when you have somebody like a Virgil or a Kanye above you, it's like, obviously there's going to be tweaks and it's just a chain of command.
It's like sometimes you can't do anything about it. But yeah, as a designer, you're always going to have your personal favorites and you try to throw as much of yourself in there as possible. But the ultimate end goal is to serve your clients and who's above you and they have the ultimate vision. I feel like everything we put out was over 100 percent, so I can't be anything but happy with everything.
When you look at the final products, do you have a personal favorite?
Yeah. I keep going back to Cruel Summer, not only because it was my first project, but out of all of them, I think I pushed myself as an art director, Kanye pushed me further than anybody had ever pushed me in my life. Within the span of four months, I was able to condense basically about two to three years worth of design school, which helped me immensely for other projects. I don't know how many YouTube tutorials I ran that I didn't know what to do because we carved shit out of stone. Yeah, I would say that one was the biggest learning process for me.
I imagine Kanye can be a challenging person to work with just because of all of his creativity. What was that like for you as that person who had to answer those calls, like you said, that could come at any hour of the day?
Yeah, they came whenever. Didn't matter what time. He was one of those charismatic kind of leaders that would wake up everyday and have a better idea, which is great. I mean, that's a good problem to have. It's like, there's a lot of people helming a ship and they're like, "I don't know. I don't know what to do." They don't have any ideas and you're picking up the slack a little bit. But with him, he had so many ideas. We didn't know how to tackle them all and they just weren't small ideas. With Donda, he wanted to combine this world. He wanted every artist in the world to work together to solve all our problems, make the world more beautiful, which is a great problem to solve. But obviously the structure of that and the logistics is insane.
Getting back to the question, yeah, I felt like it was a good problem and for the most part it helped us produce a better product and didn't hinder us in any way. Honestly, that's why we all loved working for him. I mean, he brought that excitement and he brought the energy everyday and you can't really say that about so many other jobs. But yeah, it's like the process was different for every project we worked on and that was another huge factor that just kept me interested and engaged and growing as a designer.
From a fan's perspective, the allure of the IG page is that it's like peek behind the curtain into that process. Did it cross your mind ever that it shouldn't be seen? 
Yeah. There is always going to be those questions involved in that. But I think when you show one or two of them out of context, then yeah, I could see why people would get upset. But I think if you handle it in a way of reference, and structure, and showcase just the work that people have seen and the process and how much work actually went into it and give credit where credit's due across the board. But no, there's nothing there that I'm concerned or worried about, but I feel like I'm doing it justice and this is the way it should be shown.
I saw a lot of people were surprised to see that the former title of Yeezus was Thank God for Drugs. Did you expect that one to catch people's attention?
Personally, I didn't realize the timing and what else he said for his past album that he just released, Jesus is King. I think the timing was a little interesting there. But looking back at a lot of the working titles for the albums, I think we all go into a space when we're trying to title our work and we're sometimes looking for a provocative title. It doesn't mean it's going to stick, but at least there's a germ there of an attitude or personality that's later going to develop into something else. I think it was an extreme statement. Yeezus is also an extreme statement saying that he is Jesus. That's the germ of the idea. I think people read into it a lot more than they should and that's why there's the headline explosion. People always want to make a big story out of something that's just like, "hey, maybe we just call it this." All of a sudden, it has a deeper meaning. I'm just letting you know now, it has as deep a meaning as you want it to be. I wouldn't look that deep.
You don't work with Kanye anymore at the same level, but do you still keep in touch with him?
I went to the Pablo show and I was backstage and I talked to him a little bit. He's doing his own thing and I've worked for him for eight years, so it's just like once in a while I'll email him and see how he's doing and get a response. That's really what it is these days. I feel really proud about what I did during that era and what I accomplished with that amazing team. Now I'm doing my own thing in my own studio.
When you look back at Donda and who was really involved and what that really encapsulated, it's a very special thing. Removed from it for a few years at this point, what are your thoughts on Donda?
You take a step back and you realize, 'wow, I'm in a special moment in time with a very special team.' It wasn't until years later, after I left, I was just like, 'Oh shit. That was the Beatles for a moment.' Kanye wanted all of these major artists, including us, but everybody stepped up to their game to get to that level. It was like the Beatles of creative and music at that time.
You take a step back and you realize, 'wow, I'm in a special moment in time with a very special team.' It wasn't until years later, after I left, I was just like, 'Oh shit. That was the Beatles for a moment.'
It influenced me personally and professionally. It's like an art degree, because I got to see all these different people come together and each one of them had a different process. Like Heron came from Nike and advertising, so he knew how to craft a story through an ad. Virgil had more of an architecture background and Justin Saunders came from being a tastemaker in the blogosphere. Nate Brown was an actor and was in film. Everybody brought something different, so it was this big soup and I felt like there was never anything we couldn't do, which was an immense feeling. We could conquer anything. That's sick. Let's do it. But yeah, I think working with Virgil and Kanye one-on-one for all those years was just mind blowing. You got to see just how much energy went into all those big projects.
Is there a moment that sticks out to you? 
I'd say the moment would be like right after or during My Beautiful Dark Twisted Fantasy. Just being on set with everybody during the "Monster" music video. It's one of those moments where Kanye is on a video set where it's like you're almost on a break and you get to digest everything that's going on with the times. I'd say that probably stuck out in my head as just like being with the team, being in a special moment, and realizing just how great the album is. It's gotten 'best of the decade' from multiple sources.
Rightfully so.
Yeah.
Fast forwarding to 2020, what are you doing right now? 
I started my own studio two years ago located in Pawtucket, Rhode Island, and we're currently still working in music. Last year, I worked with Beyonce. I worked with Louis Vuitton with Virgil. I worked with Beck and Billie Eilish. We're still working in music, but also a lot of corporate work. [I worked] with Converse building their basketball division, possibly Nike this year, Fear of God, yeah. That's currently what I'm doing in my time. It's pretty much taking what I learned in the past and moving it forward on my own path.
What projects outside of Donda were memorable?
Yeah, I would say Nicki Minaj on the Pinkprint. That was a great experience. We got a call that we had to do an album cover in 24 hours. [Jenna Marsh and I] handed it in and it was a really smooth, streamlined process from there. Then it went on to get Billboard's Top 50 Covers of all time, which is crazy. But I would say that that was a memorable experience.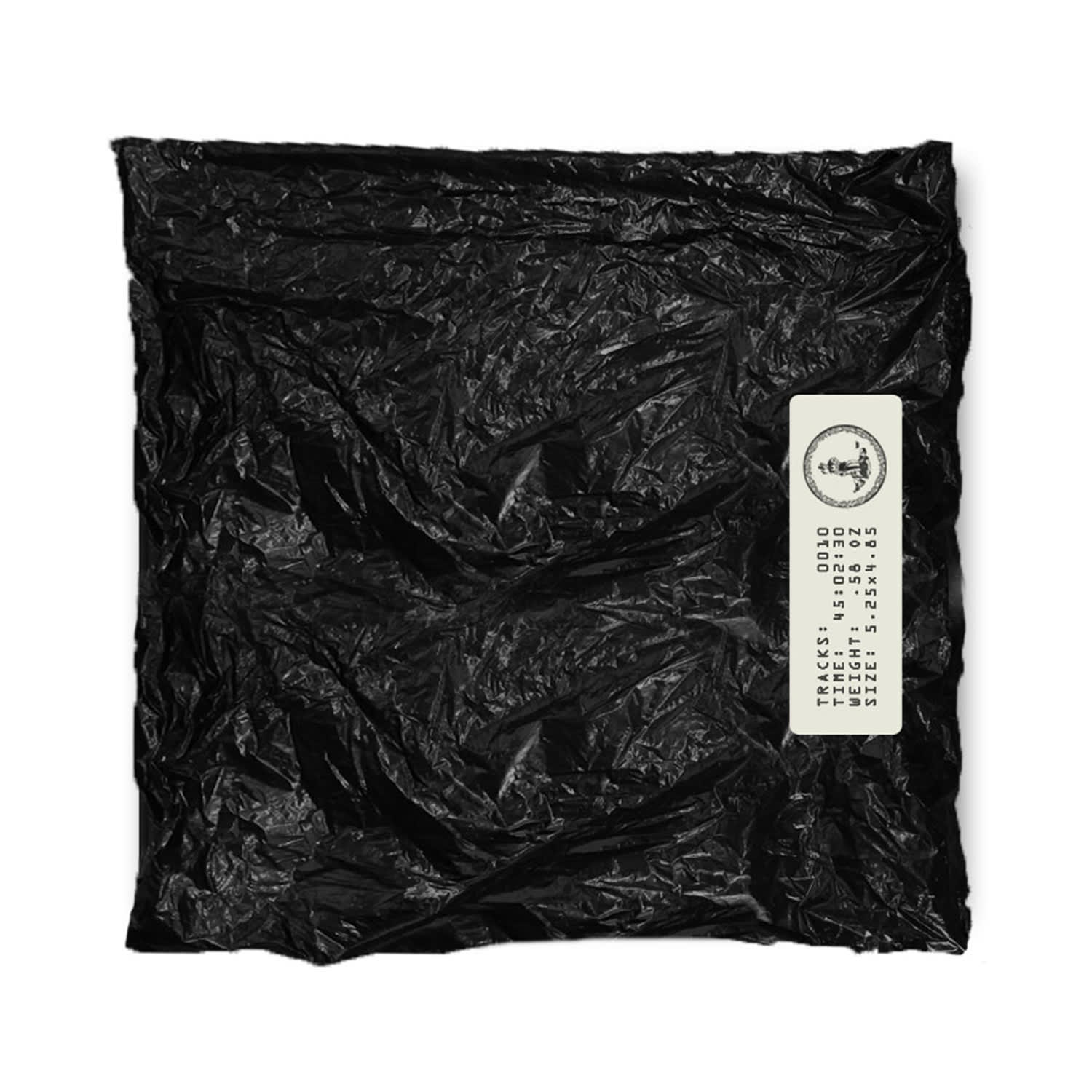 Do you have artists you see now in the space that you want to work with?
It's funny. I have a bucket list and I'm not going to go into it, but it's starting to go thin. The top is only like a few more artists I feel like I can bring something to. But I'm constantly looking for the new blood, you know? That's why I loved working with Billie Eilish last year. I think she already is huge. She blew up last year.
She had an amazing year.
Yes. It's artists like that that I'm seeking out because I feel like with the amount of experience I have, I can bring that to them and at least offer a little bit of guidance. I'm also looking for the new batch of graphic designers because I'm constantly working with new talent. It's more about aligning that experience with the new talent and working with new artists.
Who's at the top of the bucket list?
It's going to be JAY-Z. Obviously, he's number one. It almost happened at Donda and then it didn't. He's still at the top.
You worked with all these creatives at Donda that have gone on to do so much. Does that inform how you hire people now? 
Yeah. I look for people that have a germ of what I would consider a unique voice or personality that they bring into their own work. That's something I say you can't learn in a design school or art school. You're born with that. It's like you're an artist or you're not. It's what I see. If I see that, then I'm willing to build somebody up regardless of where they are stage wise. Because when I was brought in to design Cruel Summer, looking back, I was just like, 'Well shit, if I was me hiring me back then, I'd be worried.' [laughs] I felt like I probably wasn't ready at that point. But you also look for people with incredible work ethic, too, that are open to be pushed and open to be told what they need to work on and that kind of thing. I think when you find somebody that already feels like, "Oh, I'm a genius, I just don't realize why nobody else thinks I'm a genius,' I try to avoid that. But I'm looking for people that are just humble, have their own personal voice that they bring into their work, and are willing to learn.
What are your current thoughts on streetwear and fashion? You're working with guys like Virgil and Jerry, but what are your thoughts on the space in general right now and where it's going?
Yeah. I saw recently Virgil talk to the streetwear coming to an end sometime in the next 10 years. I feel like we all see that coming and it's not going to abruptly end like a cataclysmic event or something like that, like a meteor hitting the earth. But it's more going to be like a slow progression and evolution into something else. I think it's going to be this combination of luxury and street, but there's always going to be an affordable portion of that. I think you see Jerry doing that with his Essentials diffusion line. I think you're going to see a clear divide again. Now, it's wide open, thousands of brands are out there. There are things in the middle, things at the top, and affordable streetwear at the same time. 
Can we expect more from Club Fantasy in 2020?
Oh yeah, 100 percent. We've got Spring/Summer coming up. We just launched at PacSun. We're going into Urban Outfitters. Then Fall/Winter we've  got a few collabs lined up for accessories and shoes. You're going to see it grow in 2020.
What exactly is the inspiration behind the brand? 
The inspiration comes from late 90s, early 2000s dance music, trance, rave scene. I want to take that graphic language and slowly update it into what's going on in street and high fashion. You're going to see the brand evolve I think over 2020, especially graphically. Then the collaborations that we're doing are completely strategic, that makes sense within the culture that we pulled inspiration from. We're trying to stay as pure as possible and move it forward and just create our own language of that. 
What are you looking forward to in the new year and decade?
I'm looking forward to the up and coming artists, people like the Billie Eilish. I feel like Kanye is always going to be Kanye, but I'm looking forward to somebody that's going to take up that mantle. It's like, who's next? Who's going to be this next massive force of nature that's going to command the music industry for five to seven years? I'm looking forward to that.