How the Father-Son Duo Behind Gabby Elan Became the Go-To Source for Custom Grills
With clients including Pharrell and Tyler, the Creator, the father-son duo of Gabby Elan has become a go-to source for celebrities to purchase custom grills.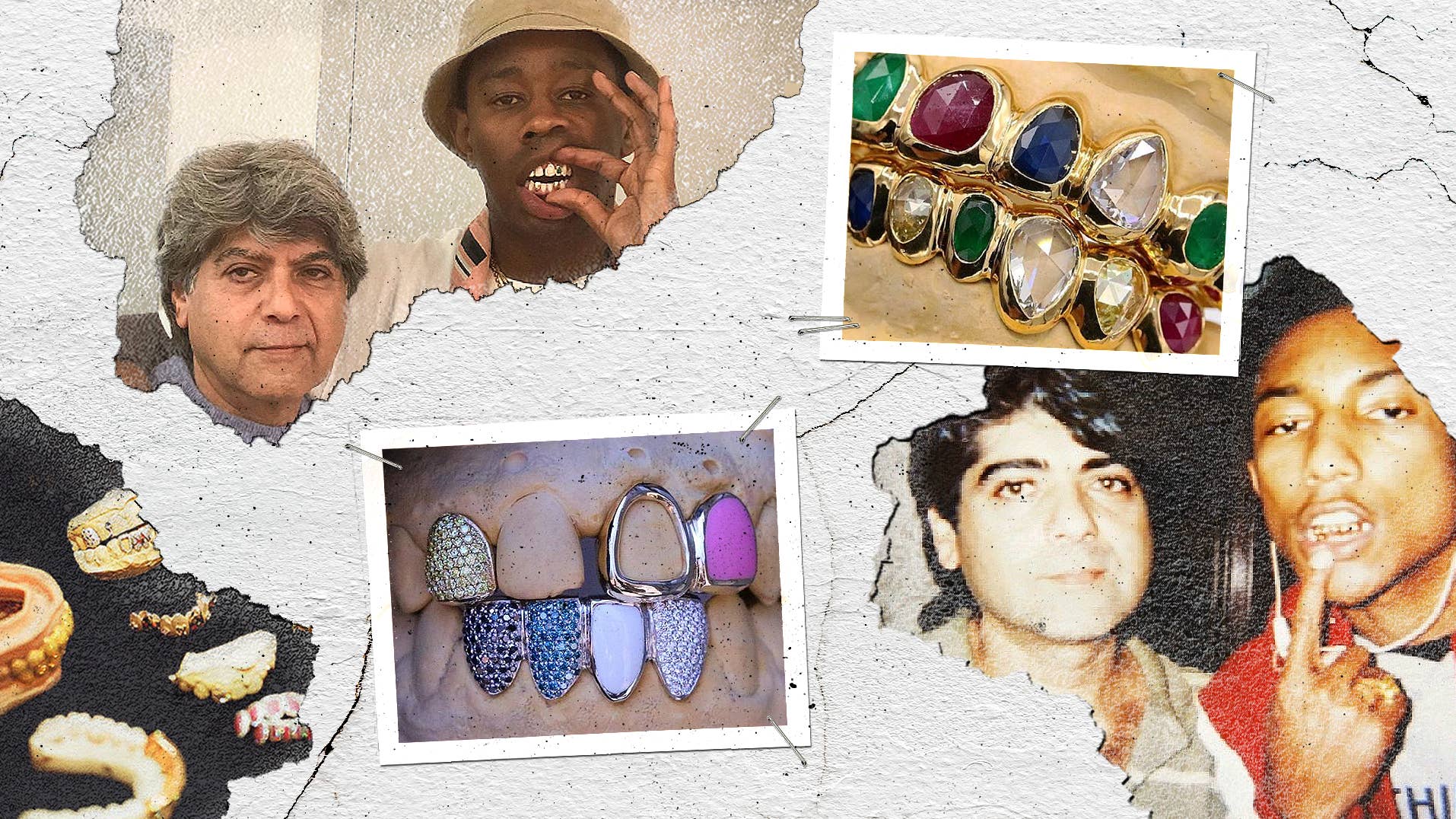 Complex Original
Image via Complex Original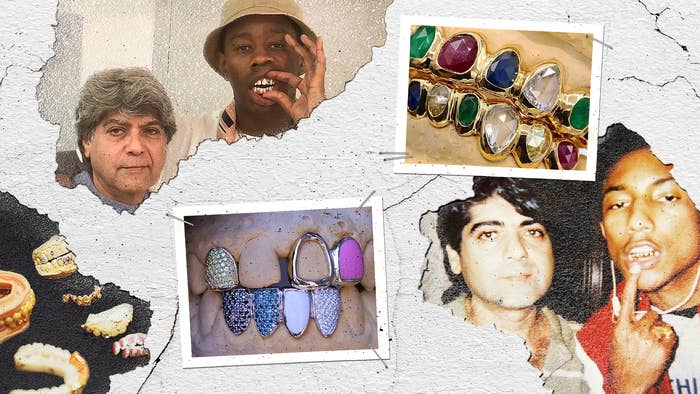 In an office space stationed high above New York's buzzing Diamond District, the iconic city block that runs down 47th Street between Fifth and Sixth Avenues, Elan Pinhasov dumps plastic grocery bags onto a wooden table. The bag's contents include dozens of gold grills created by his father, Gabby Pinhasov, that date back to the early '90s. Some have lost their luster. One is a pair of gold fronts that spell out "MIKE." One looks like a set of vampire fangs. Some are coated with colorful diamonds. Gabby, dressed in a green button-up shirt, blue jeans, and a pair of Nike Air Max 1s, was noticeably sluggish on this particular evening while maneuvering around his 1,100-square-foot office. He had been fasting all day. But when the 57-year-old sees his son pour decades of his work onto the table, it lifts his spirits. He begins to rattle off the exact years he made some of the grills. The archive shows just how long he's been in the jewelry game. And because of his hard work and attention to detail, he's been able to expand from a jewelry counter in Brooklyn to his current appointment-only operation in Midtown Manhattan where clients have to be buzzed in.
That was his 25-year-old son Elan's idea. He encouraged his father to move away from accepting walk-in clients, which was a big shift. But as the company enters its third decade of business, the 25-year-old is injecting a more youthful viewpoint into Gabby Elan, the jewelry business which combines both of their names. Dressed in a Billionaire Boys Club crewneck and "Royal" Air Jordan 1s, he takes me to another room and shows off their newer work. There's a set flooded with canary yellow diamonds that was made for Pharrell and never picked up. Another unclaimed Pharrell creation from the 2000s features pave rubies outlined in platinum diamonds. Others are simpler, like a silver spacer for Bella Hadid. Some of them feature enamel, which acts as a canvas for miniature paintings of things like cherubs or cherry blossoms. There are even gold teeth with intricate multicolored renditions of Louis Vuitton's monogram print painted on them. 
If you saw Gabby on the street, you probably would never guess that he's responsible for many of hip-hop's most recognizable grills. Pharrell, Pusha-T, and Vashtie are longtime clients, but celebs including Marc Jacobs, Kim Kardashian, and even Madonna have also had grills made by Gabby Elan. When ASAP Rocky and Tyler, the Creator starred in a Gucci campaign back in 2020, they both wore Gabby Elan grills.