In A$AP Ferg and Pusha T's "Hand in my Pocket," Pusha raps the line, "Hand in my pocket and my fingers on the trigger / Walk Fulton mall like a Fulton street nigga / Still buy my fronts off of Fulton street, nigga / Gabby got my face next to Shyne in the pictures."
He's referring to the notorious Gabby the jeweler, who has kept a shop at 547 Fulton Street in Brooklyn for seven years, working out of the Bronx's Albee Square Mall before that. Born in Russia and raised in Israel, Gabby has spent the last 24 years fitting custom gold teeth and grills for some of the most famous people in hip-hop—from Big Pun and Pharrell to A$AP Rocky and even Heidi Klum—many of whose gilded smiles peer out from a glass case in his shop, where Pusha resides next to Shyne.
Even though's pals with hip-hop's finest, he's always been averse to doing interviews, owing to his deeply private nature. However, after getting more than a few gold teeth myself, he agreed to speak with me for his first ever interview and share photos of past and current clients.
How did you get into the jewelry business?
I'm a dental technician. I studied that in Israel for four years in high school. When I came to America, I see people wearing grills so I did the grills thing. I know exactly what I'm doing cause I'm a dental technician, not just a jeweler. Loyal customers, always.
When did you first see or notice people wearing gold teeth?
Actually my parents used to do that, wear grills. When I was a kid, I used to see them with the grills, I noticed it exists. I didn't really like that. When I went to school I told my parents I was going to change it and make it porcelain. People wear gold teeth in Russia a lot.
When did the gold teeth business take off?
Always it was the same. The diamond business wasn't the same. The diamond thing came with the rappers. I remember when I did Shyne fifteen years ago, right before he had a problem in 1999. That was one of the first princess cut diamonds I did, for Shyne. One of the first diamond grills. At first it was plain gold teeth.
Everything is about rappers now, whatever rappers do. Now it's more plain gold, not really diamonds.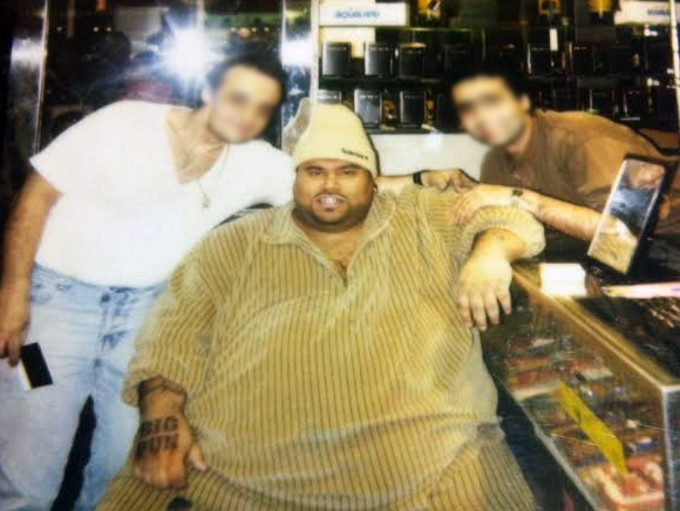 Have rappers always been coming in?
Not in the beginning. It was the late-'90s for me. Big Pun was one of the first rappers to come to the Albee Square Mall and buy jewelry, buy teeth. Mike Tyson, we did teeth for him as well. We sold him and his wife jewelry as well, chains and whatnot. This was the early-'90s. Pun would do teeth and nice, big chains.
It was mouth to mouth business, I didn't heavily advertise for anything. If they need something good, they come to this store.
When did you open this storefront?
Five years ago. Before that, I was in the Albee Square Mall.
How did you meet Diddy?
I was familiar with Red Cafe. He was my customer. He introduced me to him. He called me, I went to his studio and I took the mold and made the teeth.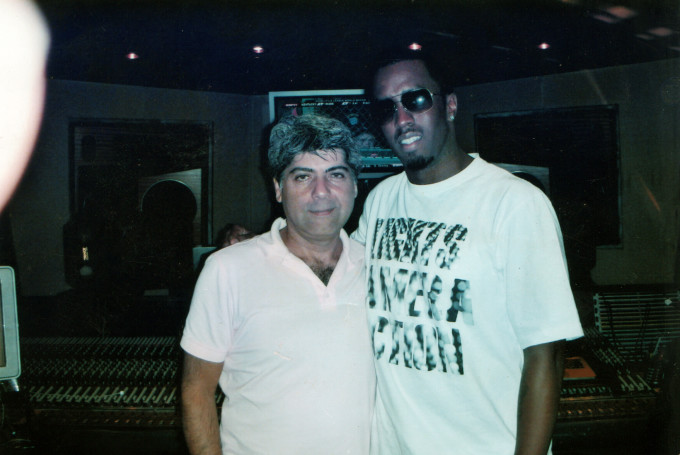 What kind of teeth did Diddy get?
A couple of different colors, plain, top and bottoms. No diamonds.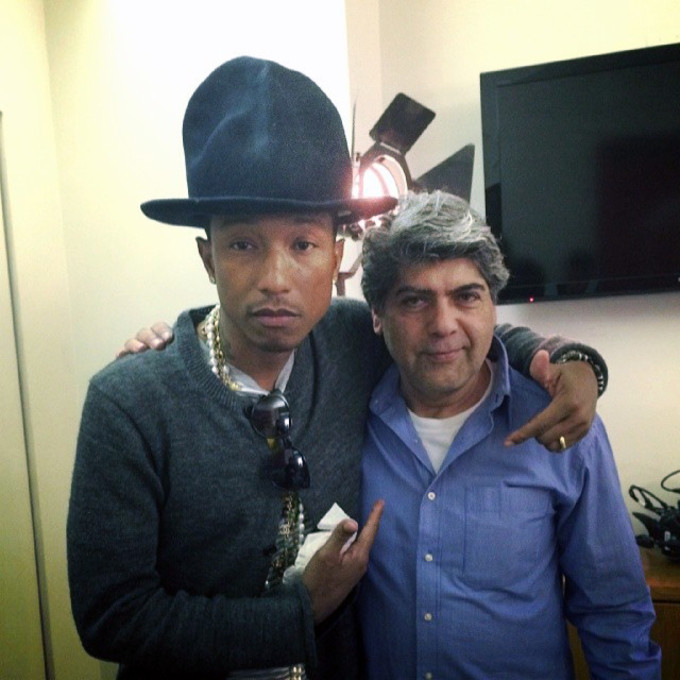 What about Pharrell?
I met Pharrell about twelve years ago. He never came to the Brooklyn store. I always follow him, when he calls, I'm available for him.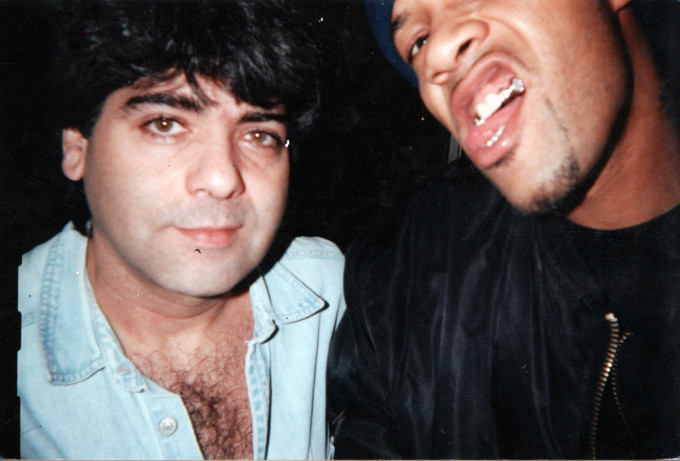 Redman?
He was a funny guy! He would come with, what's his name, Method Man. Funny guys.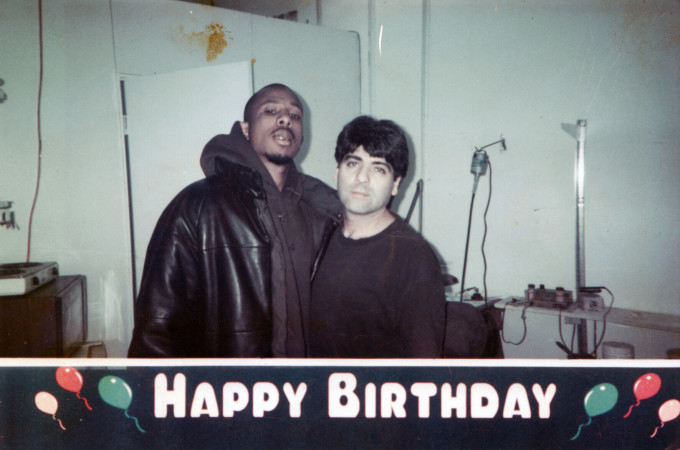 <span></span>
Shyne?
Shyne was a regular customer, very sweet guy. He came to the store a few times for jewelry and teeth.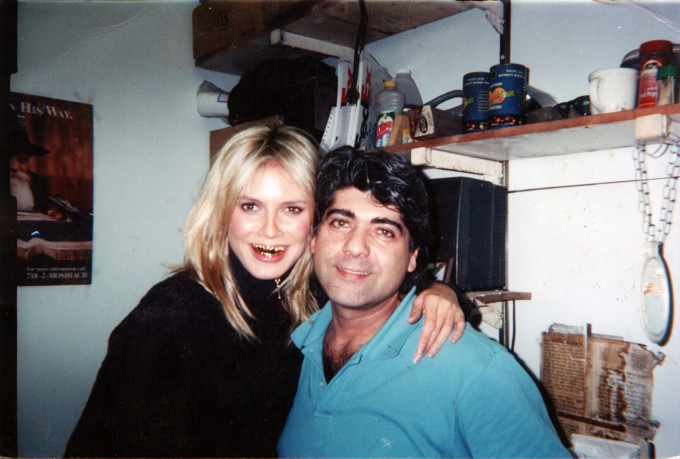 <span></span>
Heidi Klum?
She came here, Pharrell sent her over. She got those gold fronts for fun for Halloween about ten or twelve years ago. She had a gold costume and she wanted matching teeth.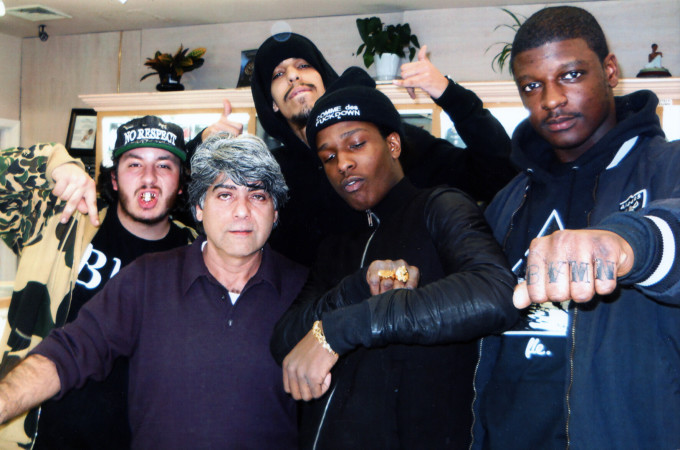 <span></span>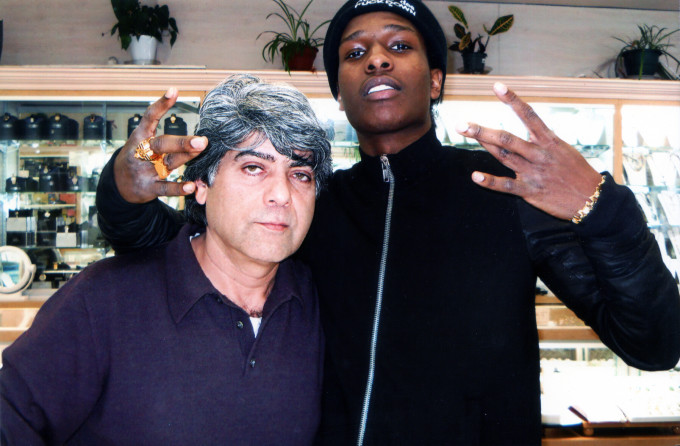 The A$AP guys?
They just came into the store, maybe once a year. See what's going on and get some new stuff.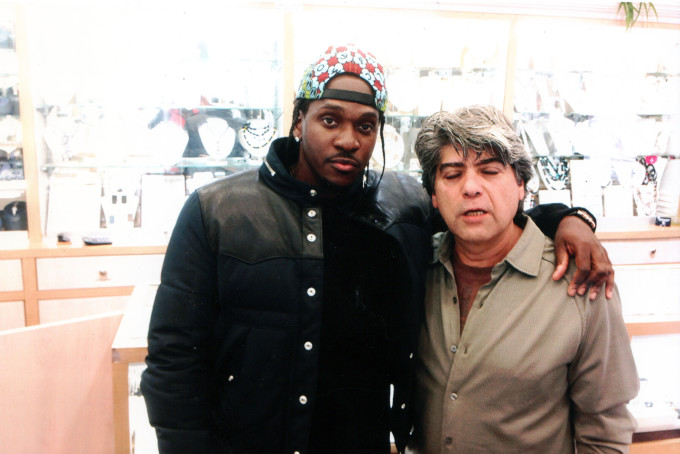 <span></span>
How'd you meet Pusha T?
He's one of my favorite guys. He comes to the store, he calls me.
Did you know he rapped about you in a song?
Yes! I called him, and I said thank you. He said, "You've always been good to me, I had to do something for you." A customer came in and said, "Gabby, did you know Pusha rapped about you?" I said, "No!" And he played it and I said, "Whoa!" I called Pusha and said thank you.
What kind of people get gold teeth who aren't influenced by rap or rappers?
All sorts of regular people, students. It's not all about rap with gold teeth.
Who is your favorite rapper?
[Pause] Pharrell. Pharrell is a nice human being. I recently went and did teeth for him and his wife, and two of his secretaries, in SoHo. Pusha T also, he's a nice guy. Everybody's polite and nice.
What teeth do you like?
I like plain ones, not too gaudy. Whatever they ask me, I'm gonna do it, no question. It's whatever you like.
What trends have you noticed in teeth?
Fewer diamonds, more plain gold. With watches maybe some diamonds on the bezel, but not blinged out.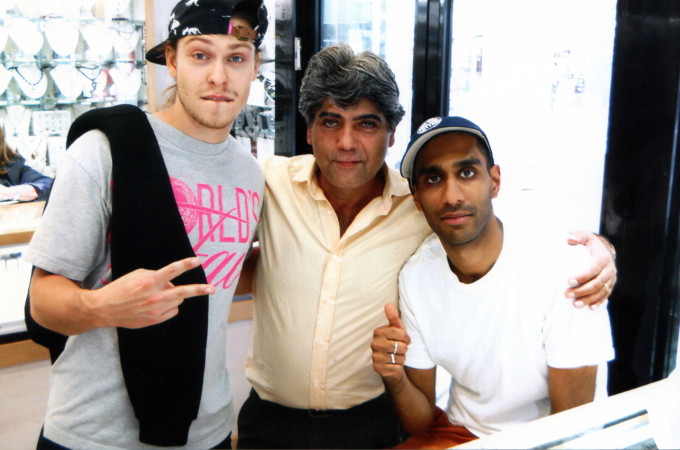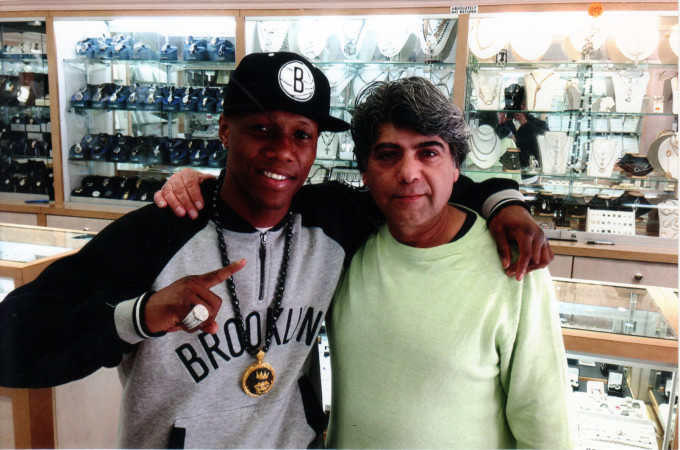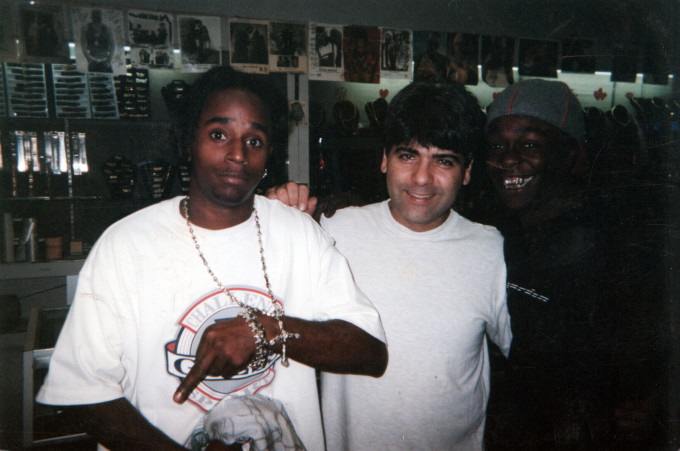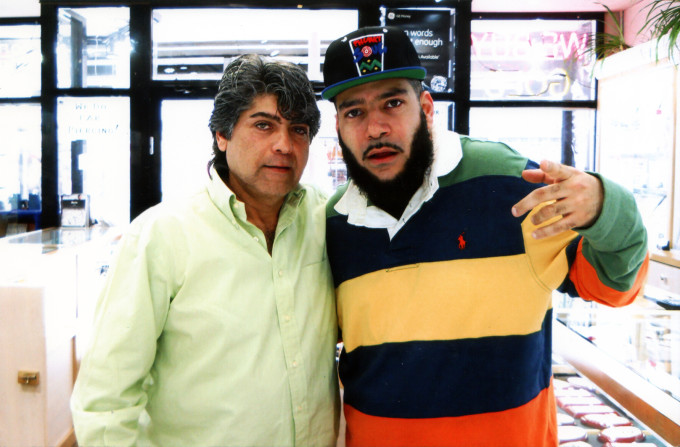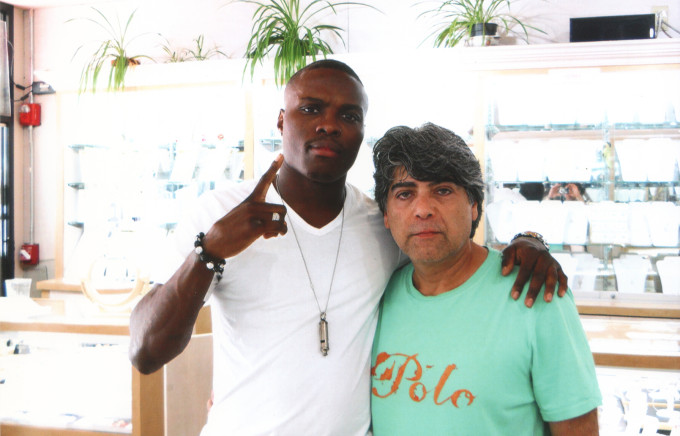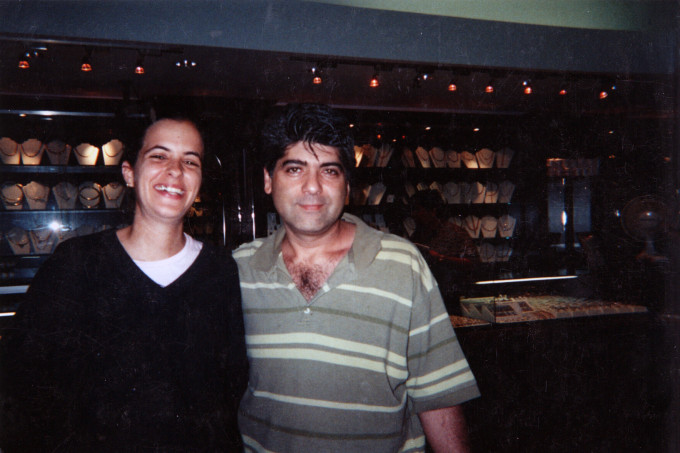 Ashok Kondabolu, aka Dapwell, was born in Booth Memorial Hospital (now Flushing Hospital) in 1985. He plans on living on a communal farm when the world economy collapses, although he is the current host of the radio/video show Chillin Island and the former back-up dancer for rap group Das Racist. He lives in Brooklyn.