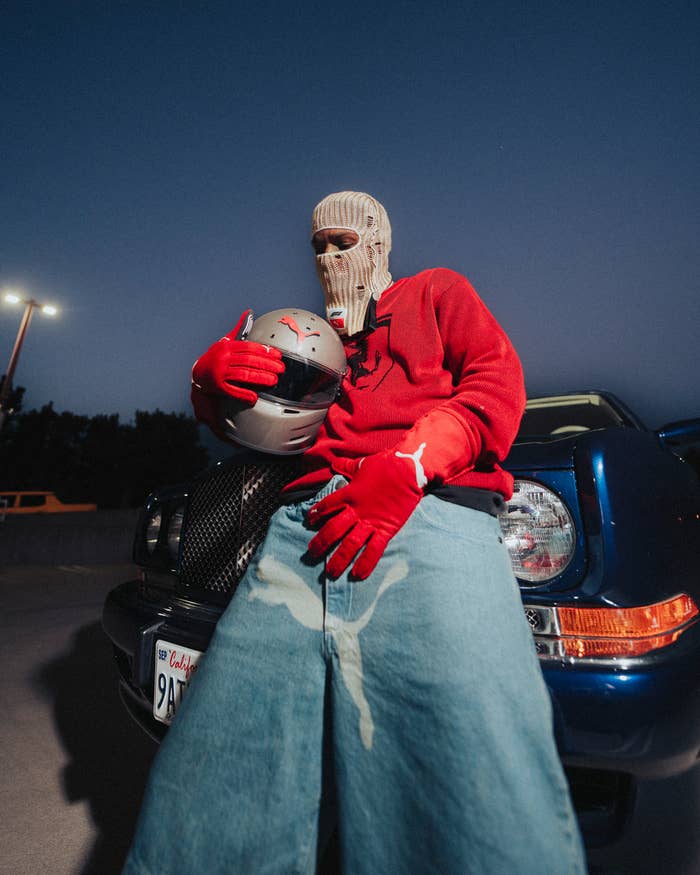 RZA and Riot's parents are both on team Puma.

ASAP Rocky has been named the creative director of Puma x F1, a multi-year partnership that will span across lifestyle apparel, visuals, and in-person activations. Since May 2023, Puma has been the official provider of licensed F1 apparel, footwear, and accessories. Rocky will help elevate that offering moving forward.
"I feel like the fans don't have enough of a connection to their favorite drivers. I want the fans to be able to wear the same clothes they see on the track in their daily lives," Rocky tells Complex in an exclusive email interview.
The Rocky and Puma partnership will expand over the next three years. For the remainder of 2023, Rocky will focus on visuals and video content. He will also drop the first capsule of F1 apparel he designed in November at the inaugural Las Vegas Grand Prix. Subsequent collections will continue throughout 2024. That same year, he will also conceptualize activations at several F1 grand prixes in cities like Miami. By 2025, Rocky's creative control will grow beyond lifestyle apparel for fans to include on-track racewear for teams and drivers.
"This is only the beginning," he tells Complex.
Two Puma x F1 campaign images starring ASAP Rocky that were shared with Complex show us what to expect from the upcoming drops. In one photo, Rocky can be seen in a distressed balaclava remeniscent of the fire resistant mask that drivers wear under their helmets, red sweater with a Ferrari logo on the chest, red Puma racing gloves, and a pair of baggy jeans with a Puma logo printed across the front. The other photo shows off pieces like a cracked leather racing jacket, T-shirt covered with airbrush-esque F1 graphics, and a darker wash of the aformentioned Puma logo denim.
Rocky's role with Puma x F1 is just the latest example of Formula 1 tapping into streetwear to grow its audience. Rhude has released multiple collections with the McLaren racing team since 2021. More recently, Awake NY was tapped by Tommy Hilfiger for an F1-themed drop that debuted during the Miami Grand Prix back in May.
Rocky also has some prior experience of his own crafting product inspired by the autmotive world. In March 2022, his creative collective AWGE collaborated with Mercedes-Benz on a series of items inspired by '90s car merch. In his new role, Rocky will help continue to bridge the gap between streetwear and motorsports.
The "Riot" rapper is the latest addition to Puma's growing list of stylish ambassadors. He joins his partner Rihanna, who's Fenty Puma line was revived in March 2023, and "Praise the Lord" collaborator Skepta, who has been a global ambassador since November 2022.
Check out more from our email interview with ASAP Rocky about his new role with Puma, his best-dressed rappers of all time, and more, below.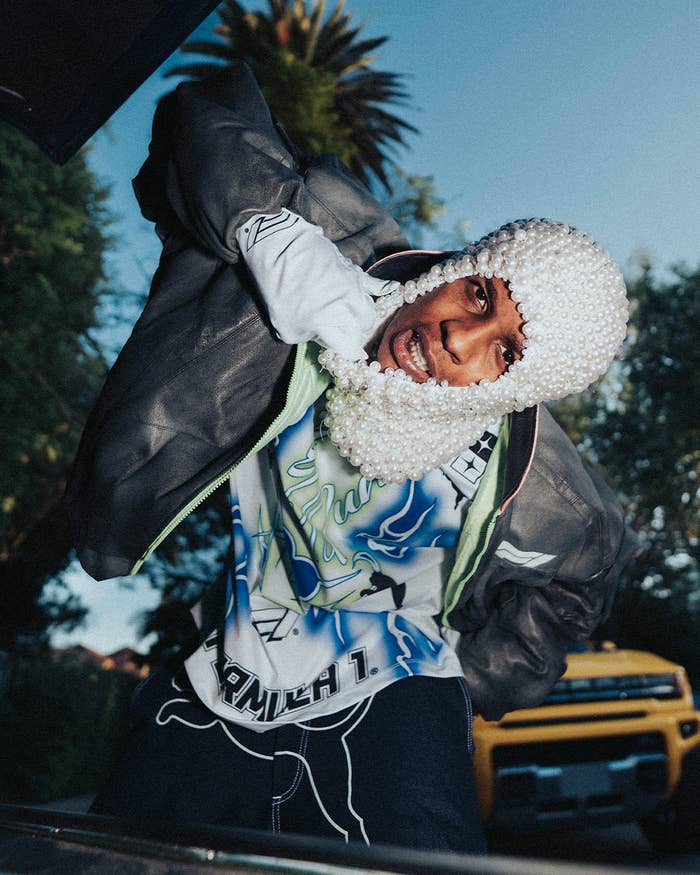 I didn't know you were a racing fan. What about F1 has piqued your interest and what excited you about joining Puma for this role?
I have always loved motorsports from a distance and the chance to work with Puma and F1 felt like the best way to disrupt the category. I'm eager to explore the impact that streetwear and fashion can play beyond the track.
What elements of streetwear do you hope to fuse with F1 through these collections that we typically don't see from the category? What elements of F1 do you think can resonate in the streetwear space?
I am working with Puma and F1 to bring a new perspective to the growing motorsport audience. I feel like the fans don't have enough of a connection to their favorite drivers. I want the fans to be able to wear the same clothes they see on the track in their daily lives.
Lewis Hamilton is known for his style and also is an F1 legend. He's on the Puma team. I know you two have linked up in the past. Did you two work together on anything? Did you bounce any ideas off of him while creating what we will see from this partnership moving forward?
Lewis is amazing, and I admire what he has done with F1. We got to catch up in Miami and I look forward to finding ways that we can collaborate in the future.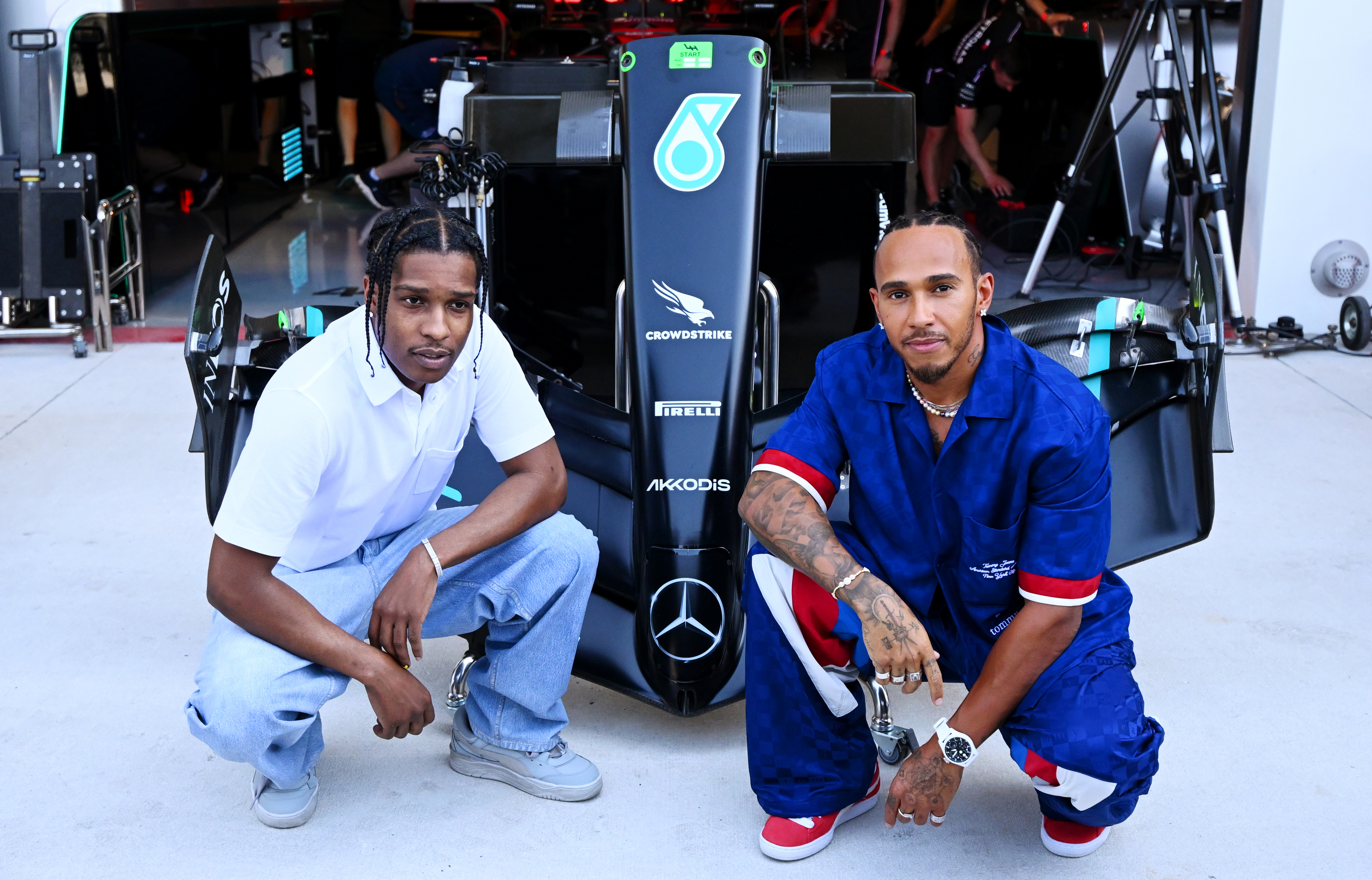 How has having kids changed your perception of fashion and how you look at certain clothing?
Kids change everything, but in the best ways. I'm the trendy dad now. I'm still him. I'm still that PMF.
In celebration of Hip-Hop 50th, who are you top three best dressed rappers of all time, excluding yourself?
Grand Puba, Kanye, and Pharrell.
Who made the pearl hair clips and glasses you've been spotted in a few times recently? The Complex Style team loves them.
They are this brand Pave Nitio.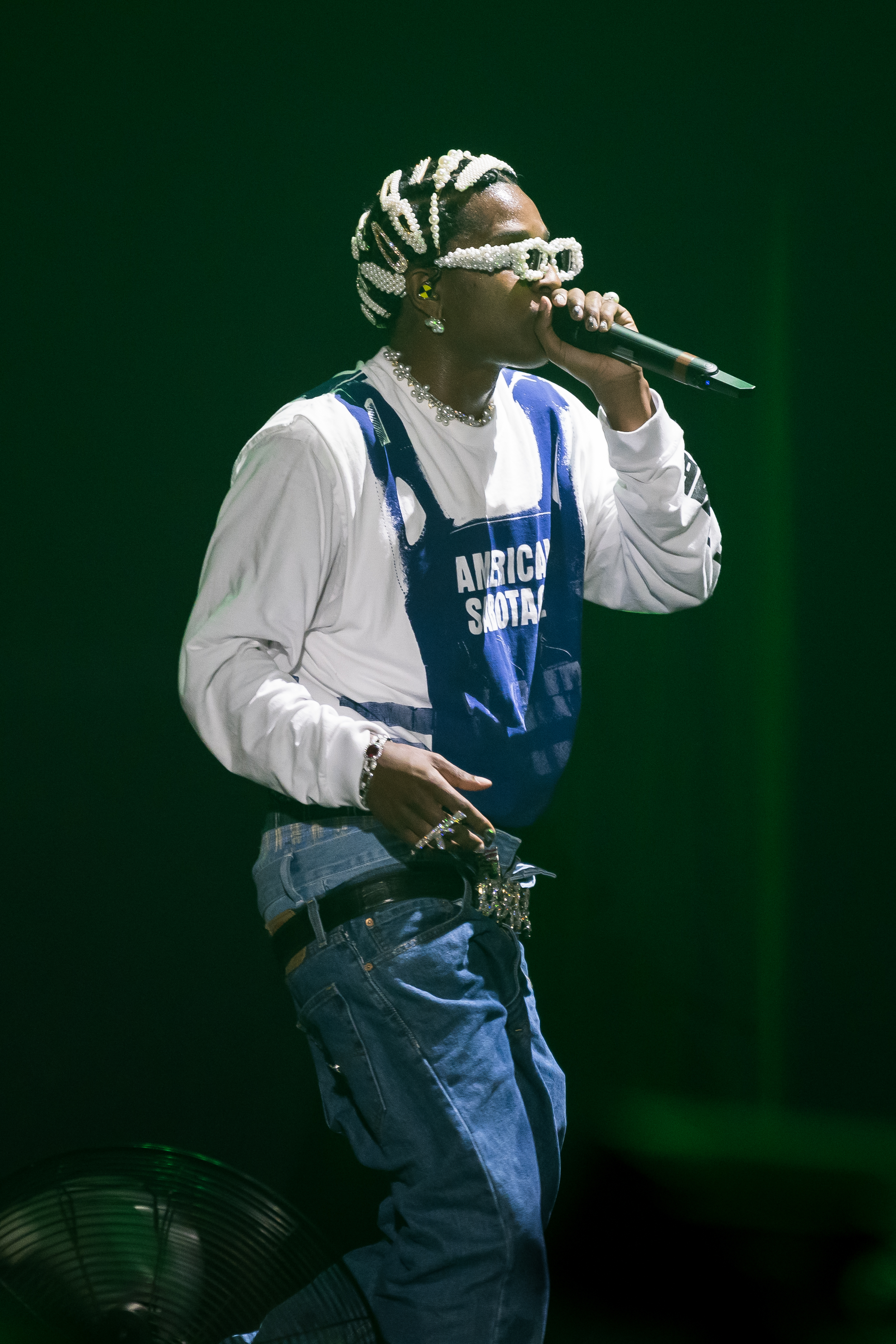 Your music videos like "RIOT" and "D.M.B" are always amazing experiences for the viewer. How can we expect that to translate to the visuals you are producing with Puma? Can you speak on anything specific regarding the first campaign?
For this campaign, I am most excited about an activation that will be on the ground in Vegas, but I can't tell you too much now. We also captured some amazing photos for this collection that capture the energy from the pieces, and I'm looking forward to building on the visual narrative as we continue this partnership.
What can we expect to see from the upcoming activation at the Vegas Grand Prix in a couple weeks?
We are debuting our first Puma x F1 collection in Vegas with very limited apparel and accessories. We have been designing and prototyping over the last few months and landed on some fire pieces from a balaclava to pants. All of the pieces are inspired by real team wear but designed for the general consumer. This is only the beginning.