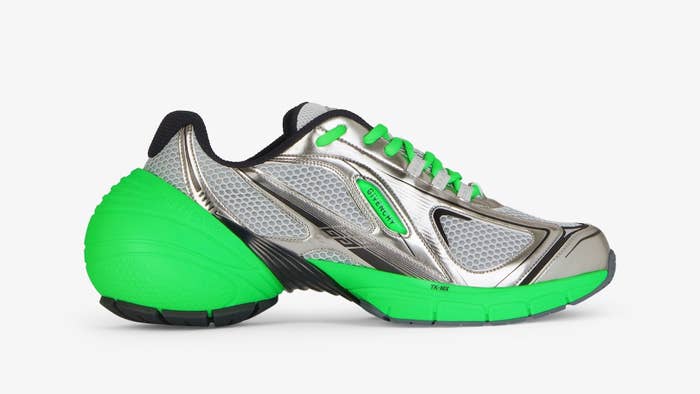 Givenchy expands its footwear offerings with the TK-MX sneaker.
Debuting during Paris Fashion Week last year, the head-turning design takes cues from Givenchy's wildly popular TK-360 model. The shoe fuses luxury and performance elements through lightweight technical materials, like mesh and synthetic leather, as well as rubber detailing and "bubble" accents.
The TK-MX men's models are available in four colorways: ultraviolet/silvery, green/silvery, yellow/black and brown/pink. The sneakers can be found for $925 at Givenchy boutiques as well as the fashion house's online store. The women's models are expected to arrive in mid-March.
You can check out the shoes in the photos below.