Lyst's Quarterly Index Reveals the Hottest Brands in Fashion Right Now
The global fashion search platform has used shopping patterns and search behaviors to rank Q1's hottest brands and products.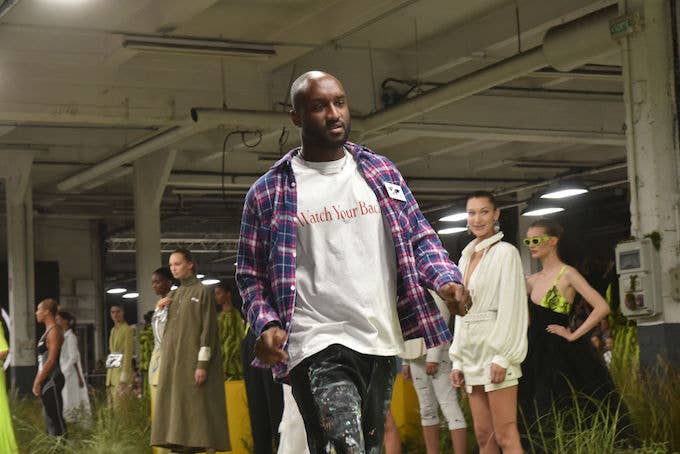 Getty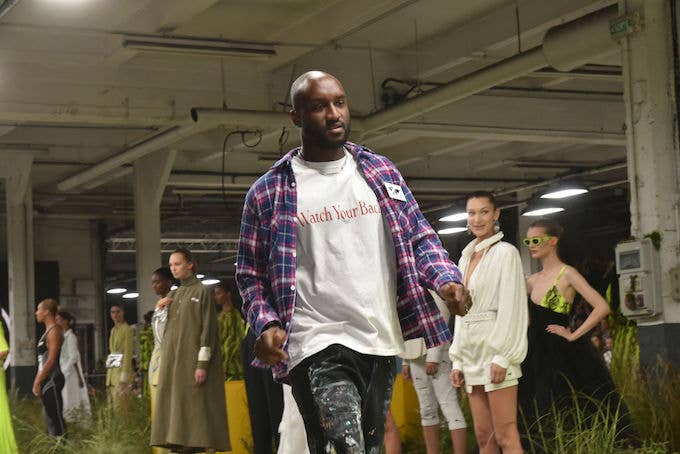 The first installment of the 2019 Lyst Index has been released, and the online fashion search platform has analyzed the shopping behavior of more than five million consumers and their browsing patterns across 12,000 online stores to rank the hottest brands of Q1 2019. 
Lyst details how the index formulates its sample size, as well as the engagement statistics that have impacted results. "The formula behind the Index takes into account global Lyst and Google search data, conversion rates and sales, as well as brand and product social media mentions and engagement statistics worldwide over a three month period," the site reads.
Unsurprisingly, illustrious streetwear brand Off-White topped the list. According to the site, 4,000 people joined the waitlist for creative director Virgil Abloh's reuseable water bottle which he released in collaboration with Evian and Matches Fashion. Abloh's ascendence to the helm of Louis Vuitton has also bolstered his notoriety, which may have played a role in Off-White's popularity.
Gucci secured the second spot on the index, as well as two items on the hottest products list. Since the Gucci blackface scandal, which drew widespread backlash, the Italian fashion house invested $10 million to improve diversity and inclusivity, and launched the Gucci Changemakers program which allocates millions towards non-profit programs across the United States, particularly those uplifting communities of color.
Lyst also spotlighted Nike's stronghold on the sneaker industry, noting that the brand has seven products on this quarter's top 10 Hottest Men's Products. According to the site, one pair of Nike Air Force 1 was viewed every minute, and the Nike LDV Waffle x Sacai sold out almost immediately after their release.
Without further ado, here are Lyst's Q1 2019 Hottest Brands.
1. Off-White
2. Gucci
3. Balenciaga
4. Valentino
5. Fendi
6. Prada
7. Stone Island
8. Versace
9. Vetements
10. Saint Laurent
You can peruse the full list here.