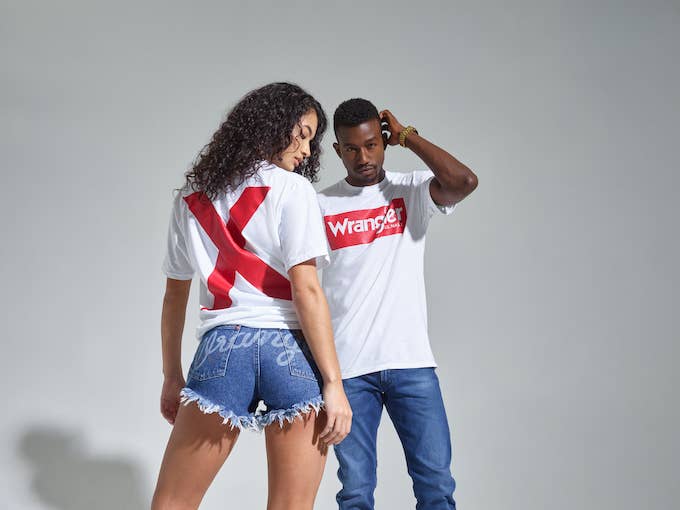 Denim label Wrangler has teamed up with Lil Nas X and Columbia Records to give fans an exclusive behind-the-scenes look into the making of his music video for the viral hit "Old Town Road." The rapper also collaborated with the brand on a capsule collection celebrating his chart-topping song.
Lil Nas will release footage from the set of the "Old Town Road" music video, which fans can then access by posting a photo of the back pocket of their Wranglers. The rapper will direct fans to Wrangler's site, where they will be able to upload the photo of their jeans.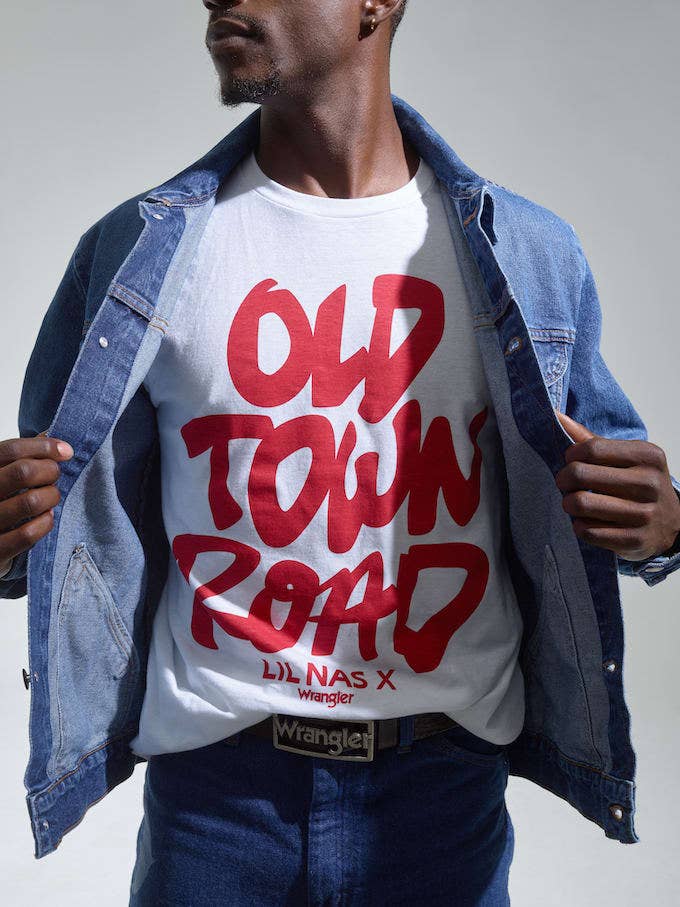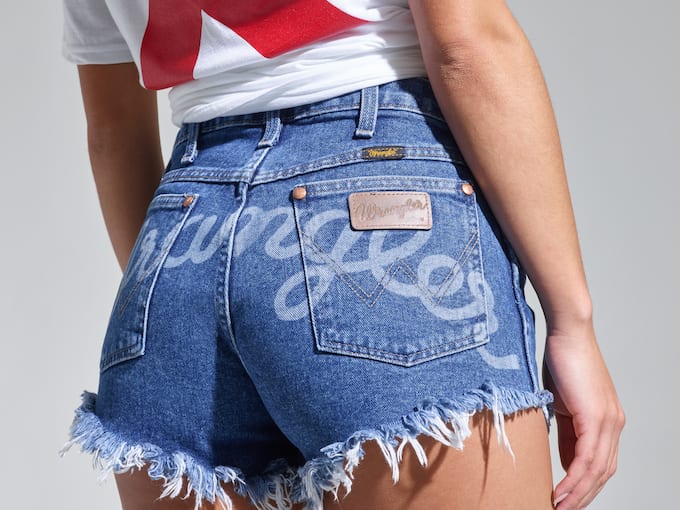 "As an iconic brand in fashion, we have shown up in music, film, and popular culture for decades, but this is the first time our jeans are actually the key to unlocking a behind-the-scenes look at the making of a chart-topping hit," Jenni Broyles, VP/GM of Wrangler North America, said. "We're incredibly excited about the success of 'Old Town Road' and our partnership with Lil Nas X. It is another great example of the power music – and in our case, fashion – has to unite and inspire us all."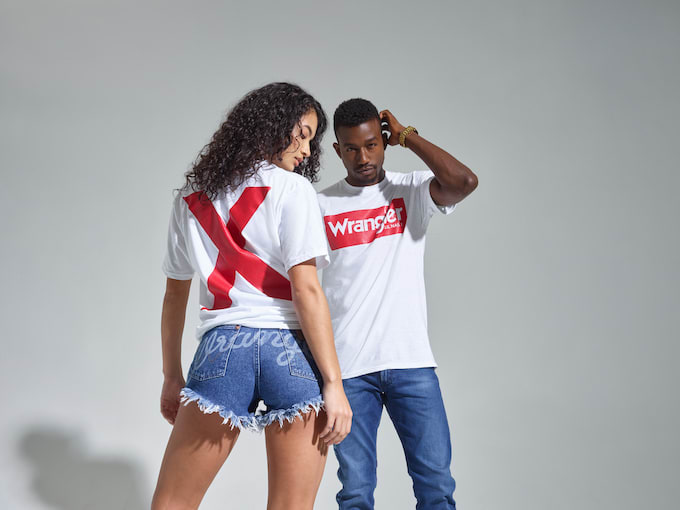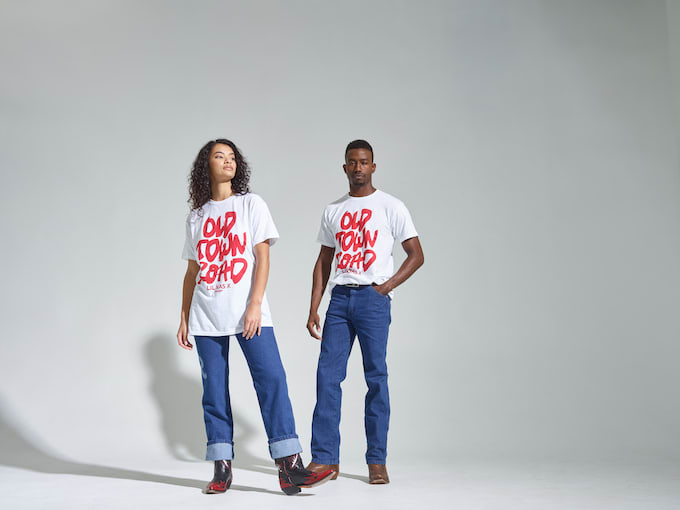 Lil Nas name-drops Wrangler in the country trap hit, rapping, "Cowboy hat from Gucci, Wrangler on my booty." The lyric highlights the controversy that surfaced after the song's release, when Billboard removed "Old Town Road" from the country charts. Wrangler, using its Western roots, further infuses country iconography into the song's DNA. 
"The phenomenon surrounding the track has broken boundaries and allows for a brand like Wrangler to hone in on its Western DNA while tapping into current culture," Jennifer Frommer, SVP of Brand Partnerships at Columbia Records, said.
Select pieces from the collection, which range from $39 to $139, are available now exclusively on Wrangler.com/Booty.