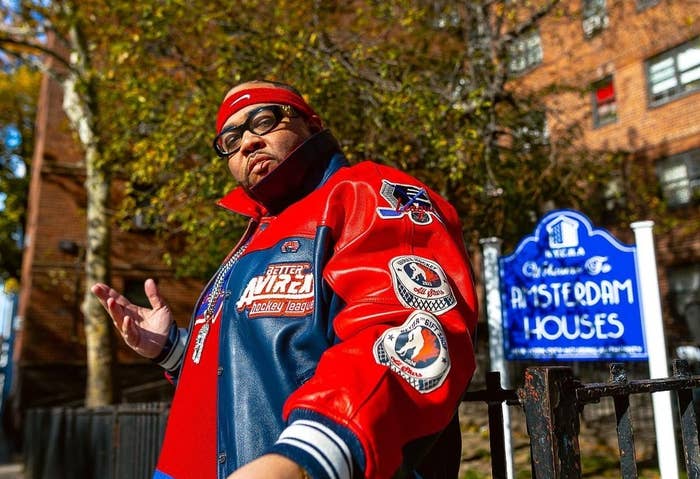 Better Gift Shop is on the floor at ComplexCon 2023, and the Toronto brand had premieres that will make any Canadian feel at home.
The first is a collab with Avirex on a classic jacket with patches that pays homage to your local beer league hockey team.
"This piece nods to a fictional Avirex hockey league, AHL, as part of a series celebrating Canada's history and its connection to hockey. As a Canadian brand based in Toronto, re-imagining this historic piece felt fitting and timeless," the brand said in an Instagram post.
On the back, there's a meticulously designed full-size patch of the BAHL: The Better Avirex Hockey League.
You can watch Complex Canada host Alex Narvaez try on the very limited edition piece below.
Narvaez also checked out a new cap from the brand that features two Toronto landmarks on the front. The first is the CN Tower, of course, while the second is the Better Gift Shop storefront located on Dundas Street West.
The cap also says Better in vertical letters in front and says Better Gift Shop on the adjustable strap in the back.
"Love repping the local brands, love repping my city, so I wear this with pride," Narvaez says of the hat. You can watch him show off the details of the hat in the video.
Some of the items that premiered on the floor of ComplexCon 2023 could find their way back up to Toronto, but for now, they're available here in Long Beach.