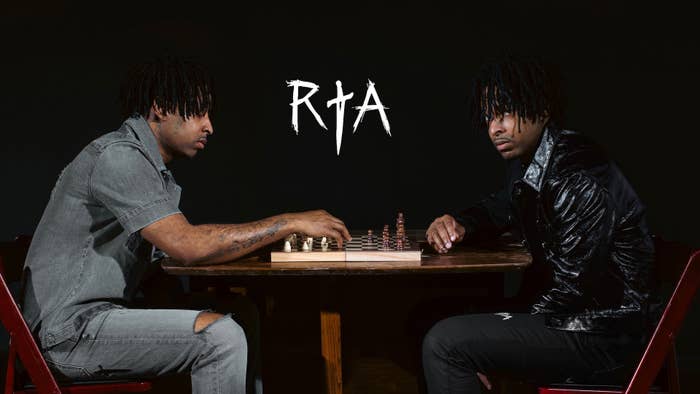 21 Savage continues to make his mark on the fashion world.
After working with names like Off-White, Louis Vuitton, and Forever 21, the "Cash In Cash Out" rapper joined forces with RtA on a special capsule inspired by his next album. The collection consists of co-branded ready-to-wear pieces like distressed jeans, a short-sleeve button-up, and graphic tees, all of which feature the RtA logo remixed with 21's signature dagger symbol.
"I've always been into fashion on a luxury level. It's lit," the rapper told Complex. "This time I got to link with RtA to co-design denim with custom accents that fit my aesthetic. We tapped into my music with phrases and the dagger symbol—almost like dropping album merch but in an elevated space. … As an artist, I respect the fashion world. I'm into collaborating on a mutual vision."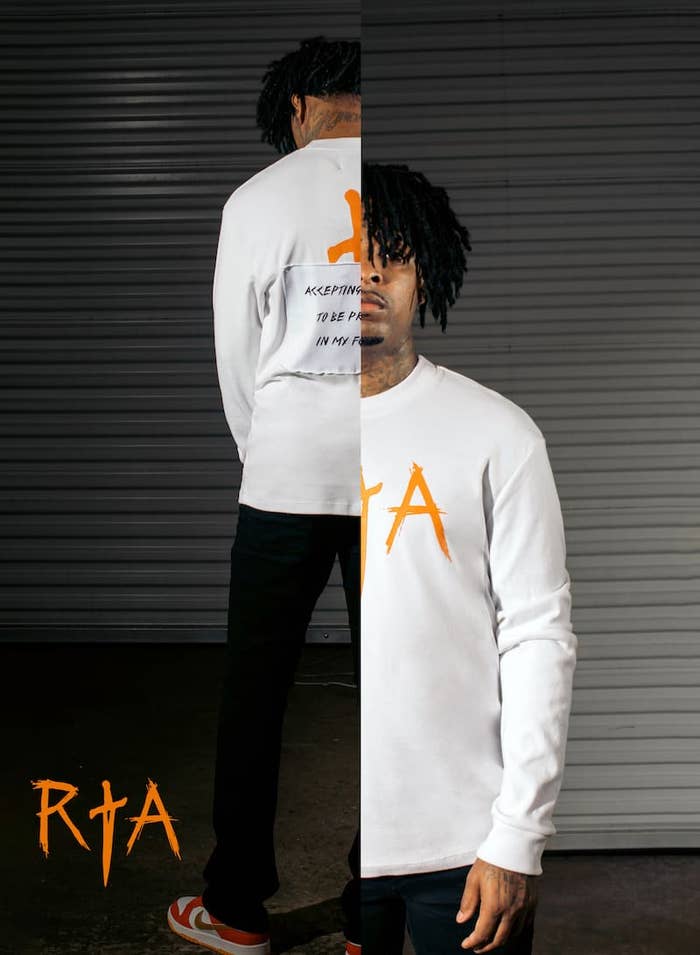 RtA CEO David Rimokh echoed the rapper, saying they shared a mutual respect for each other's work and had the same goal of creating products that were "leaps ahead of standard merch."
"With our aesthetic and expertise, we were able to facilitate his vision of elevating his footing in the fashion world," Rimokh said. "Savage's upcoming album plays on the duality of friend and enemy. As a brand we are big on duality and contrast. … 'Accepting the past to be present in my future.' This phrase from Savage resonates with our brand ethos, as we use the growth from our past experiences to propel us along our journey. This further accentuates our strive in making progress and bettering our individual self. We are thrilled to launch our first capsule together."
The RtA x Savage range is available now exclusively in-store as well as online at RtABrand.com and SaksFifthAvenue.com. The pieces range from $225 to $455. You can check out some of the designs below.
21 is now preparing to release the long-awaited follow-up to his solo album 2018's I Am > I Was, with his last full-length offering having been the 2020 Metro Boomin collab Savage Mode II.
"I've done some dope features, but y'all ain't ready for my new album," he said about his remarkable recent output. "It's a new Savage era. New shit dropping soon. It's worth the wait."