Kanye West has launched a three-day installation in support of his newly released album, Jesus Is King.
The event kicked off Friday afternoon in a downtown Los Angeles warehouse, located on 1201-1210 Mateo St. The space features a large truck that occupies a water-filled crater, as well as the tall grass installations seen at Kanye's recent screening event at The Forum. Attendees will also get the chance to purchase pieces from the Jesus Is King merch collection, which includes branded tees, sweats, and hats.
If you're in the L.A. area, you can visit the installation until 8 p.m. PT Friday, as well as from 11 a.m.-8 p.m. Saturday, and from 11 a.m.-7 p.m. Sunday.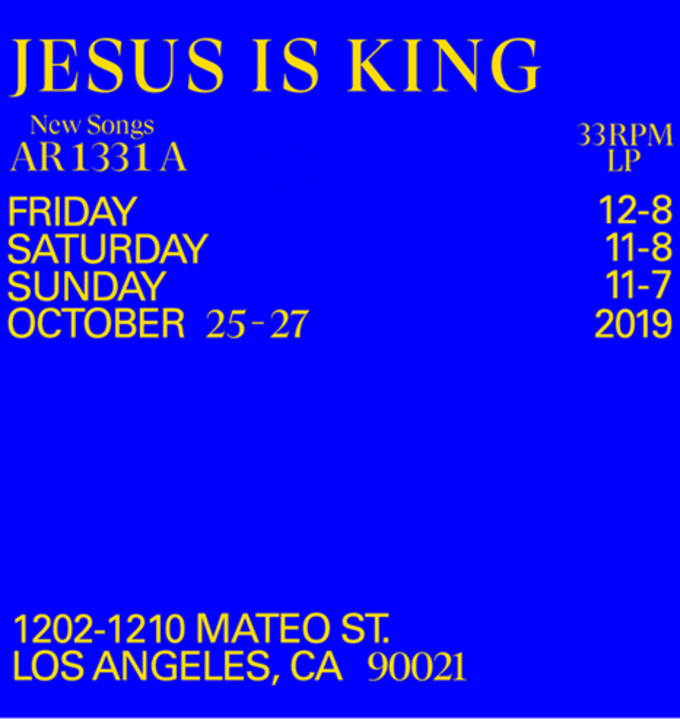 Check out photos of the Jesus Is King installation below. The album merch is also available at Kanye's online store.