As part of the second iteration of the "Never Still" campaign, premium German luggage maker RIMOWA has teamed up with the MTA for the release of their branded metro cards, featuring various travel-inspired graphics that decorate New Yorkers' quintessential subway passes. The cards are available for use in the New York City Subway and NYC Transit. 
The brand launched the campaign back in May, in which NBA great LeBron James, Dior Men's artistic director Kim Jones, and classical pianist Yuja Wang detail how they built their personal legacies. During an interview with Complex, Kim Jones referred to RIMOWA as "the best travel case maker in the world" and applauded their ergonomic design. "They're really the best at what they do," he said. "The aluminum cases are just cool looking and super functional. It's the best at what it does and I'm always interested in that."
Virgil Abloh similarly partnered with the luggage retailer earlier this year in celebration of its 120th anniversary. His Milan-based streetwear brand Off-White also designed a collection of polycarbonate suitcases in collaboration with RIMOWA.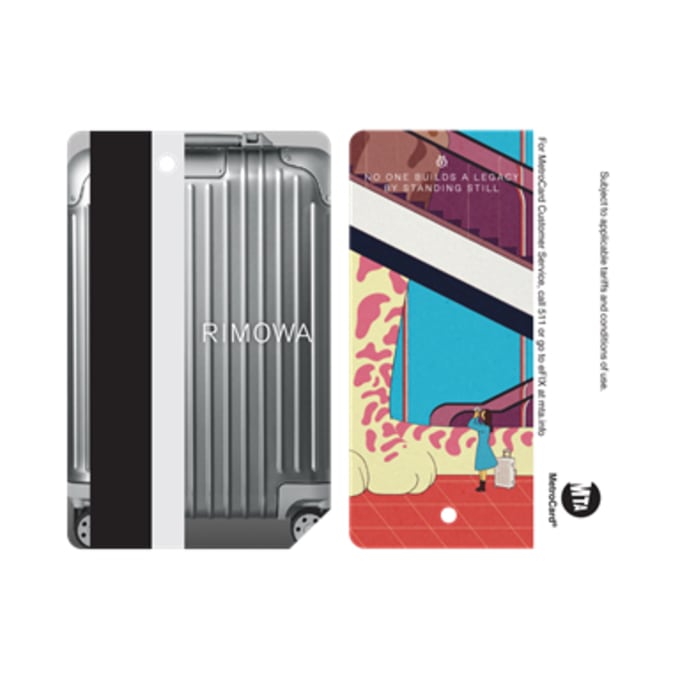 Drawing from the slogan "no one builds a legacy by standing still," the four limited edition designs feature graphics depicting the beauty of travel, while the opposing side shows the ways in which RIMOWA can help along the way.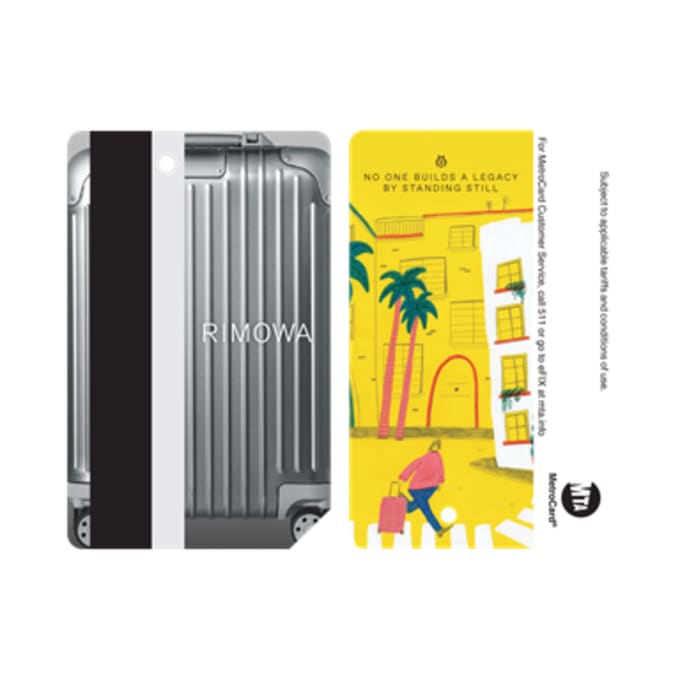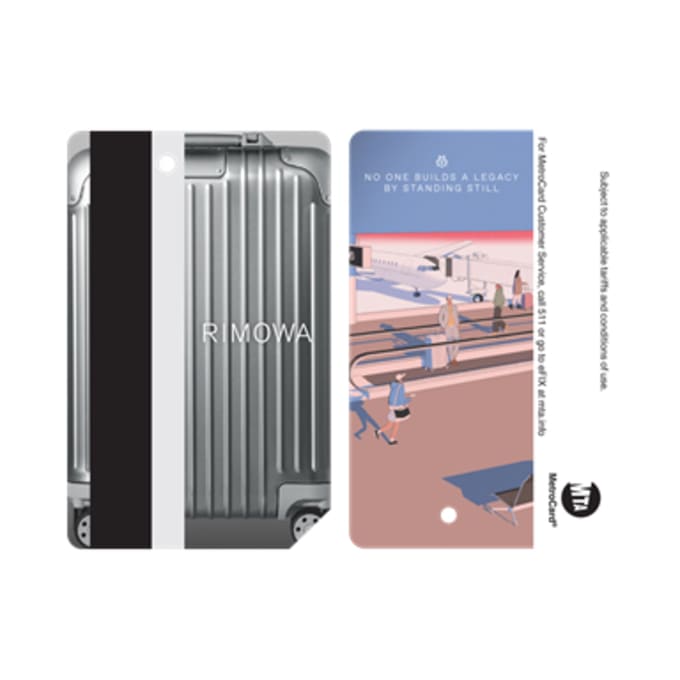 There will be 250,000 MetroCards sold at select subway stations, listed below: 
Broadway Lafayette (B, D, F, M)
West 4 (A, B, C, D, E, F, M)
Bleecker St (6)
Astor Place (6)
Franklin St (1)
York St (F)
116th Columbia (1)
8th Street (R, W)
Christopher St – Sheridan Square (1)
Bedford Av (L)
Spring St (6)
Prince St (R, W)
5th Ave-59th Street (N,Q,R)
Canal Street (A,C,E)
Chambers (1, 2, 3)