Beyoncé Releases Beyhive Merch
Beyoncé has released a new line of merch targeted at her Beyhive.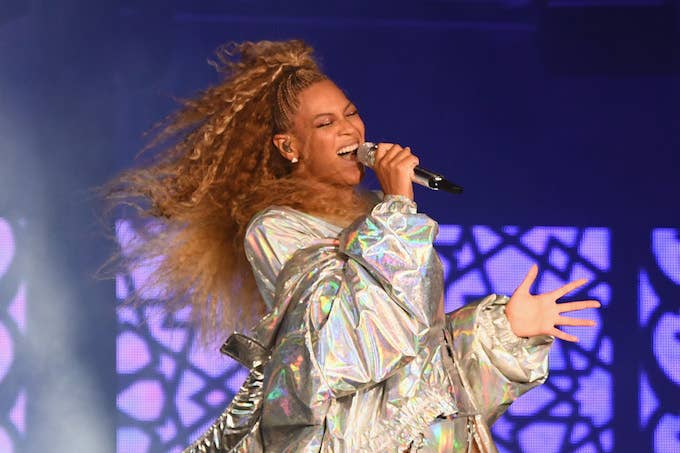 Getty
Image via Getty/Larry Busacca/PW18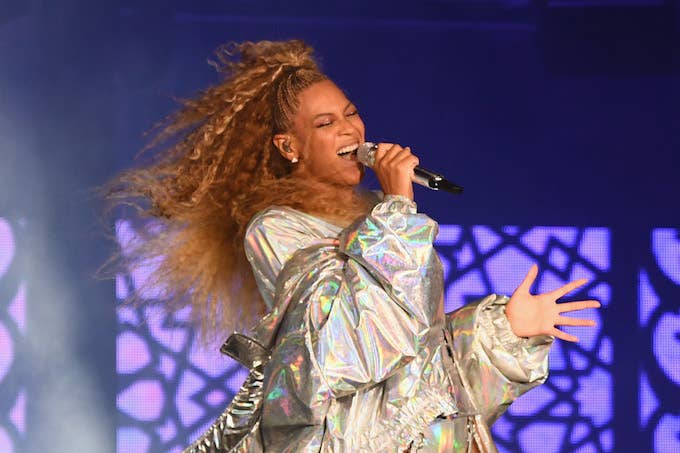 Beyoncé has released a new merch drop dedicated to her Beyhive.
She first teased the collection in early June by launching the new Twitter @ShopBeyonce and sharing a cryptic clip indicating new merchandise would go on sale June 11. According to Vulture, members of the formal Beyhive supposedly received bandanas and graphic t-shirts before Tuesday.
On Tuesday, she shared another clip of models wearing new pieces from the Beyhive drop.
The singer released a new capsule in April celebrating her Netflix documentary Homecoming, which chronicled her 2018 Coachella performance. Soon after, she released a t-shirt that said "WHERE IS THE FWT DVD?"—a clear reference to the Formation World Tour DVD the Hive has prayed for yet not received.
Take a look at Bey's new merch below.
We already know the Beyhive is intense. Just last week, Beyoncé's longtime publicist Yvette Noel-Schure shared a message with the fanbase on the importance of extending love to everyone else on this planet.
"[The tour] was a place of joy, unimaginable entertainment from two of the best performers in the world, and a place of love," Noel-Schure told fans, speaking on Bey and JAY-Z's On the Run II Tour. "Every single day on that tour I saw love. Which is why I also want to speak here to the beautiful BeyHiVE. I know your love runs deep but that love has to be given to every human. It will bring no joy to the person you love so much if you spew hate in her name."
Noel-Schure's comments follow the viral moment from Game 3 of the NBA Finals, when Nicole Curran—wife of Warriors owner Joe Lacob—leaned across Bey to talk to Hov, and was subsequently cyberbullied.