The milk mustaches are back.
On Thursday, the California Milk Processor Board announced it has revived the famous Got Milk? campaign with the help of Kith Treats—the cereal and ice cream bar located in Kith stores. The new ads star Seth Rogen, Chrissy Teigen, Joan Smalls, and celebrity chef Bobby Flay, all of whom are seen rocking those recognizable dairy 'staches.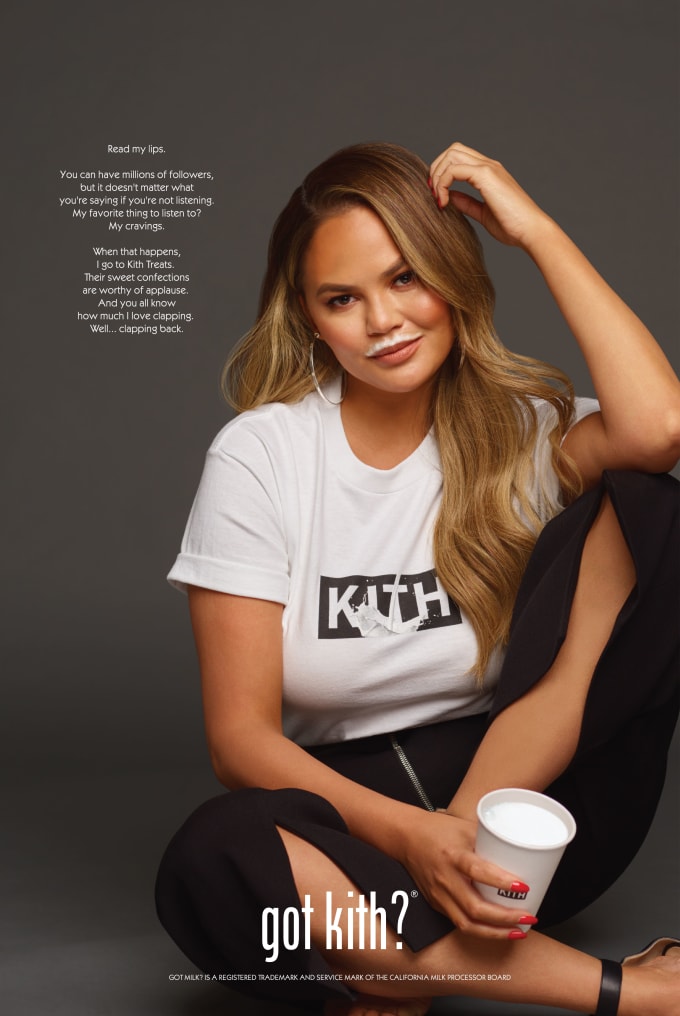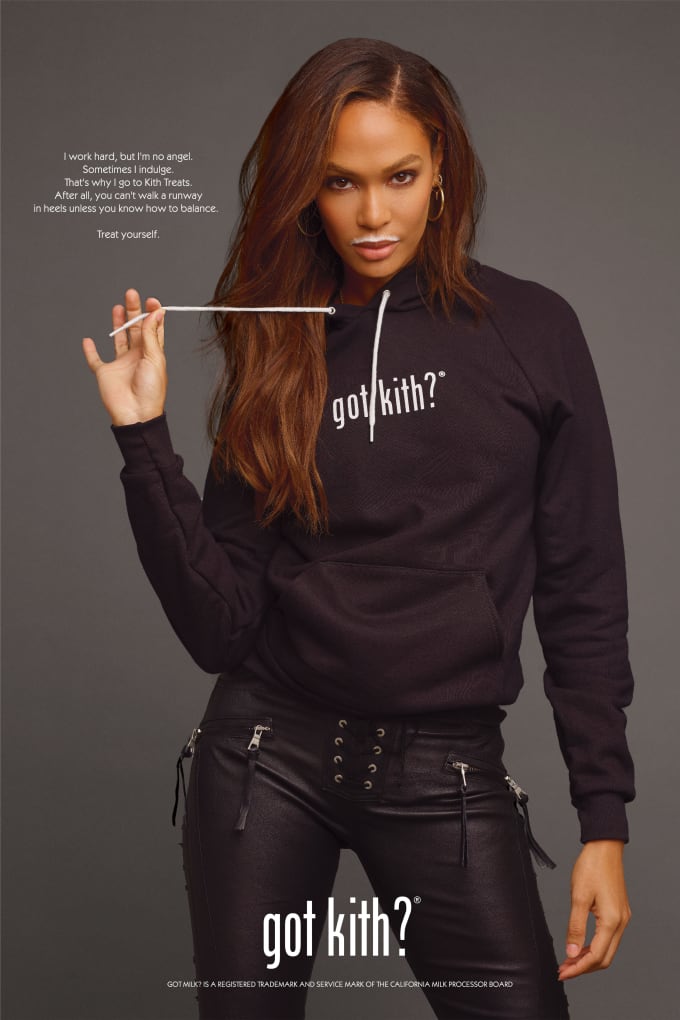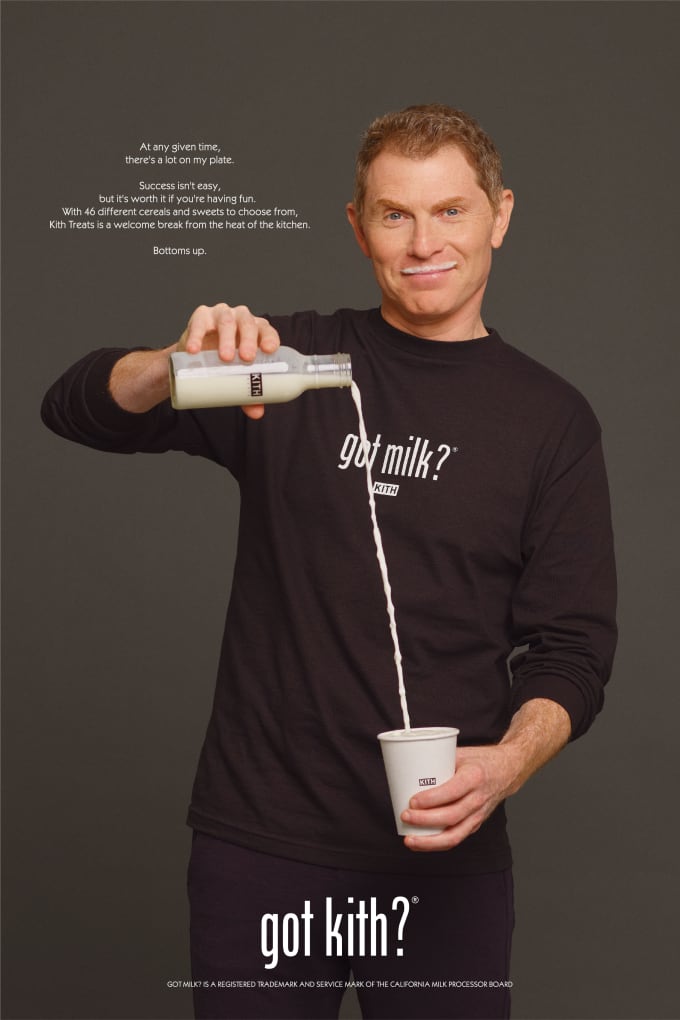 "As a child of the '80s and '90s, working with the CMPB was a no-brainer," said Ronnie Fieg, the founder of Kith and Kith Treats. "Seeing those ads in magazines and on TV during print and television's golden era had an impact on me that words can't describe."
He continued: "At Kith, we show reverence to other entities by creating product through our lens that they inspire [...] Even with all the global brands we've partnered with—from Nike and Versace to Coca-Cola and Cap'n Crunch—this was especially difficult with Got Milk?, since they're arguably the most powerful force in advertising history… but for an institution like them, we were up for the challenge."
The partnership coincides with the launch of Kith Treat's Latte de Leche, a confection that consists of sweet cereal milk and an embossed espresso lollipop.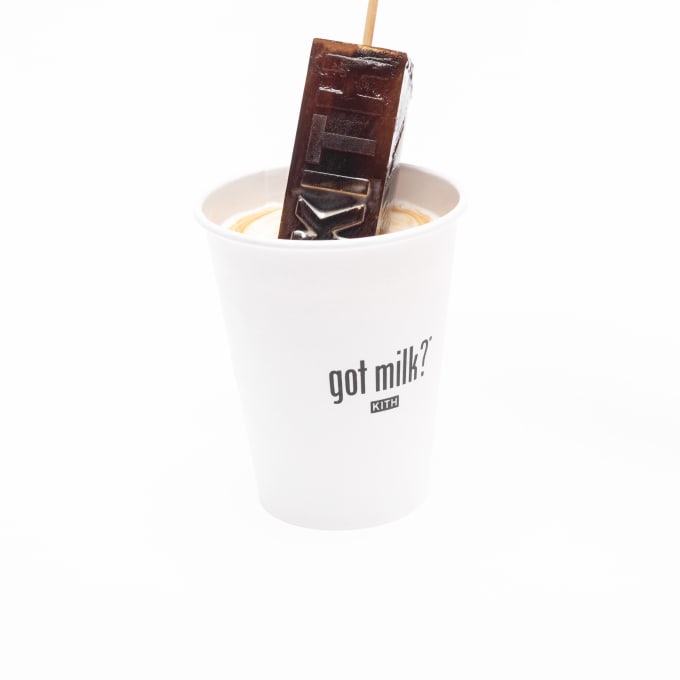 But that's not all. Kith will also drop a small Got Milk? capsule collection. The co-branded range is made up of tees, sweatshirts, and hoodies, and will drop this Saturday at Kith Treats shops in Los Angeles, Miami, and New York, as well as Kith's online store. Check out the pieces below.