After a nine-year break from the runway, Jun Takahashi presented Undercover's Fall/Winter 2018 menswear collection at Pitti Uomo 93 in Florence, Italy. While Takahashi has shown his women's line in Paris every year since 2002, this was only the Japanese designer's second time showing men's. (He made his debut in 2009 also at Pitti Uomo.)
Held at the Stazione Leopolda, the show explored the concept of Order/Disorder. As Joy Division's "Atmosphere" played, models walked down the runway in floor-length pleated skirts, crinkled outerwear, corduroy suits, puffer jackets, and various garments in tartan and argyle. Takahashi also incorporated space-wear details such as worker gloves in rubber, space station coats, and wellies inscripted with "disorder" on the left foot and "order" on the right.
According to Takahashi, he was inspired by Stanley Kubrick's 2001: A Space Odyssey. A fan of Kubrick's work, he was able to license images from the film and printed them, along with words such as 'HAL 9000' and the movie's title, on a cape, crewneck sweaters, a coaches jacket, bomber jackets, a hoodie, and hats. When asked why he chose Kubrick's movie as a reference, he said backstage via a translator: "The movie is about how computers start to control human beings."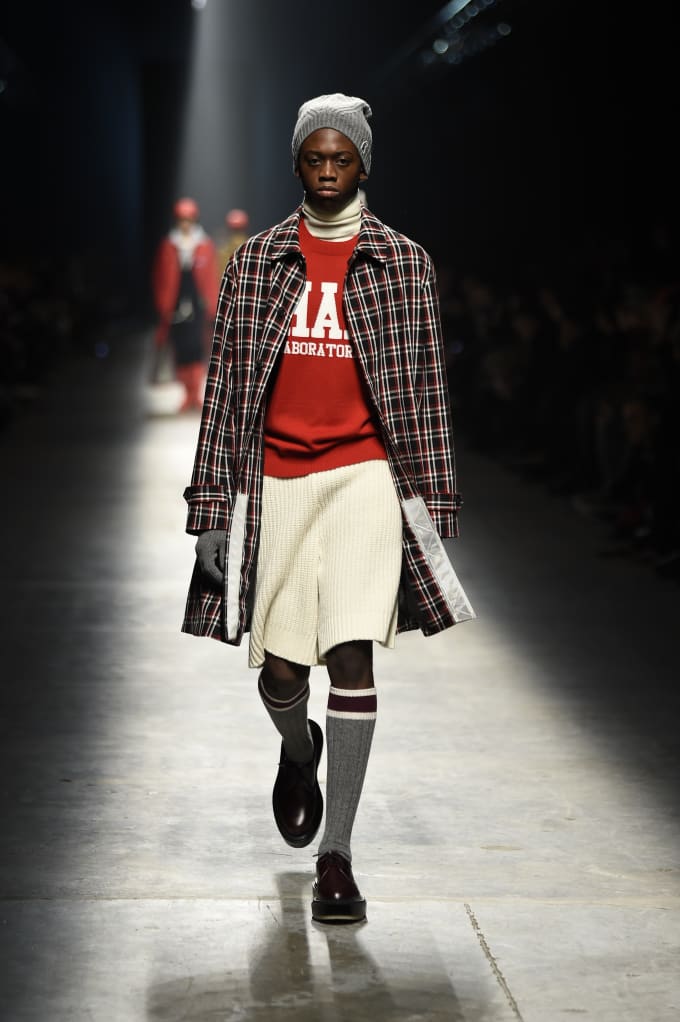 He adds that the film's message is true of society today, though he's quick to clear up that he didn't deliberately set out to make a political statement with the new collection. "What I'm showing is always what I'm just feeling," he says via a translator. "It's myself. Maybe you can connect, but I'm not trying to do or say something special."
Undercover was arguably the most anticipated event at the menswear trade show in Florence, partly because Takahashi was staging back-to-back shows with close friend Takahiro Miyashita, formerly of cult menswear label Number (N)ine, who presented his brand The Soloist. For Miyashita, this was his first time showing The Soloist on the runway outside of Japan.
Miyashita ended the show by exploring the theme of Disorder/Order. The vibe was darker; models, many of whom were hooded or masked, looked like they were ready for the apocalypse. The collection itself was highly conceptual: Quilted jackets hung off the models' backs like knapsacks, blazers featured quilted nylon sleeves and hoodies, shirts had deep cutouts. For the finale, a succession of models walked in poncho raincoats emblazoned with the Nine Inch Nails lyric "the day the world went away."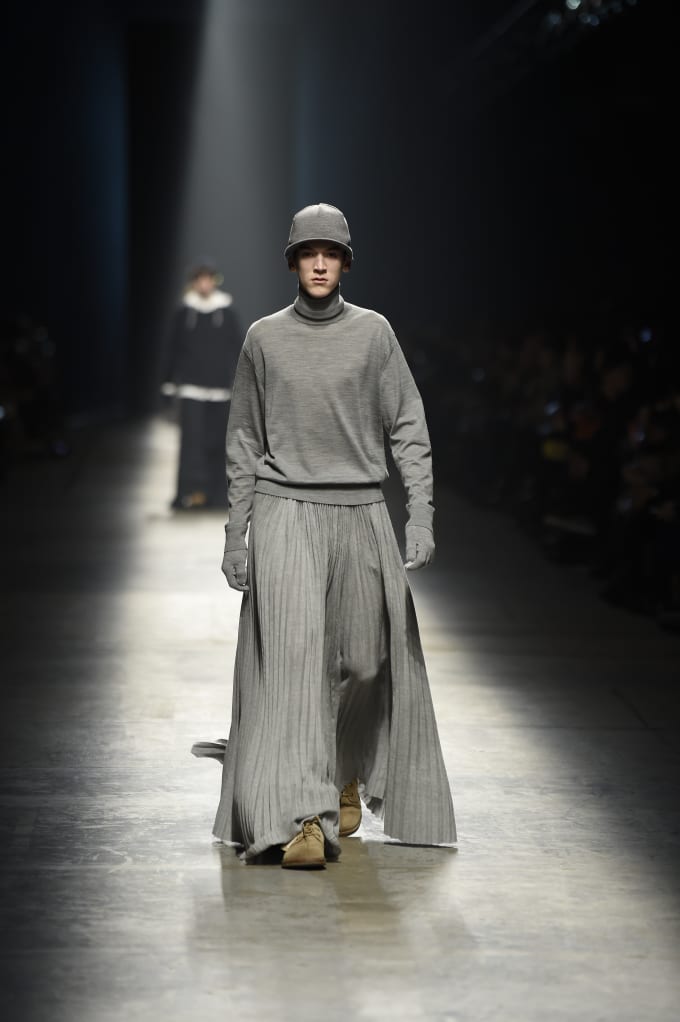 Miyashita said he and Takahashi hadn't seen each other's work or ideas for the show prior to the event. But both enjoyed the experience.
"I want to do it again in the future," Takahashi said.
Friendships aside, the excitement around Undercover's show was also about what this moment could mean. Takahashi, who launched his label 27 years ago, has not always enjoyed designing for men. Asked why he decided to show men's at Pitti again, he said: "We came because Pitti invited us to be the guest designer."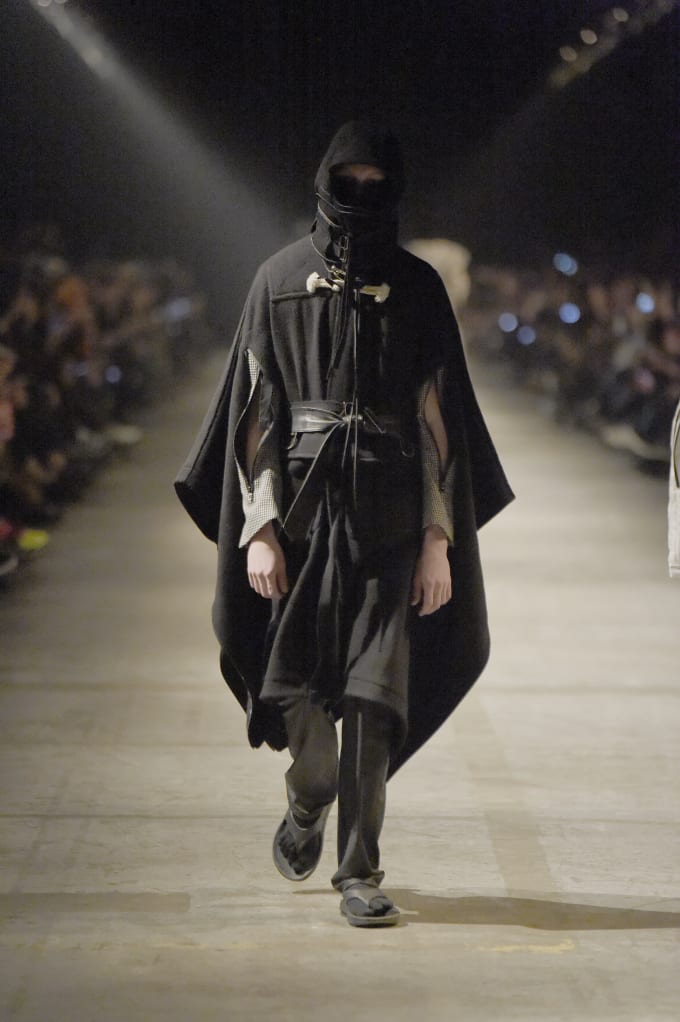 But, as he told Women's Wear Daily, this show also made him realize men's is "interesting." "I didn't really like making men's clothes very much," he told the news publication. "I didn't feel I was very good at it. Maybe it's because I was trying to make men's clothes using the same feeling I used to make women's wear. But in the past five years or so, or roughly after the last time I did Pitti, I changed my way of thinking and started making things that I personally want to wear as the core of the collections, and since then, making men's wear has become a little easier. But at the same time it got easier, I became more interested in making men's clothes. And so being able to do a show now, I think is really good timing."
Asked again backstage at the Stazione Leopolda when his next men's show would be, Takahashi simply smirked.