LeBron Responds to Possibility of Returning to Cavaliers, Shares Intentions to Play With Son Bronny
The Los Angeles Lakers star played for the Cavaliers for the first seven years of his NBA career. His contract with L.A. expires at the end of next season.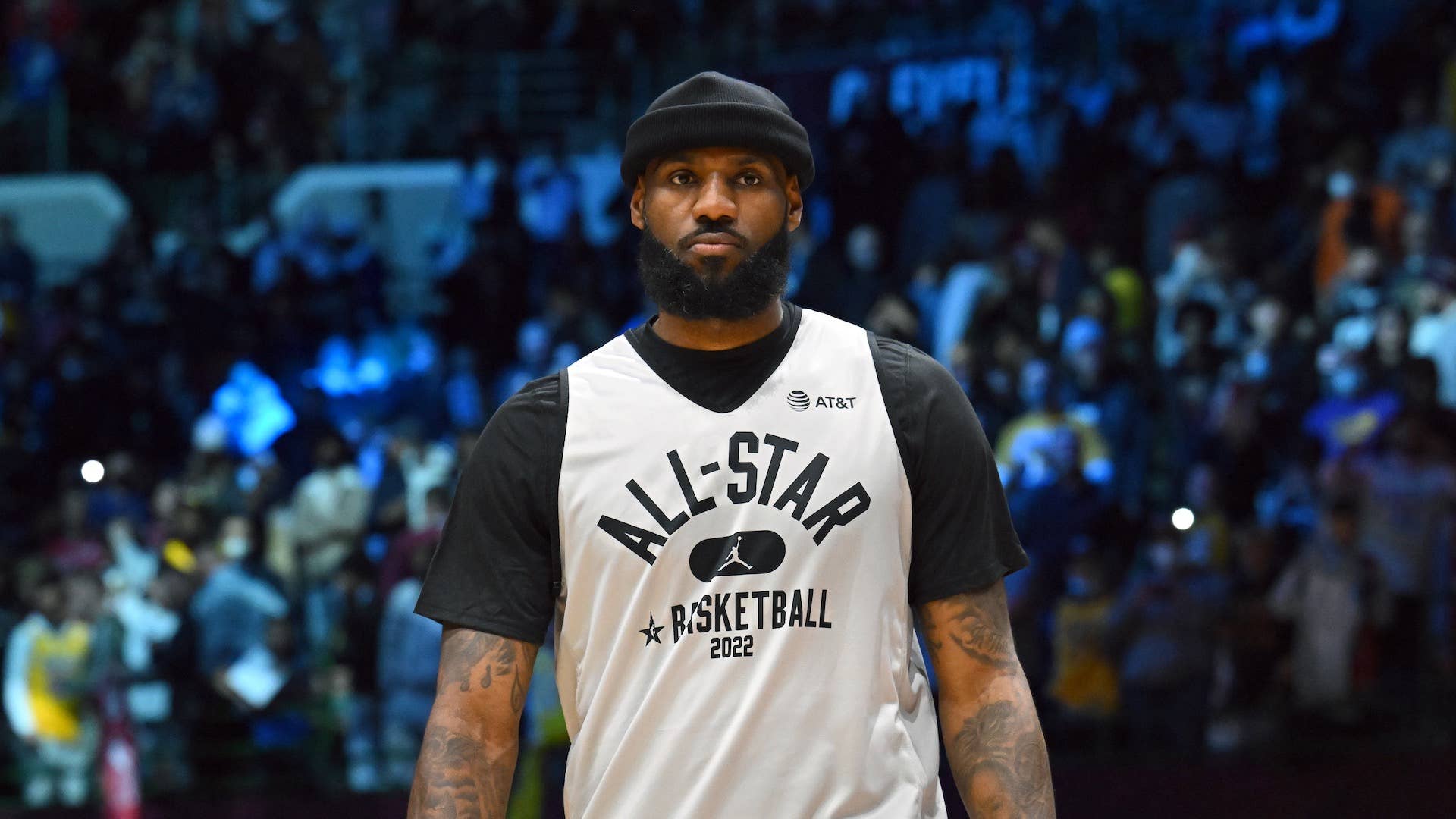 Getty
Image via Getty/Jason Miller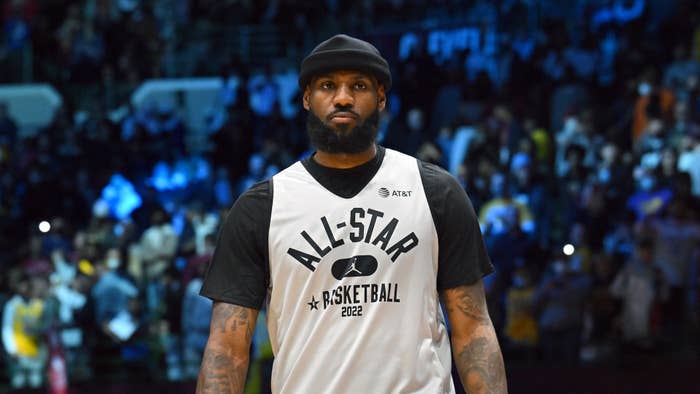 Could LeBron James return to the Cavaliers for a second time? It's not out of the question.
Though his contract with the Los Angeles Lakers doesn't expire until next year, the 37-year-old says he's open to rejoining the Cavs sometime after.
"The door's not closed on that," James told theAthletic's Jason Lloyd during the NBA All-Star weekend in Cleveland. "I'm not saying I'm coming back and playing, I don't know. I don't know what my future holds. I don't even know when I'm free."
The Cavaliers drafted James with the first pick in the 2003 NBA Draft. The Ohio native stayed with the team during the first seven years of his professional career, inked a deal with the Miami Heat in 2010, and returned to the Cavs in 2014. James was widely credited for reviving the franchise, and ultimately ended Cleveland's 52-year championship drought in 2016. 
When he came back to Ohio, James declared he would never leave again. He went back on the promise in 2018. "Life just changes," he reflected to the Athletic about his decision to sign with L.A. "You have a mission and you have more goals that you want to set out, you know? When I won a championship here, I didn't think that I would go anywhere, because I felt like I was complete. And then I realized that I still wanted to, I wanted to reach another level. I wanted to reach another level, so it wasn't done. My life goal wasn't complete."
Though James says he's unsure where he'll be next year, he said he intends to play at least one season with his son Bronny.
"My last year will be played with my son," James said. "Wherever Bronny is at, that's where I'll be. I would do whatever it takes to play with my son for one year. It's not about the money at that point."
Bronny, now 17 and in his junior year at Sierra Canyon School in California, will be eligible for the NBA draft in 2024—if the league doesn't eliminate the one-and-done rule.
James is now gearing up to play in his 18th All-Star game. The event will go down at 8 p.m. Sunday at the Rocket Mortgage FieldHouse in Cleveland.