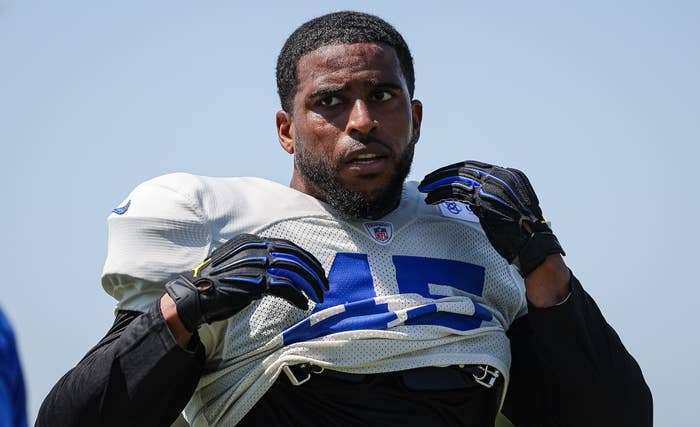 A protester certainly expected something when they stormed the Monday Night Football field with a pink smoke canister in hand, but it probably wasn't getting leveled by Rams linebacker Bobby Wagner.
When an attendee at Levi's Stadium ran out at top speed, L.A. defensive end Takk McKinley chased them down the sideline for a second before Wagner came out of nowhere, shoulder-first. The 32-year-old eight-time Pro Bowler absolutely flattened the person, who was protesting for animal rights. 
The San Francisco 49ers beat the Rams 24-9.
See some of the best reactions to Bobby Wagner's surprise tackle below.