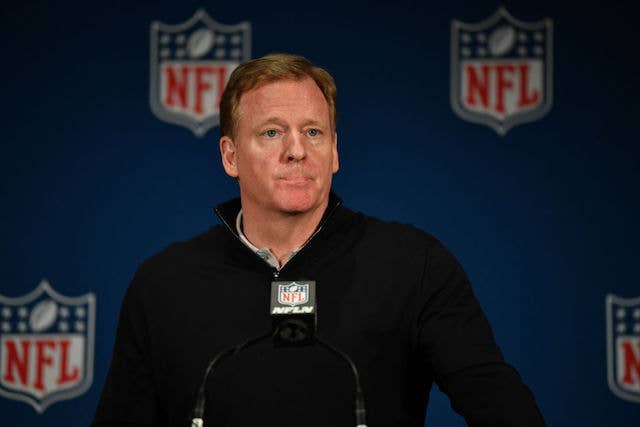 Every year there are a few things that are guaranteed to happen at the NFL Draft: Mel Kiper Jr. collecting a paycheck, the Cleveland Browns picking the wrong guy to solve their never-ending quarterback drought (sorry Baker Mayfield), and Roger Goodell getting audibly booed by almost everyone in attendance when he takes to the podium to kick off the first round.
Last year, the raucous Philadelphia crowd booed him for what seemed like forever. This year, the 2018 NFL Draft was held at the Dallas Cowboys home stadium and the attendees at AT&T Stadium let him hear it all over again.
Despite walking onto the stage alongside Cowboys legends like Roger Staubach, Troy Aikman, and Jason Witten, the fans still booed relentlessly at the oft-criticized owner during his entire introduction. 
Goodell doesn't exactly have a large group of supporters. This past NFL season, he found himself in the middle of the controversial pregame player protest movement spearheaded by Colin Kaepernick that caused outcry from fans and team owners alike, a situation that he did not exactly handle with the most style and grace. While there are numerous other things to point to that show slight incompetence from Goodell, last year he got himself a $200 million contract extension. Fans weren't too happy about that either. All of this adds fuel to the proverbial fire.
The NFL commish did his best to laugh off the onslaught by saying, "I can't believe you guys are booing the Cowboys," but deep down he knows where the boos are directed. Hopefully, the local fanbase isn't given more to boo about when the Cowboys make their first-round selection with the 19th overall pick.