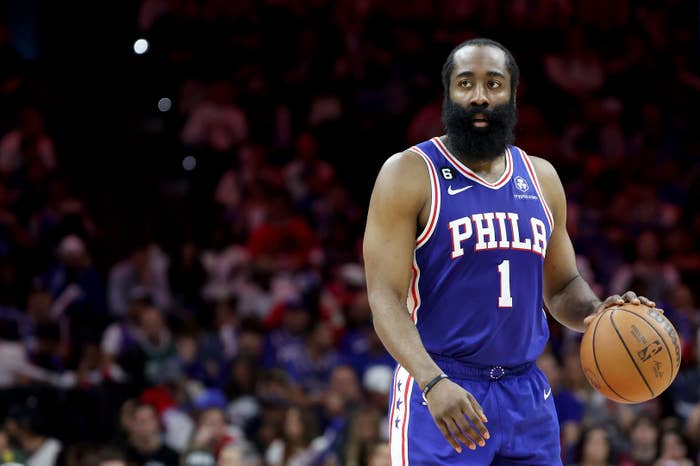 James Harden has responded to claims of his alleged behavior throughout his tenure with the Philadelphia 76ers last season.
On Wednesday, the 2018 NBA League MVP took to his Instagram Stories to tell journalists and critics to calm down with all the articles they've published about his actions off the court.
"Y'all gotta chill wit these reports 😂😂😂 Imma start reporting shit," Harden wrote on his Instagram Stories.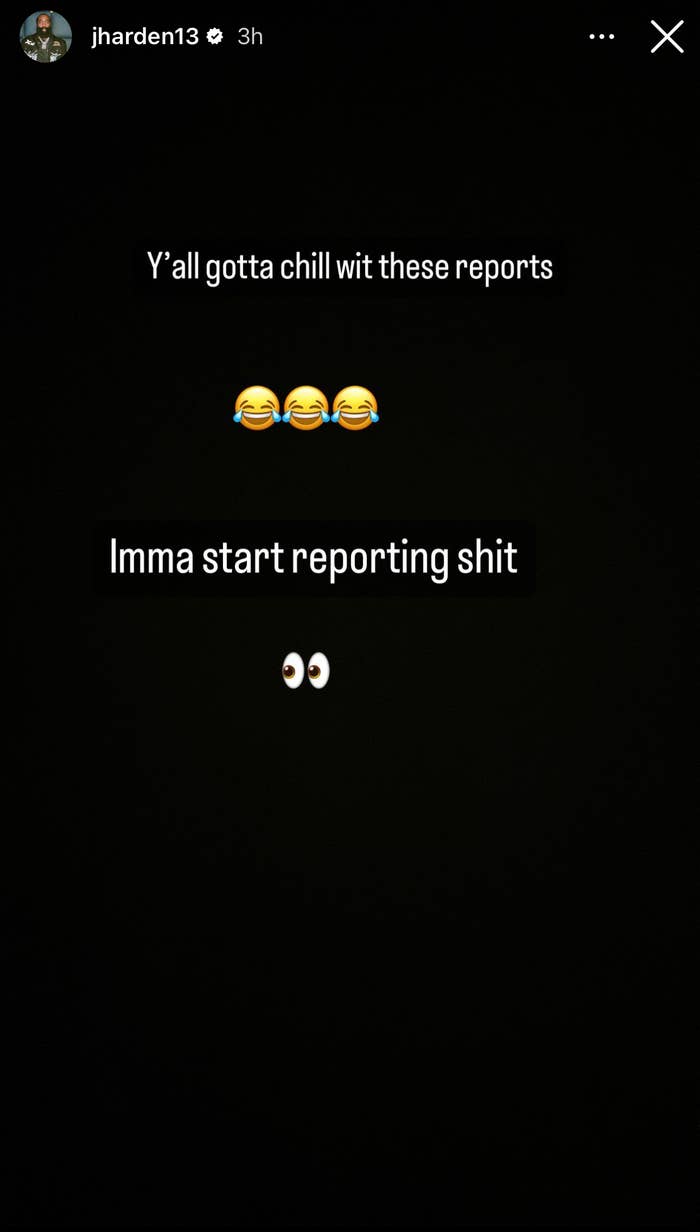 The shooting guard's post arrived after ESPN's Ramona Shelburne published an article that highlighted Harden's fractured relationship with the Philadelphia 76ers. One quote that circulated on X claimed the 34-year-old was upset with not being selected for the All-Star team last year, then took his time responding to Adam Silver's offer to become an injury replacement for Kevin Durant. According to the report, Harden was in his feelings.
"Days went by without Harden's answer," Shelburne wrote. "He was pouting. By the time Harden sent word that he would accept the invitation, Silver had moved on, naming Toronto Raptors forward Pascal Siakam as the replacement for an injured Durant."
Another anecdote from Ramona Shelburne's story claimed Harden angered some of his Sixers teammates and former head coach Doc Rivers after he traveled to Miami separate from the team and partied the night before a game.
"Harden didn't travel with the team to Miami, sources said," Shelburne wrote. "He traveled separately, with permission from the front office, to enjoy the nightlife. This is not uncommon in the NBA, or for Harden, but it didn't sit well with Rivers and several players on the team, sources said."
James Harden's off-season with the Philadelphia 76ers has been tumultuous. For starters, he exercised his $35.6 million player option under the condition that the Sixers traded him to the Clippers. However, that move didn't happen.
Last month, Philly announced Harden was off the trade market, and as a result, the 10-time All-Star was expected not to make training camp. He called Sixers GM Daryl Morey "a liar" during an event in China last month.
"Daryl Morey is a liar, and I will never be a part of an organization that he's a part of," Harden said. "Let me say that again. Daryl Morey is a liar, and I will never be a part of an organization that he's a part of."
In an interview with KHOU 11 in Houston, Harden believed nothing could fix his relationship with the 76ers as the damage had already been done.
"I think so," he said. "I've been patient all summer. For me, it's just focus on what I can control and getting ready for this season."