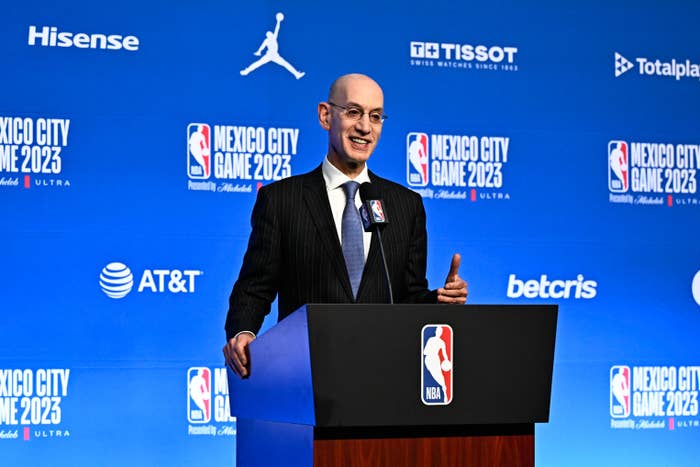 Over the past few years, the NBA has made it clear that it wants to expand. While cities like Seattle and Las Vegas have been the obvious choices so far, Adam Silver has more in mind.
During Monday night's broadcast of the Boston Celtics game versus the New York Knicks, Silver made an appearance to talk about the league's potential expansion and the ever-growing basketball market in Canada.
"That's become a great basketball market," Silver said about Canada per Sportsnet. "I will say the Toronto Raptors have done a good job [...] of making themselves Canada's team. I know there's interest from Montreal. There's still ongoing interest in Vancouver."
In a separate tweet from Keith Smith of Sportrac, the journalist said that interested parties from Montreal have already reached out to the NBA.
Smith followed his initial tweet up by claiming it's "a pretty open secret that Seattle and Las Vegas are clear frontrunners for the next two NBA teams," but raised the question of if the NBA could eventually add in two more teams and become the league to have 34.
Though Montreal and Vancouver are on the NBA's radar, their potential addition to the NBA wouldn't be for years to come.
In October, Montreal hosted a preseason game between the Oklahoma City Thunder — who have two Canadians on their team in Lugentz Dort and Shai Gilgeous-Alexander — and the Detroit Pistons.
After the game, Gilgeous-Alexander told reporters that the NBA "should put a team" in Montreal.
The NBA also recently launched a website titled "NBA Represent" to highlight Canadian players in the league.