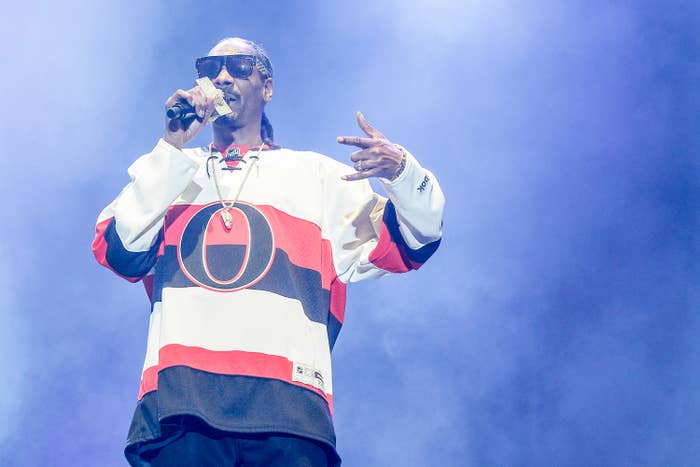 Snoop Dogg is the latest celebrity to join in on the bid to purchase the Ottawa Senators.
According to The Athletic, the "Gin and Juice" rapper is teaming up with film producer Neko Sparks in an attempt to pry the team away from other suitors.
"He's passionately involved. He's coming up with ideas. And he's legitimately excited," said one of The Athletic's sources. "He wants this team."
Should Sparks' team succeed in its bid to buy the Senators, Snoop would attend several games in the nation's capital and would also join the TSN team to provide analysis and commentary throughout various games in the 2023-24 season.
The report also noted that the Sparks group isn't intimidated by the $1 billion price that has been floating around.
Snoop confirmed his interest in buying the Senators on his Instagram, where he said he admired what Sparks was trying to do for Ottawa.
"Amazing what Neko Sparks is trying to do in Ottawa & I'm looking forward to being apart of that ownership team," Snoop wrote. "I wanna bring hockey to our community."
Both Snoop and Sparks are interested in helping hockey grow within different communities and minority groups.
The bid comes after another report that claimed Ryan Reynolds and Remington Group's alleged forthcoming bid of $1 billion.
Previous reports noted that the deadline to place a bid on the team is May 15.