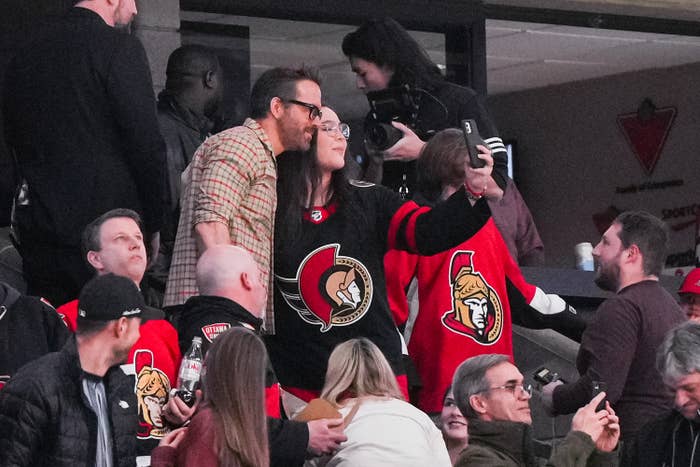 Ryan Reynolds could be one step closer to achieving his goal of owning the Ottawa Senators.
The Canadian actor and the Remington Group led by real estate agent Christopher Bratty are preparing to place a monstrous $1 billion bid on the NHL franchise as well as the Canadian Tire Centre, according to the Ottawa Sun.
The Ottawa Sun had previously reported that the deadline to place bids is May 15 and that Reynolds and Bratty are prepared to be aggressive at this stage in order to complete the deal as fast as possible.
Should the Remington Group succeed in their bid to buy the Senators, it's possible that Reynolds and Bratty look to build a new rink in or near downtown Ottawa.
Reynolds' venture into the sports world won't start with the Senators, however. He and Rob McElhenny purchased Wrexham A.F.C. back in 2020. In the 2022-23 season, Wrexham came in first place in the National League and got promoted to the EFL League Two for the first in 15 years.
Reynolds has been linked to the Ottawa Senators for a while. He confirmed reports of his interest on Fallon, saying he just needed a "sugar mommy."
Then it was believed he was freeing up capital for a potential purchase when he announced the sale of Mint Mobile for $1.35 billion.
The Senators' previous owner, Eugene Melnyk, died in 2022. His daughters Olivia and Anna Melnyk currently own the team.