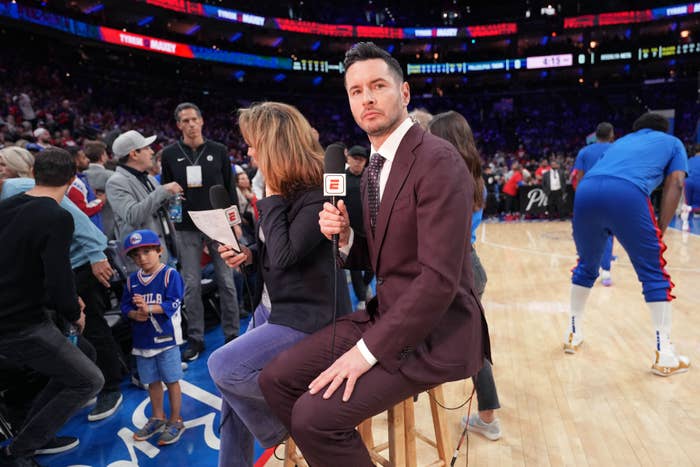 The 2022-23 season ended on a sour note for the Toronto Raptors. After failing to make the playoffs with a talented roster, the team parted ways with head coach Nick Nurse.
With the NBA draft looming and free agency on the horizon, the Raptors will have to decide on the direction they want to take moving forward and who the best candidate for that might be. Ime Ukoda was rumoured to be a possibility, but he's since taken the Houston HC job.
Here are all the current names floating around for the head coach position.
Adrian Griffin
The most obvious choice thus far. Griffin has been an assistant coach for the Raptors since 2018. The team could make a move similar to 2019 when they replaced Dwane Casey with then-assistant coach Nick Nurse.
Jerry Stackhouse
Jerry Stackhouse coached the Raptors 905 and led them to a D League championship back in 2017 and then moved on to the Vanderbilt Commodores college team shortly after. He doesn't have any NBA coaching experience, but his resume certainly is interesting.
Sergio Scariolo
Another ex-assistant, Scariolo knows the ins and outs of the Raptors organization and while he could be a solid coach, he might also offer more of the same.
Becky Hammon
Fresh off of a WNBA championship as head coach of the Las Vegas Aces, Becky Hammon certainly has the skillset needed to win. There's also her long tenure in San Antonio as an assistant to the legendary Gregg Popovich.
JJ Redick
The biggest question mark on the list so far. JJ Redick has been often providing insightful commentary on ESPN and clearly understands the game, but moving to a coaching position could be risky. Just look at what happened to Steve Nash.