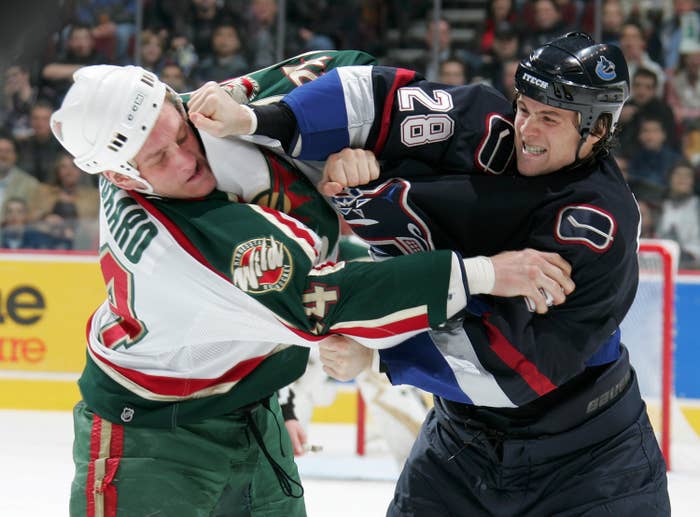 A study from Columbia University shows that players who spent their careers in the NHL as enforcers tend to die 10 years earlier than other players.
According to the Canadian Press, the researchers at the university analyzed data from over 6000 players from 1967 to 2022 and concluded that enforcers did indeed have a shorter life span than other players who were drafted in a similar position and had comparable height and weight figures.
"However, being an enforcer was associated with dying approximately 10 years earlier and more frequently of suicide and drug overdose than matched controls," the study claims. "Re-emphasis on player safety and improving quality of life after a hockey career should renew discussion to make fighting a game misconduct penalty in the NHL."
The study found that of 331 players who they deemed enforcers, two died of a neurodegenerative disorder, two overdosed on drugs, three had committed suicide, and four died following car crashes.
Given that these players were fighting in most games, the likelihood these enforcers would have CTE is quite high.
Hockey leagues have been trying to cut back on fighting in the sport. While the NHL still features fights, its recurrence has dropped significantly.