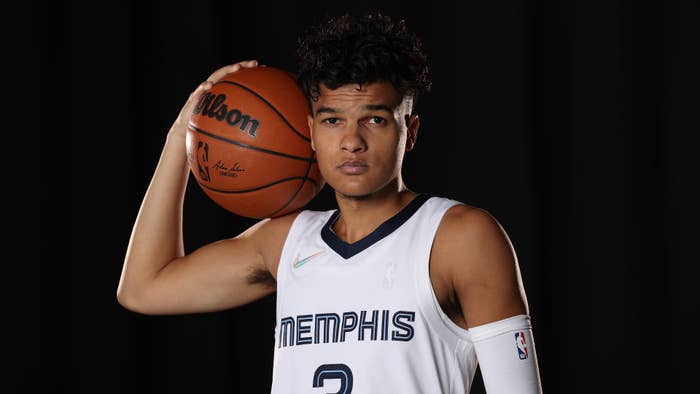 2020 NBA first-round pick Tyrell Terry announced his retirement on Instagram Thursday. 
"This message is a very difficult one to share and an emotional one to write," Terry wrote. "Today I decided to let go of the game that has formed a large part of my identity." The 22-year-old guard explained that his decision comes after he "experienced the darkest times of my life." 
"To the point where instead of building me up, it began to destroy me. Where I began to despise and question the value of myself, much more than those surrounding me could ever see or know," Terry explained. "Intrusive thoughts, waking up nauseous, and finding myself struggling to take normal breaths because of the rock that would sit on my chest that seemed to weigh more than I could carry. This is just a brief description of the anxiety this sport has caused me." 
Terry was selected by the Dallas Mavericks with the 31st overall pick. He declared for the NBA Draft after his freshman season at Stanford, where he averaged 14.6 points, 4.5 rebounds, and 3.2 assists per game, and was named to the Pac-12 All-Freshman Team. After playing in 11 games with the Mavericks during his rookie season, Terry was waived, and picked up by the Memphis Grizzlies two months later. 
On New Year's Day 2022, the Grizzlies inked Terry to a two-way contract, which means he could bounce between the professional team and its G League affiliate. He was waived by Memphis in July. 
Read Tyrell Terry's statement in its entirety below.