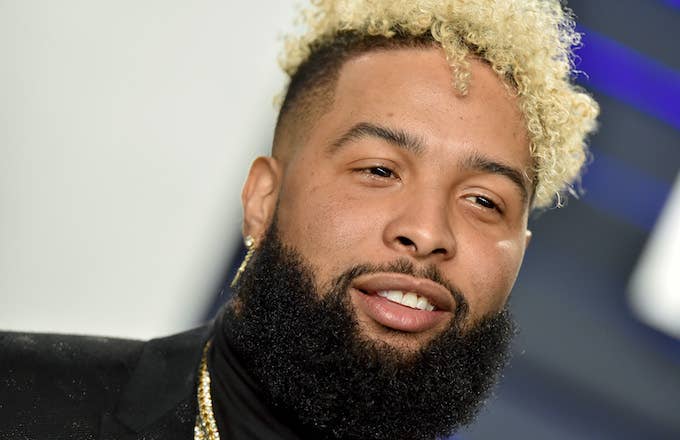 Odell Beckham Jr. had time today. 
After OBJ skipped out on a second day of OTAs with his new team, the Cleveland Browns, The Herd with Colin Cowherd decided to seize the moment with a Family Feud-themed list of the star wide receiver's top 10 most memorable moments. 
Never one to miss a chance at stirring the pot, Cowherd put Beckham getting traded to the Browns at No. 2. Cowherd knew what he was doing but probably didn't expect to get a response out of OBJ.
Beckham even came with the receipts, exposing Cowherd for being the "bold tv people who see u in person and have completely different convos."