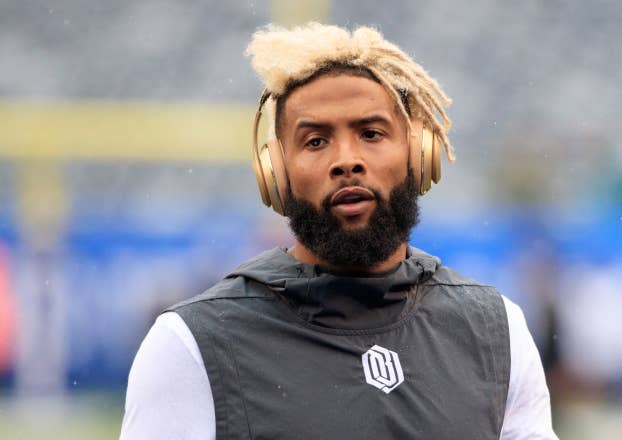 With the acquisition of superstar wide receiver Odell Beckham Jr., the Cleveland Browns appear to have completed their metamorphosis from the NFL's laughingstock to a serious Super Bowl contender. Beckham is as optimistic as anyone, and stated his plans on turning the Browns into football's next dynasty. 
In an interview published on Monday, Beckham explained to GQ that he believes the Browns have the potential to win several Super Bowls in the near future. 
"I plan on being there for the next five years and trying to bring as many championships there as possible," Beckham told GQ's Cam Wolf. "Turning [the Browns] into the new Patriots."
While this may seem like a lofty goal, a lot of people appear to be sold on Cleveland's position. According to The Action Network, the Brown have a 12/1 chance of winning the Super Bowl. This places them among the top five teams expected to win the title, while also giving them their best odds since 1995. This boost is due largely to Cleveland's retooled, high-powered offense. In addition to Beckham, the Browns also picked up running back Kareem Hunt to complement their talented young quarterback, Baker Mayfield. Although he has yet to catch a regular season pass from Mayfield, Beckham is sold on his potential and ability to help him achieve his multi-championship goals.
"I would say he's next, but I feel like he's now," Beckham said. "He's Brett Favre—he's going to be a Hall of Famer."