Miles Bridges Agrees to Deal Over Domestic Violence Charge, Will Avoid Jail Time (UPDATE)
Miles Bridges pleaded no contest to a felony domestic violence charge and will not receive any jail time after striking a deal with prosecutors.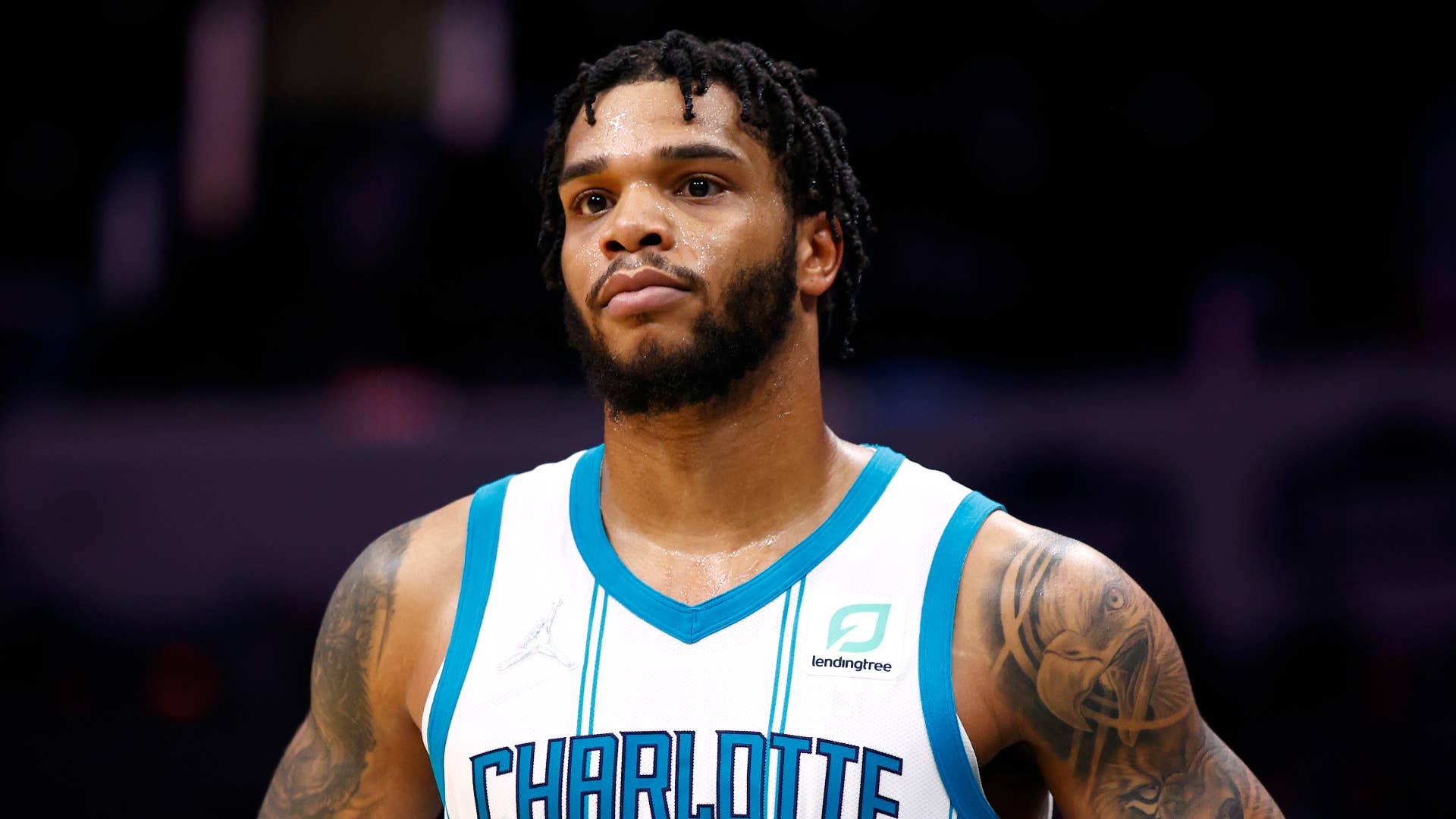 Getty
Miles Bridges looks on during overtime in the game against the Philadelphia 76ers.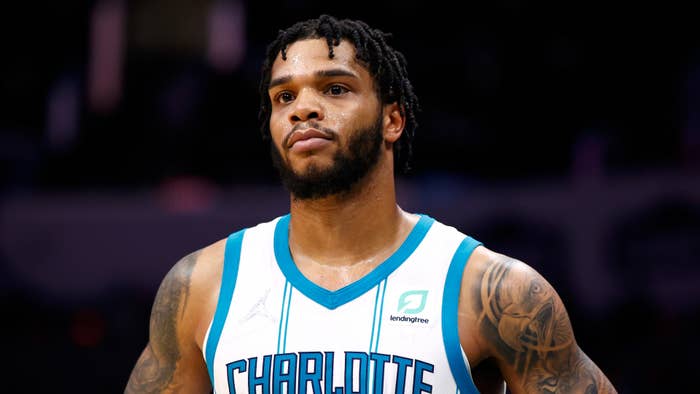 UPDATED 11/8, 7 p.m. ET: Miles Bridges has filed a restraining order against the mother of his children after recently pleading guilty to domestic violence for assaulting her.
TMZ writes that Bridges alleges Mychelle Johnson has failed to leave him alone, citing three separate occasions in the past month in which she's "showed up to his home or places he's staying and harassed him, causing him emotional distress and anxiety." One of the incidents occurred just two days after Bridges entered a no-contest plea to one felony count of injuring a child's parent.
On Oct. 12, Johnson showed up unexpectedly with their two children at an Airbnb where Bridges had been staying in Los Angeles. Bridges claims he ran inside in an attempt to stay away from Johnson, who, after failing to get inside, stole his dog and left with their kids. 
Weeks later, Johnson on Oct. 31 followed Bridges and his friends to a hookah lounge, where she demanded to speak with Miles. After failing to do so, she allegedly parked outside for six hours before leaving. Finally, on Nov. 5, two days after Bridges entered a plea deal, Johnson showed up to his L.A. Airbnb and "stood outside the home antagonizing me and refusing to leave."
In a request to court, Bridges is now asking a judge to order Johnson to stay at least 100 yards away from him, as well as having no contact with Miles or his dog.
See original story below.
Miles Bridges pleaded no contest to a felony domestic violence charge after reaching an agreement with prosecutors.
ESPN reports Bridges appeared in Los Angeles Superior Court on Thursday and entered a no-contest plea to one felony count of injuring a child's parent. As part of his agreement, the charges of child abuse under circumstances or conditions likely to cause great bodily injury or death were dropped, and "an allegation of causing great bodily injury on the domestic violence victim" was dismissed.
Bridges was sentenced to three years of probation. During that span, Bridges will need to complete 52 weeks of domestic violence counseling and parenting classes. He must serve 100 hours of community service. He cannot possess guns or ammunition. Bridges is also expected to abide by the 10-year protective order associated with the woman in the case.  
This agreement means Bridges accepts the punishment but doesn't formally admit that he's guilty. 
"We believe this resolution was the best avenue to hold Mr. Bridges accountable for his conduct," the Los Angeles County District Attorney's Office said in a statement. "We also understand through the victim's representatives that the victim wanted an expedited resolution of the case. The victim and her representatives were consulted about the proposed resolution and agreed with the outcome of the case."
Bridges was expected to cash in on a career year where he averaged 20.2 points, 7.0 rebounds, and 3.8 assists per game, but was ​​arrested the night before the NBA free agency period began.
Bridges is a restricted free agent, which means the Charlotte Hornets will be given the opportunity to match any offer he receives from another team.