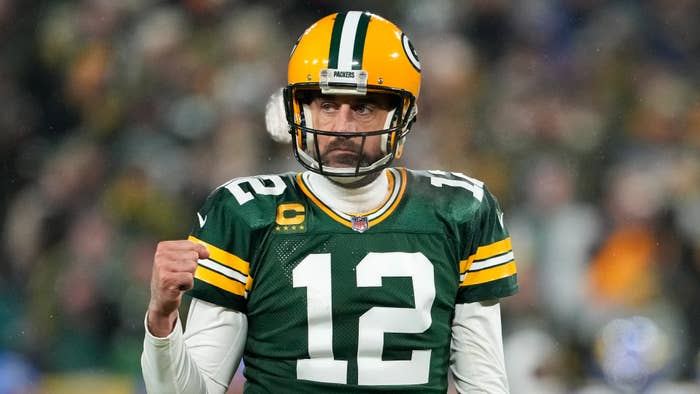 The Green Bay Packers and New York Jets have reached an agreement on a deal involving four-time MVP quarterback Aaron Rodgers. 
According to ESPN's Adam Schefter, both teams will swap their first-round picks in this year's NFL Draft, meaning Green Bay will move up two spots to No. 13, and New York will drop down to No. 15. The Packers will also receive the Jets' No. 42 and No. 207 picks in 2023, as well as a second-rounder in 2024 that can become a first-round pick if Rodgers plays 65 percent of plays in the upcoming season.
During his appearance on The Pat McAfee Show last month, Rodgers claimed the Packers front office initially led him to believe that he would be given as much time as he wanted to decide his future, but their stance changed when he returned from his darkness retreat. Rodgers was allegedly under the impression that Green Bay "would like to move on."
"My side: love and appreciation and gratitude for everything Green Bay has done for me. So much love and heart open for the Packers fans and what it meant to be their quarterback," he said, perUSA Today. "And also the reality of the situation: it is what it is; the Packers would like to move on. They've let me know that in so many words. They've let other people know that in direct words."
Rodgers confirmed the Packers were aware of his desire to be dealt to the Jets, and the ball was essentially in their court on making that happen. 
Packers general manager Brian Gutekunst was apprehensive about discussing the deal, saying there were still some hurdles that needed to be cleared before the trade was finalized. Gutekunst told ESPN it was important for Green Bay to reach an agreement prior to the start of the draft on Thursday.