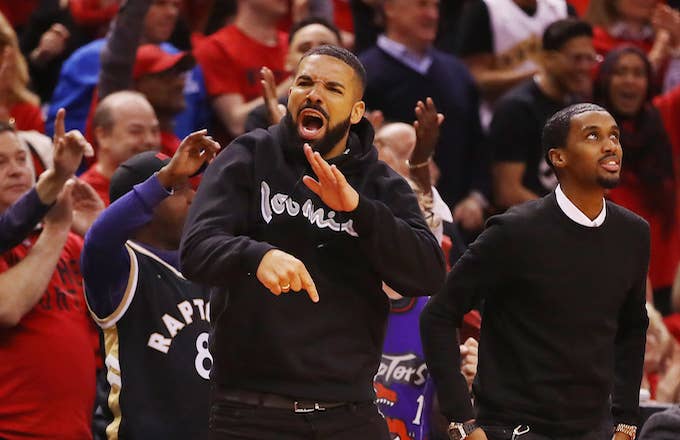 We're nearing a full 24 hours since the Toronto Raptors defeated the Milwaukee Bucks to advance to the NBA Finals for the first time in franchise history, and Drake isn't entirely done relishing in their monumental moment. There was still someone on his radar that needed to be called out for their allegiance to the Bucks: Gucci Mane.
Earlier today, Drake tagged Gucci in a selfie with a mischievous/creepy filter on his Instagram Story. Given the timing of the post and the fact that he STILL has the Raptors' 2019 NBA Finals cap on, we already know what message he's trying to get across. 
Drake's latest jab at Gucci may be the last we see in what turned into an entertaining back-and-forth between the two throughout the Eastern Conference Finals. Despite their respective ties, Drake was nice enough to find a way to get Gucci to come to Toronto to see Game 3 in the Scotiabank Arena.
We would say that Drake's celebration after the Raptors' win is dying down, but we're venturing into uncharted territory. He may still have something up his sleeve for Mallory Edens.