Ja Morant Takes 'Full Accountability' in New Statement Following Suspension Over Video With Gun
NBA commissioner Adam Silver also gave his "shocked" reaction to Morant flashing a gun on social media.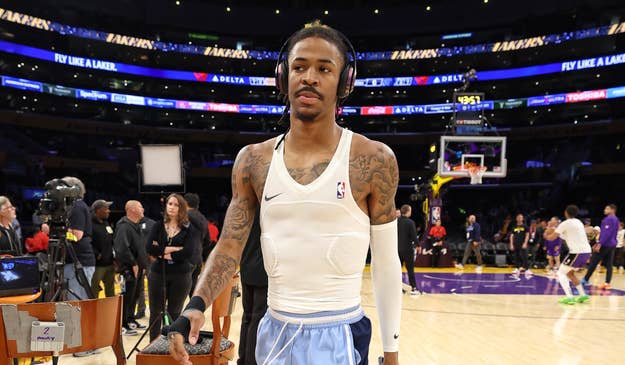 Getty/Jim Poorten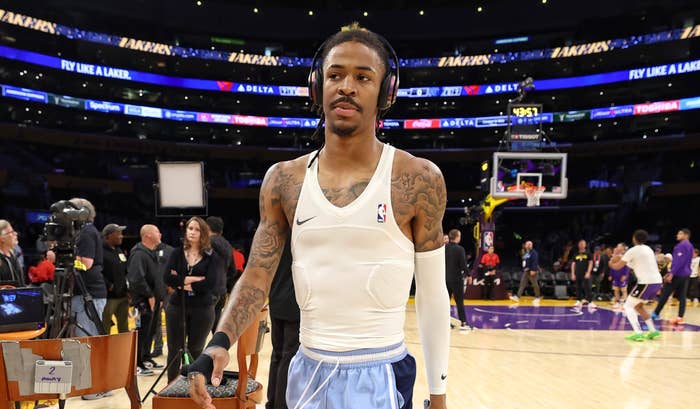 Ja Morant was suspended by the Memphis Grizzlies after the star guard was seen flashing a gun on social media over the weekend. The incident came just two months after the NBA suspended Morant for eight games without pay after he brandished a weapon during an Instagram Live session.
In a statement provided to ESPN's Adrian Wojnarowski on Tuesday night, Morant said, "I know I've disappointed a lot of people who have supported me. This is a journey and I recognize there is more work to do. My words may not mean much right now, but I take full accountability for my actions. I'm committed to continuing to work on myself."
While the Grizzlies organization has already suspended Morant "from all team activities pending league review," the NBA has yet to deliver a ruling on the matter. During ESPN's coverage of the NBA Draft Lottery earlier Tuesday evening, commissioner Adam Silver appeared alongside Malika Andrews to share his thoughts on Morant's latest actions.
"Honestly, I was shocked when I saw this weekend that video," Silver shared at the 1:45 mark below. "Now, we're in the process of investigating it, and we'll figure out exactly what happened to the best we can. And again, the video's a bit grainy and all that, but I'm assuming the worst, you know? But we'll figure out exactly what happened there."
While handing down Morant's suspension in March, Silver called Ja's conduct "irresponsible, reckless and potentially very dangerous."
"It also has serious consequences given his enormous following and influence, particularly among young fans who look up to him," Silver said in a statement at the time.
NBA insiders are already convinced that Morant may face a hefty punishment for his failure to rehab his image following his suspension. On Sunday, Wojnarowski said that Morant might be facing a "lengthy suspension."
"I sense already today that Adam Silver's going to feel increasing pressure from other teams in the league who see this as much as it impacts the Grizzlies, that it impacts them and their ability to market their players and their teams," Wojnarowski said before ESPN's broadcast of the Sixers-Celtics.