Reggie Bush Donates $10,000 to Nipsey Hussle's Children, Starts GoFundMe to Reach $100,000 (UPDATE)
The former NFL player took to Twitter to announce that he and his wife have partnered with GoFundMe to help raise money for Nipsey Hussle's two children.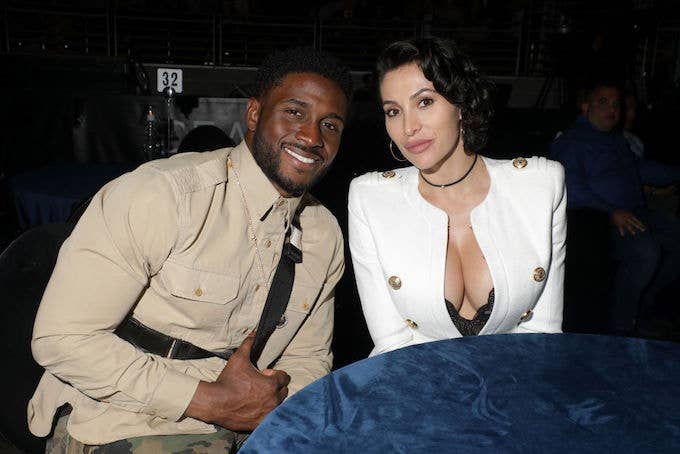 Getty
Image via Getty/Roger Kisby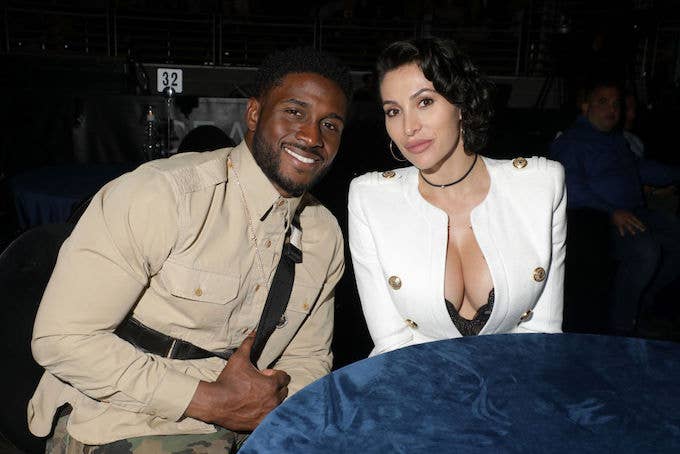 UPDATED 4/14/2019, 12:30 p.m. ET: Reggie Bush has responded to Karen Civil's claims in a lengthy Instagram post. "Wait wait wait wait one minute," he wrote. "I just heard about this story I'm sorry but I must defend myself here. This is beyooond me! I HAVE ABSOLUTELY NOTHING TO GAIN FROM THIS!!!! [...] Not sure where this came from or who you spoke to but you must be sadly mistaken if you think we just lost our minds and made up some fake gofundme page."
The post sees him continuing to defend himself, with him accusing those criticizing him of not realizing "that this was bigger than money." He also stated that this is "the very last time" he will speak on the subject. The gofundme campaign, as previously noted, has been removed from the site.
In a response to his Instagram, Civil wrote, "You literally had this campaign go up, while he was finally being laid to rest." She asserts that Bush and his team had asked Nip's family and were told, although he ultimately "moved forward anyway." She continued, "If you are so compelled for what Nip stood for in his community. Raise that hundred thousand dollars for women who lost their significant other/husband to gun violence and financially cannot provide for their families." 
Read Bush's lenghty post on the matter below.
UPDATED 4/13/2019, 4:30 p.m. ET: In since-deleted tweets, Karen Civil said that Nipsey Hussle's family didn't approve of Bush's GoFundMe page. She pointed out that a foundation for community efforts will kick off soon. Bush's announcement tweet and the GoFundMe page has since been deleted.
See original story below.
Reggie Bush took to Twitter on Friday to announce that he and his wife Lilit Avagyan have donated $10,000 to Nipsey Hussle's two children. He also encouraged others to help them reach their $100,000 goal. 
The former NFL running back partnered with GoFundMe and CAA to launch the fundraiser for Nipsey's two children, after feeling "empowered" by Hussle's longtime girlfriend Lauren London. "[Nipsey] touched a lot of lives in a positive way," Bush said. "He wanted to make a difference in his community, and communities like it all around the world."
"As a tribute to Nipsey, I would like to offer support to his children, and all funds from this GoFundMe will be transferred directly into a trust that was created solely for his legacy, his two children, Kross & Emani," Bush told viewers. "I'm making a donation to start this off. Please join me in honoring him in this way."
Avagyan then explains that both she and Bush "feel so blessed that we got to live at the same time as a spirit such as Nipsey's. God got to work through a man who found his purpose on this Earth, touched so many lives."
Following Bush's act of kindness, the New England Patriots wide receiver Phillip Dorsett donated $1,000 to the fundraiser. 
Fans, friends, and family honored the life of Nipsey Hussle during the rapper's Celebration of Life memorial in Los Angeles on Thursday. Many celebrities penned emotional letters to the late West Coast rapper, including Barack Obama and Kendrick Lamar. Following the service, Nipsey's casket traveled across 25 miles of South Los Angeles en route to the gravesite where he was laid to rest. 
At the time of publication, the GoFundMe has reached $13,155. The fundraiser will only be active for seven days and can be accessed here.